Aramark celebrates ongoing commitment with Millikin University
For 10 years, Millikin University has maintained a strong partnership with Aramark who prides itself on working with universities. On Wednesday, Oct. 3, representatives of Aramark, including Sherwood Lincoln, regional vice president of Aramark, visited Millikin University's campus to celebrate the renewal of their partnership with Millikin for another 10 years.
Additionally, Aramark teamed up with Millikin for the 17th Annual WSOY Community Food Drive by providing a donation. The Food Drive helps as many food banks as possible by encouraging the local community to give canned non-perishable goods or monetary donations.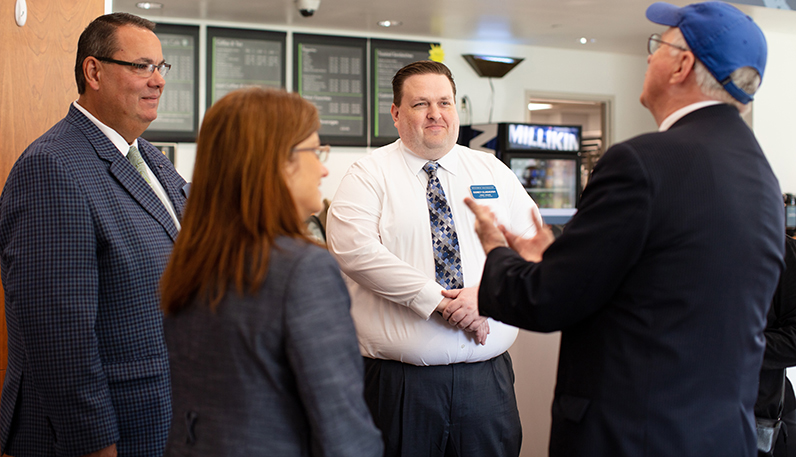 "As a long-term partner with Millikin University, Aramark is proud to make this donation to the Millikin Food Drive," Lincoln said. "It symbolizes one part of our ongoing commitment with Millikin University to help enrich and nourish the local community by addressing the growing problem of food insecurity. We want to thank Millikin University and are excited about the future of our partnership."
Though Aramark has contributed to the food drive in the past, this was the first year that they focused on providing large quantity, commercial products that will be given to food banks and other related organizations to provide meals for those in need. Aramark donated over 1,300 pounds of food to the WSOY Community Food Drive.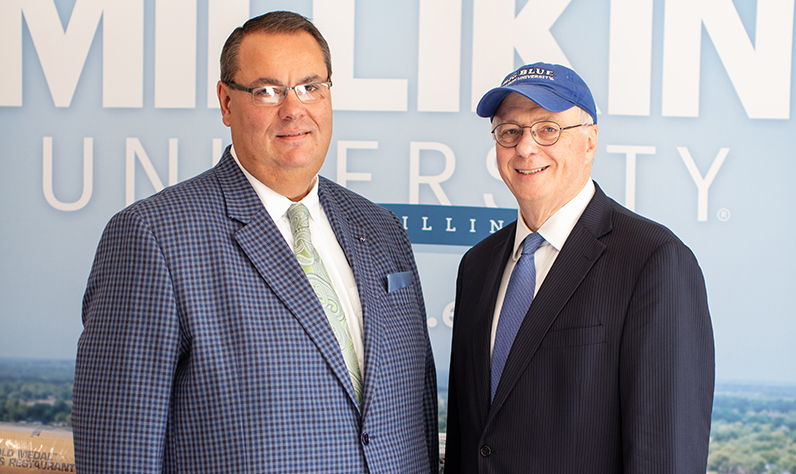 Each year, Millikin University sets its own collection goal to gather and donate for the drive – this year's goal was 5,555 pounds of canned food items. With support from Aramark, student organizations, the Athletics Department, faculty and staff, Millikin surpassed its goal by collecting 7,234 pounds of food donations.​
"This is an opportunity to be personal with our transactions. We want to find ways to be integrated into the local community," Lincoln said.
For Lincoln, realizing the value of Aramark's role on college campuses is an important part of having a successful partnership, including one with Millikin University.
"The student experience is vitally important on a college campus today from a student's point of view. I think we play a big role in that with food services and the atmosphere of the dining hall," Lincoln said. "It's not just about the food, but the overall experience that we provide. The more that we can provide, not just in terms of food, but the overall experience that encompasses dining and everything else, the better off a college campus will be."