Washington Monthly names Millikin a Best Bang for the Buck Midwest university
Millikin University has been recognized by Washington Monthly in its 2021 College Guide and Rankings, released on Aug. 30, as being a top Bachelor's College and a Best Bang for the Buck Midwest university.
In its ranking of top Bachelor's Colleges, Millikin was ranked No. 51 out of 244 institutions listed. In its national list of bachelor's colleges, Washington Monthly ranks liberal arts colleges – four-year institutions that award almost exclusively bachelor's degrees ­– based on their contribution to the public good in three broad categories: social mobility, research and promoting public service.
For the 10th year, the Washington Monthly produced a ranking of Best Bang for the Buck colleges across five regions (Northeast, Southeast, South, Midwest and West). This exclusive list of schools are ranked according to how well they help non-wealthy students attain marketable degrees at affordable prices. The list is created by isolating the social mobility metrics from the main rankings of four-year institutions.
According to the Washington Monthly's methodology, four-year institutions were rated based on their contribution to the public good in three broad categories: social mobility (recruiting and graduating low-income students), research (producing cutting-edge scholarship and PhDs), and community and national service (encouraging students to give something back to their country).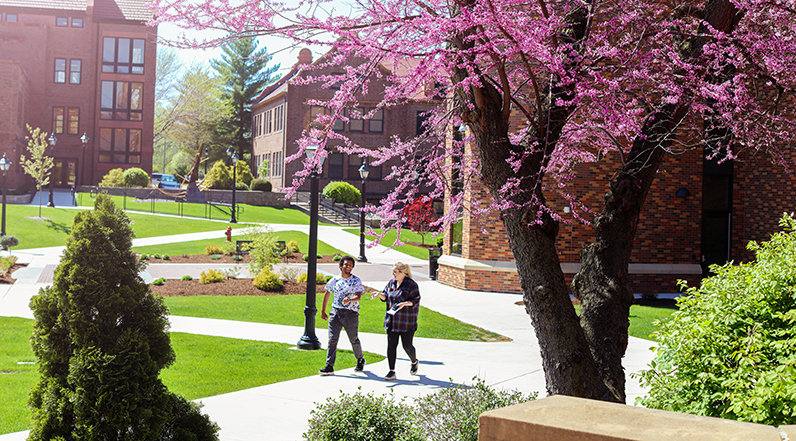 "At Millikin University we are glad to be recognized by the Washington Monthly as a top Bachelor's college and Best Bang for the Buck institution. It's a very meaningful thing because it is far more than a traditional 'reputation and resources' indicator of quality and success," said Millikin Interim Provost Mary Black. "We take our mission and our commitments to Performance Learning very seriously and knowing that the data confirms our effectiveness in preparing people for professional success is very meaningful."
Black noted, "The focus of our mission and this kind of evidence that we are advancing gives us encouragement and guidance about how to continue to improve the ways in which we can best support student learning, development and success in the years beyond their time at Millikin."
Since 2005, Washington Monthly has been ranking colleges and universities. The bimonthly nonprofit magazine focuses on politics, government and public affairs. Washington Monthly's college rankings are based on a sample of 1,466 institutions, including public, private nonprofit and for-profit colleges.
Millikin University
Millikin University is a private, comprehensive university with a diverse student population of approximately 2,000 undergraduate and graduate students. A Millikin education features Performance Learning, a unique learning approach offered only at Millikin that gives students the chance to build the confidence and skills to succeed before and after graduation. Millikin offers more than 50 majors in the College of Fine Arts, College of Arts and Sciences, College of Professional Studies and Tabor School of Business, and is located on a 75-acre residential campus in Decatur, Ill. Millikin graduates enter the job market armed with experience and ready for success. In 2020, 97 percent of graduates gained employment or entry to graduate or professional schools within six months of graduation.