State Farm funding to be used for IS program expansion, STEM recruitment efforts and equipment upgrades
Millikin University's Information Systems (IS) Department within the Tabor School of Business has received a $30,000 grant from State Farm Insurance Company to support IS program expansion, STEM recruitment efforts and Tabor School of Business equipment upgrades. The funding will support Millikin's efforts of producing the most effective Performance Learning opportunities for current and future IS students.
"State Farm has a long standing relationship with Millikin, employing many alums within multiple State Farm locations," said John Cardamone, technology manager at State Farm. "Both organizations recognize the importance of developing students in STEM curriculums and providing real-world experiences through internships, mentoring, and giving back to their communities."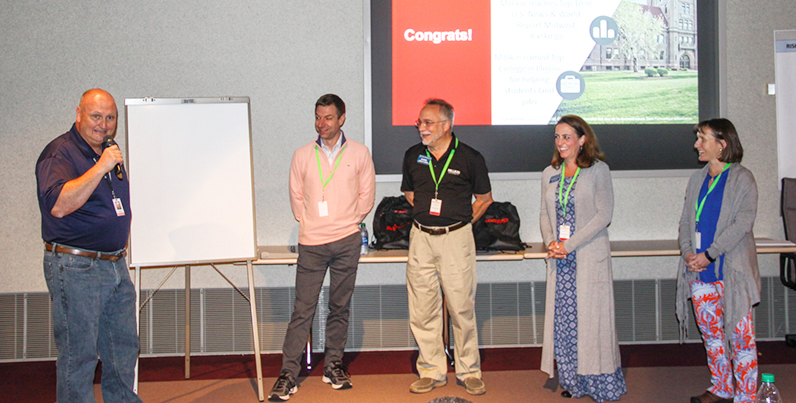 The funding from State Farm will be used for a number of IS initiatives including technology for virtual reality-based projects as well as equipment to support Millikin's new cyber security major set to launch in fall 2019. The equipment will not only serve those in the new major but some tools can also be used in foundational classes, serving approximately 150 students per year.
"Through the generosity of State Farm Insurance, Millikin's Information Systems Department will be able to invest in student-centered initiatives," said RJ Podeschi, associate professor of information systems at Millikin. "These funds will be used to purchase technology for hands-on labs related to virtual reality and data analytics, and will increase the necessary skills required of business majors, data science majors, arts technology majors, in addition to acquiring the technology necessary to build out the cyber security major."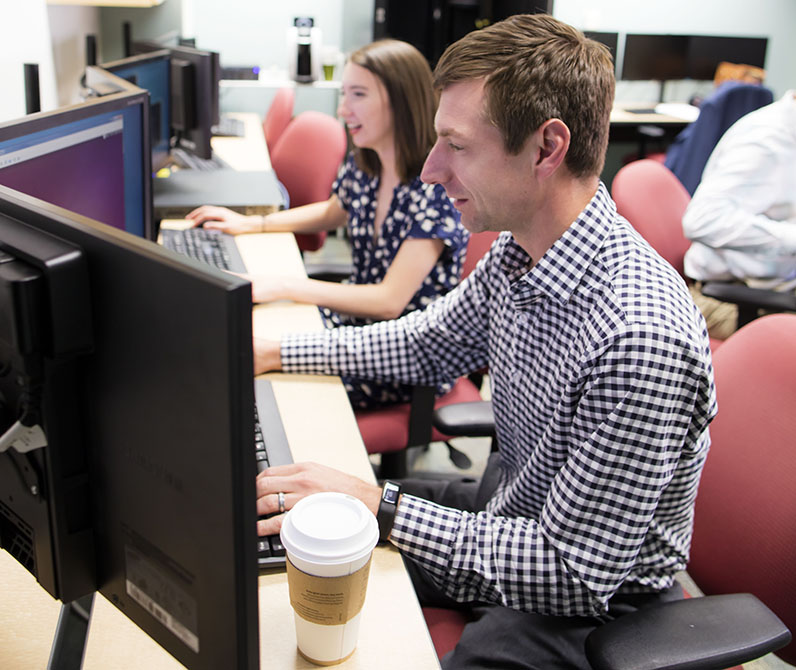 State Farm's commitment will also provide financial assistance for Millikin students to compete in regional and national technical competitions.
Podeschi notes, "Millikin also plans to host tech summits for prospective and current students to learn skills in hands-on workshops and connect with successful alumni, and host a summer coding camp for high school students."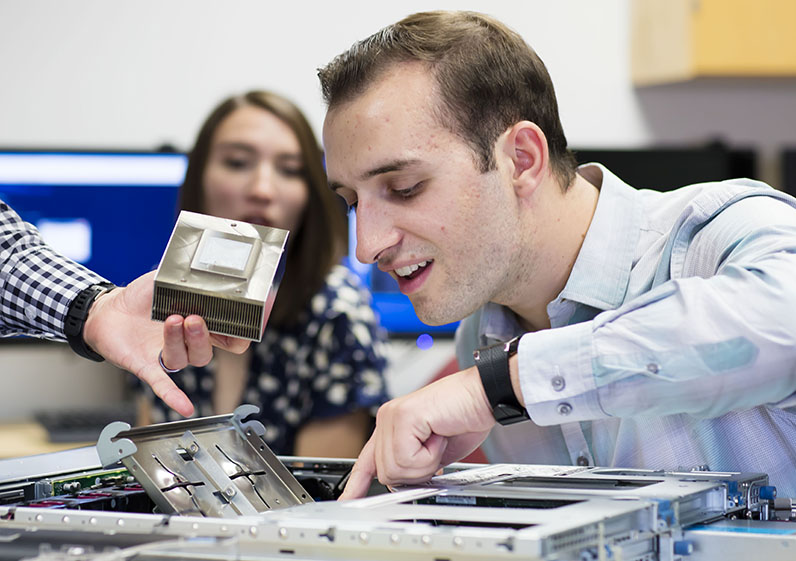 Currently, over 200 Millikin University alumni are employed by State Farm Insurance and students from Information Systems and other academic areas are actively engaged in State Farm's internship program. Internships at State Farm offer Millikin students the opportunity to network with people already working in the industry. Students learn through hands-on experiences not offered through traditional classroom instruction, tying into Millikin's academic goal of expanding entrepreneurship themes into curricular and co-curricular programs across campus.
State Farm representatives estimate Millikin alumni retention rate to be very high with over 70 Millikin student recruits being hired into information technology over the last 10 years.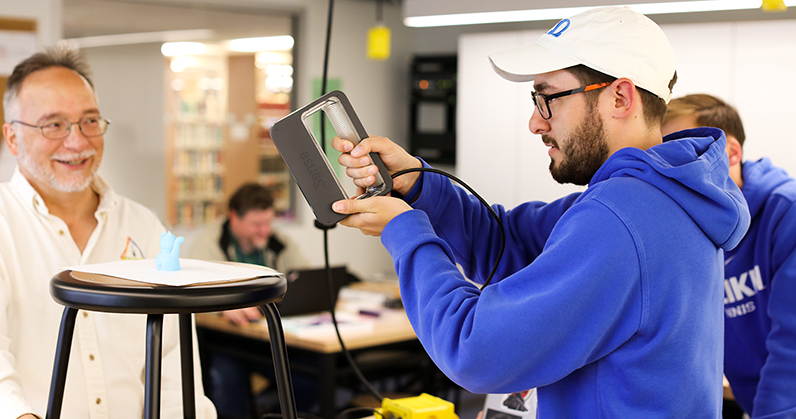 In addition to serving as an innovative internship site for Millikin students, State Farm has provided grants periodically over the past several years to support several projects including the creation of the State Farm Lab in ADM-Scovill Hall, student scholarships, software, hardware and equipment purchases as well as providing sponsorship support.
Millikin Information Systems Department
Millikin University's Information Systems Department provides the opportunity for students to obtain the skills to be a key player in building information systems to improve the business operations and decision-making of 21st century organizations. IS students learn that in today's ever-changing global business environment, the ability to collect, organize, store, analyze and transform vast amounts of data into accurate, timely and understandable information has a significant impact on an organization's performance.