"Technological breakthroughs are redefining businesses all over the world in exciting ways."
Dr. J. Mark Munoz, professor of management at Millikin University, has built a reputation for not only creating practical experiences in the classroom but for introducing the latest technologies in business as a way for students to get the most out of their learning … and global business leaders are taking notice.
The Academy of International Business (AIB), the leading association of scholars and specialists in the field of international business and international policy, recently featured Dr. Munoz in its fall 2021 newsletter. Published four times a year, the newsletter is designed to provide relevant information in the field of international business. The latest issue takes a look at teaching and education from experts around the globe.
Throughout his career, Dr. Munoz has had the opportunity to view the business field through several lenses – as a professor, researcher, author, international consultant and entrepreneur.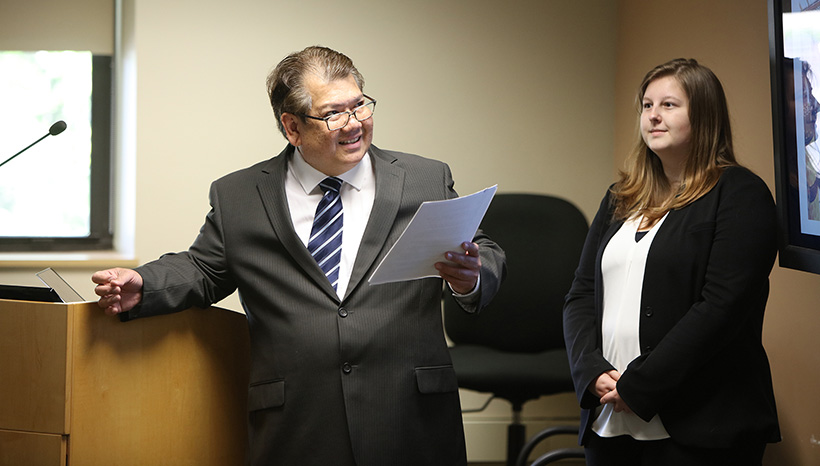 Dr. J. Mark Munoz
"There are three noteworthy realities I observed: There is a significant disparity of skills and knowledge when it comes to technology both in organizations and in the classroom; technological know-how does not necessarily translate to management-know-how; and while companies and countries around the world are keen on using technology as a way to boost productivity, effective policies and guidelines often fall short," he says.
Seeing these shortfalls motivated Munoz to take these conversations to the classroom, on the shop floor as well as the boardroom. "I make it a point to invite junior and senior technology executives to my classes to discuss operational breakthroughs as well as challenges. In the past year, I had senior executives from Google, Unilever and Rolls Royce share their views in my classes," Munoz said.
He added, "I encourage students to create innovative and game-changing business plans in my International Business classes. In recent years, my students and I collaborated to create the global branding strategy for countries such as Ecuador and Liberia. I think it is important for students to think big, be research-driven and analytical, and experience the real world early and often."
As an educator, Munoz is very passionate about research and writing. Over the years, aside from publishing journal articles, he has authored or edited over 25 business books. The book projects expanded his international network and exposed him to a diversity of topics and issues. This exposure ultimately opened the doors for unique student projects.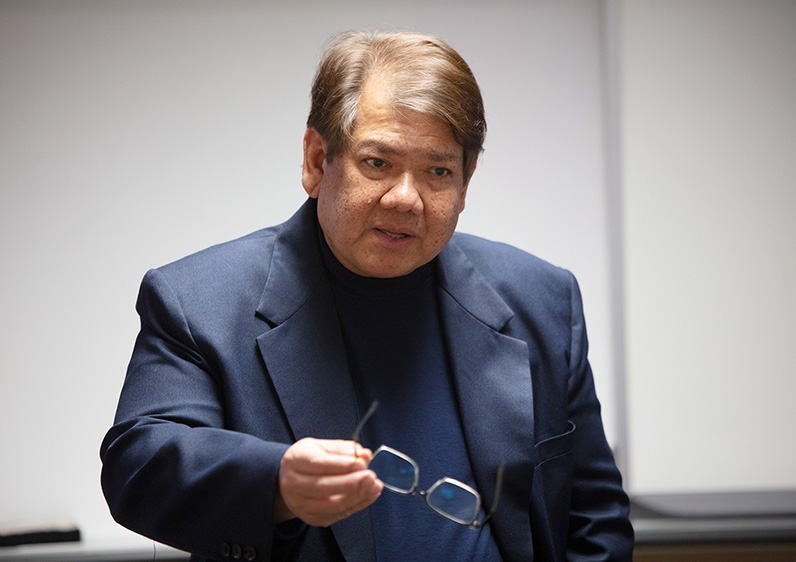 "For instance, years ago I edited a book titled 'Contemporary Microenterprise: Concepts and Cases.' One of the recommendations I offered in the book was for countries to create microenterprise zones to help microenterprises thrive. A government executive in Zambia [southern Africa] who read the book inquired if I could design one for the country. I was swamped with numerous projects during that time and suggested that perhaps I can develop the microenterprise zone as a project in my International Business Consulting class," Munoz said. "It turned out to be a win-win endeavor, a microenterprise model was created for the country, and students learned about microenterprises and international business while making an impact in a foreign country."
When asked about the best ways to develop skills and knowledge for teaching the latest technological innovations, Munoz offered three suggestions.
"Explore knowledge gaps – exciting technologies are constantly being developed all over the world, however, its management implications need to be better studied. Broaden the conversation – there is a lot of room for further industry and academic conversations and collaborations. Contribute to policy changes – there is so much talent in the academe, if scholars channel some of their efforts in the refinement of national and international policies meaningful changes can take place," he says.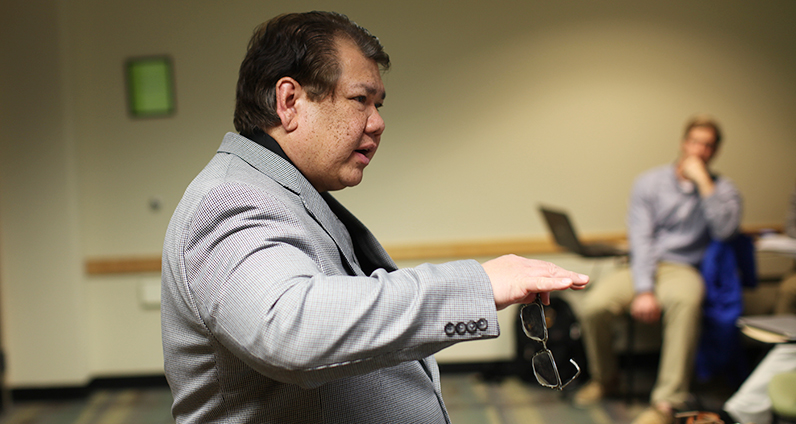 Munoz says international business educators would benefit from doing research work and exploring the business implications of technologies such as AI, Blockchain and IoT. Attending technology conferences related to those topics would also be helpful in expanding knowledge and building networks.
"Technological breakthroughs are redefining businesses all over the world in exciting ways," Munoz says. "The academe needs to tap into this excitement to educate and challenge students and transform them into movers and shakers in our contemporary society."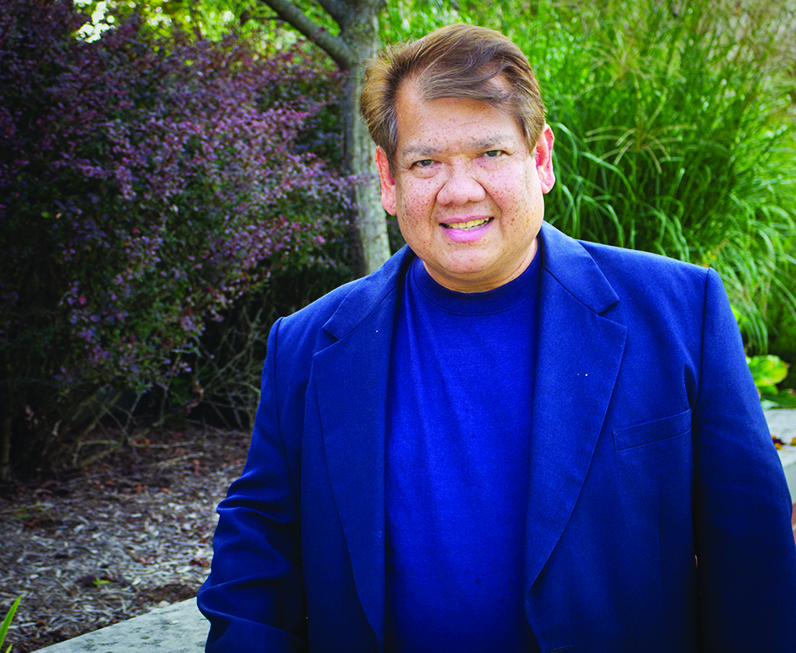 Dr. J. Mark Munoz
Dr. J. Mark Munoz is a tenured full professor of management at Millikin University and a former Visiting Fellow at the Kennedy School of Government at Harvard University. He served as an advisor to the AI Initiative at Harvard University (The Future Society). At Millikin, he received several awards such as the Teaching Excellence Award, Research and Artistic Achievement Award, and the Teaching Excellence and Campus Leadership Award.
Internationally, he has been recognized with four Best Research Paper Awards, two international book awards, a literary award, the ACBSP Teaching Excellence Award (one of 10 in the world), Distinguished Business Dean Award and the Global Academic Excellence Award, among others. Aside from top-tier journal publications, he has authored, edited and co-edited more than 20 books such as: "Handbook on the Geopolitics of Business," "Advances in Geoeconomics," "Managerial Forensics," "Global Business Intelligence," "The Handbook of Artificial Intelligence and Robotic Process Automation," "The Economics of Cryptocurrencies," "The Next Right Move: Making the Right Career Steps in a Digital Age" and "The AI Leader." He serves on corporate and editorial boards and assists companies and countries in international marketing, finance and business development.