Dr. J. Mark Munoz recognized for contributions in the field of academics
Dr. J. Mark Munoz, professor of management and international business at Millikin University, has been named the recipient of the Amity Global Academic Excellence Award for his contributions in the field of academics. Dr. Munoz will receive the award during Amity's International Conference on Automation, Computational and Technology Management in London April 24-26, 2019.
Amity Global Academic Excellence Awards are given to selected academicians and administrators who are driving notable academic institutions to greater heights through their expert guidance, keen involvement and strategic approach.
"We have a strong team of academicians and persons from the industry who play vital roles in the development of our University. We always try to connect with academia members who are contributing to the welfare of society," said Dr. Anish Gupta, assistant dean of academics at Amity University, Greater Noida Campus. "Professor Mark Munoz is one of the academia members we found who is contributing to society through his research and work. Amity truly believes that Professor Munoz's work and dedication will lead to major improvements in the field of academics."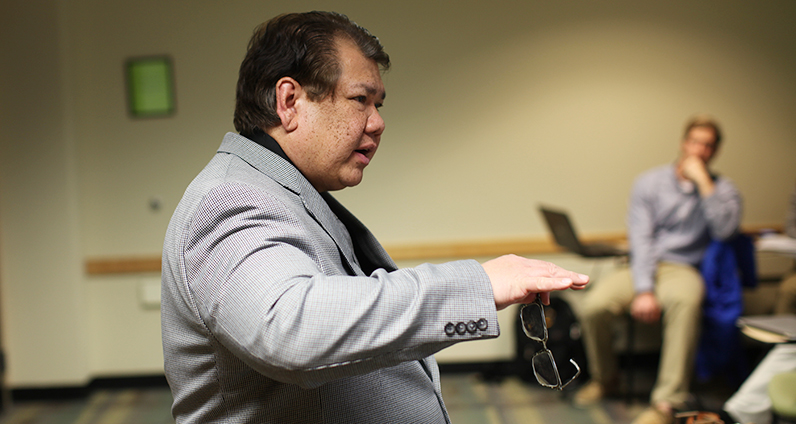 The Amity Education Group is a leading non-profit, research-driven education group of India offering over 250 programs to 175,000 students spread across 10 universities and 15 international campuses. With a strong emphasis on employability, job placements, entrepreneurship promotion and leadership development, Amity Institutions are consistently ranked among the top in their respective areas.
"I am honored and thrilled to receive the Amity Global Academic Excellence Award," said Dr. Munoz. "Amity University has been ranked as India's best research university and is listed among the top universities in Asia. To receive recognition for academic excellence from such a prestigious institution is a very pleasant surprise."
Dr. Munoz added, "As a professor and author, I spend my days researching, teaching and hoping that my work would somehow make an impact on the lives of others. I put in the long hours never for money or prestige, but simply to advance knowledge so that students and readers can learn and grow. My work is a small contribution in the global scheme of things. The award is truly uplifting in a sense that it suggests that there is merit in the work that I do. It is also a validation that in some shape or form my teaching and scholarship has made a difference."
Dr. Munoz holds a Ph.D. in Management and a Master of Business Administration from the University of San Jose-Recoletos. Prior to joining the academe, he held senior management roles for diverse multinational organizations.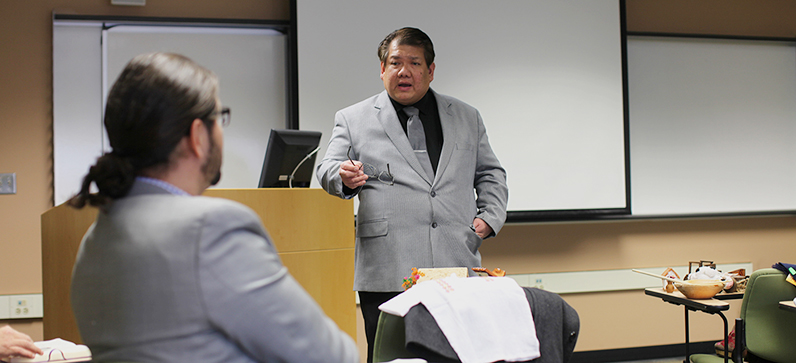 Dr. Munoz was a former Visiting Fellow at the Kennedy School of Government at Harvard University and he currently serves as an advisor to the AI Initiative at Harvard University.
A multi-awarded professor, he received several prestigious awards including a Literary Award, two International Book Awards, four Best Paper Awards, the 2012 Distinguished Scholar by the Academy of Global Business Advancement, the 2013 ACBSP Teaching Excellence Award (one of 10 in the world), and the 2014 Teaching Excellence and Leadership Award at Millikin University.
A prolific writer, Dr. Munoz's work has been published in numerous business and academic journals. He authored/co-authored and edited over 20 books such as: "Winning Across Borders," "A Salesman in Asia," "International Social Entrepreneurship," "Contemporary Microenterprise," "Handbook on the Geopolitics of Business," "Managerial Forensics," "Advances in Geoeconomics," "Global Business Intelligence" and "Business Strategy in the Artificial Intelligence Economy."
Dr. Munoz is currently a full professor of management and international business at Millikin University's Tabor School of Business and the Dwayne Andreas Professor of Business. He teaches courses on Business Creation, International Business, Business Strategy and International Business Consulting.