Dr. Kenneth Laundra offers insight into the evolution of the American suburbs
Dr. Kenneth Laundra, associate professor of sociology at Millikin University, was recently quoted in RENTCafé's most recent study on the evolution of the American suburbs. This study, based on U.S. Census data, shows renter population is increasing more rapidly than the owner population in our country's top 50 metros.
Renters are now the majority in 103 suburbs that were previously homeowner territory 10 years ago, and 57 other suburbs are expected to follow suit in the next five years. American suburbs gained 3.7 million renters between 2010-19, out of a total of 4.7 million new residents. The full study includes visuals and data on all suburbs that made the switch, as well as those that are set to make it in the near future. CBS News also published an article on the study.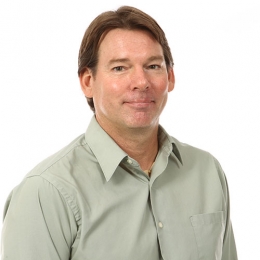 Dr. Laundra says today's suburbia was far different from the "Baby Boomer fantasyland" it used to be. "We have reimagined the American dream for a modern, more diverse society where people are having fewer children and getting married much later in life [if at all], and where most good job/career opportunities require one to be flexible," he said.
Nearly 40 of the suburbs that transitioned to renter-majority in the last decade belong to just three metros: Washington, D.C., Miami and Los Angeles. The largest of the three metros, Los Angeles, is also home to one of the most famous suburbs in the world, which is now mostly renters. About 51 percent of the people living in Beverly Hills, Calif., are renters — a result of a steady increase in renter share during the last 10 years.

The COVID-19 pandemic has further extended the renting trend, having triggered an important need for more living and breathing space as more Americans try to make the most of the new work-from-home trend.
According to Dr. Laundra, many people will take advantage of the flexibility that remote work offers in the post-COVID era — to the benefit of the suburbs closest to urban areas.
"With the increase in remote work, short-term projects, and 'side hustles,' there's every reason to believe that the future will be a more transitory, migratory existence. Most of this migration will be toward cities and urban landscapes, where even the suburbs will cluster most closely to urban areas," he said.
Since 2010, the rental market has been building up in places previously dominated by owners. Specifically, the largest increases in renter share took place in a number of suburbs in the Midwest. The suburbs that flipped to renter-majority during the last 10 years are spread throughout 32 metros in 22 states.
Dr. Kenneth Laundra
Dr. Kenneth Laundra is a sociologist at Millikin University specializing in deviance, criminology, juvenile delinquency and environmental sociology. He earned a Bachelor of Science in Psychology from Michigan State University, a Master of Arts in Sociology from Central Michigan University and a Ph.D. in Sociology from Utah State University.
Dr. Laundra has taught at universities across the country, including Michigan State University, Grand Valley State University, Central Michigan University and the University of Portland. He has worked professionally in the field of juvenile delinquency and mental health. His primary field of research is in rural deviance and delinquency, and he has published a book on the subject of rural delinquency entitled "Freeland: Delinquency in Rural America."