Amber Lusvardi offers insight into election season 2020
The first presidential debate between President Trump and Joe Biden took place on Sept. 29. The 90-minute back-and-forth event covered topics such as the coronavirus pandemic, the economy, the Supreme Court, race, climate change and election integrity.
For each topic, the candidates each had two minutes to answer an introductory question, followed by an open discussion.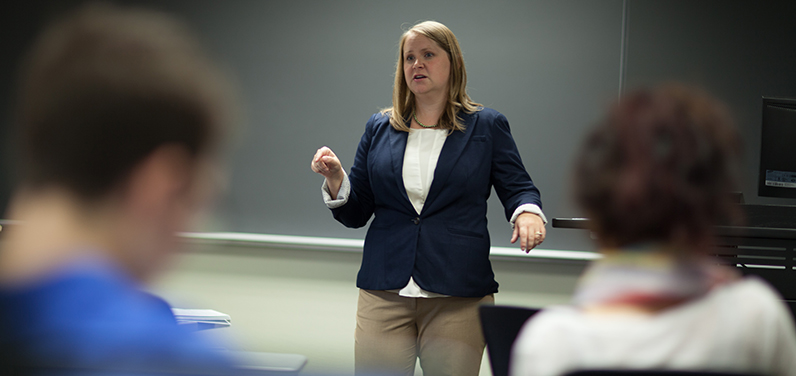 In a recent interview with WAND-TV, Amber Lusvardi, lecturer of political science at Millikin University, offered insight into the debate and says early voting is already playing a key factor.
"We know that the poll is showing that we have fewer decided voters this election season," Lusvardi said. "The poll is showing that we have more voters who have already decided that they will vote for either Trump or Biden, so that leaves fewer voters to sway than during election season 2016."
Vice President Mike Pence and Biden's running mate Sen. Kamala Harris are scheduled for a debate on Wednesday, Oct. 7, in Salt Lake City, Utah.
President Trump and former Vice President Biden will meet again for a town hall-style debate Oct. 15 and a final debate Oct. 22.