"For me, each book that I work on is a journey towards new knowledge - a research adventure."
Dr. J. Mark Munoz, professor of management at Millikin University, is a fan of learning new things and gaining new perspectives. This particular motto led him to publishing two breakthrough books this winter that will serve as important guides for the digital economy.
Munoz's latest books, "The Handbook on Artificial Intelligence and Robotic Process Automation [Policy and Government Applications]" (Anthem Press 2021), and "The Economics of Cryptocurrencies" (Routledge 2021), were both published a week apart.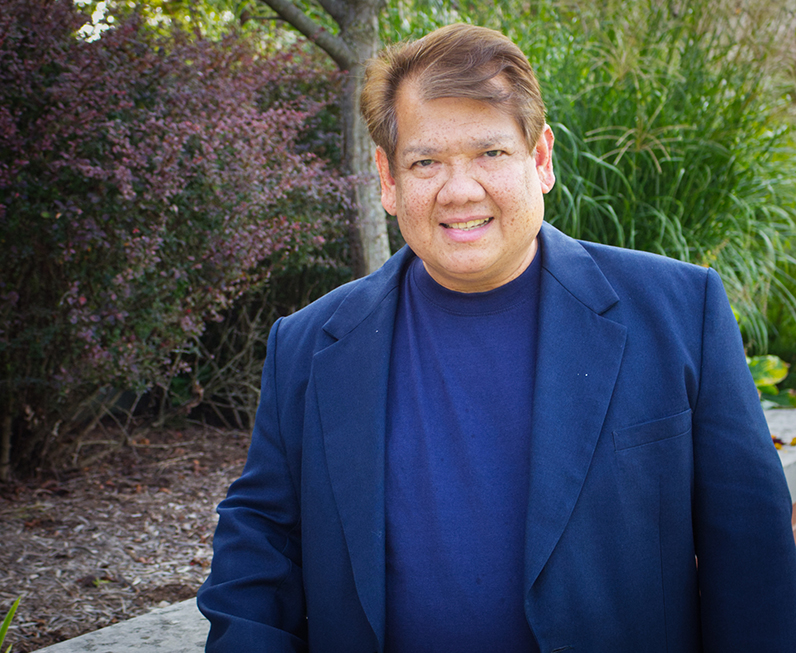 "For me, each book that I work on is a journey towards new knowledge - a research adventure," Munoz said.
For "The Handbook on Artificial Intelligence [AI] and Robotic Process Automation," Munoz worked with co-editor Al Naqvi, CEO of the American Institute of Artificial Intelligence, Inc. No stranger to the world of AI, Munoz has previously co-authored and co-edited books on Artificial Intelligence focusing on ways to implement AI within a corporate setting. This time, he felt it was right to broaden the research scope.
"This book specifically looks at what approaches countries should take to succeed in an AI economy," Munoz said. "Along with my co-editor Al Naqvi, I reached out to top thinkers around the world to contribute ideas on the role of AI in the creation of viable country strategies, economic development and governance."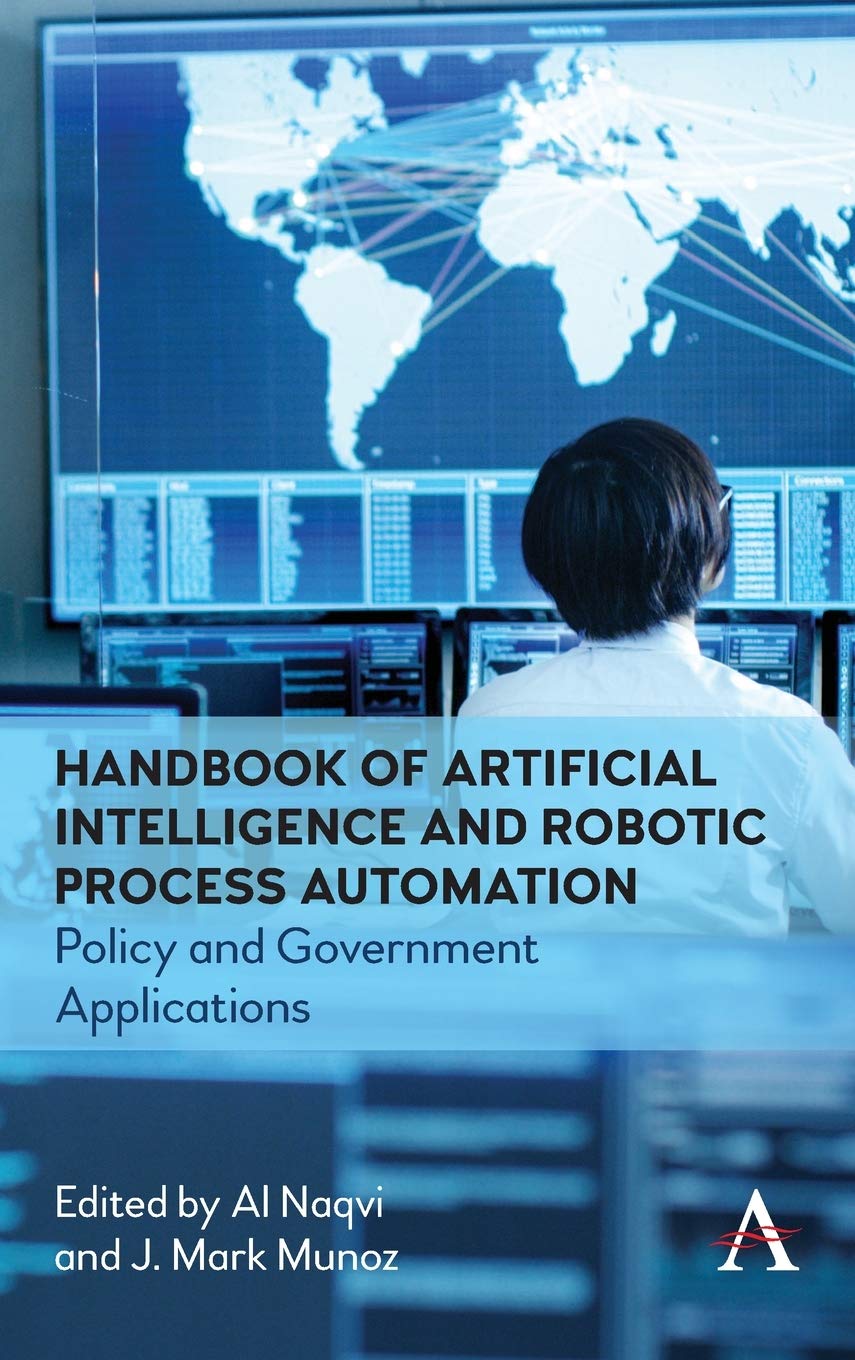 On the commercial side, artificial intelligence applications are powering many sectors. Globally, governments are exploring ways to comprehend, incorporate, apply and use artificial intelligence technologies. Research studies suggest that new technologies threaten about 40 percent of jobs in the U.S. and the number is projected to be even higher in developing countries.
"AI and similar technologies impact productivity and economic performance of countries. With this as a backdrop, countries need to take this matter seriously and think in new ways," Munoz said. "Well planned and effective policies need to be in place. Governments need to think about the necessary infrastructure, resources and skill sets that will support AI growth over the long term."
Munoz and Naqvi assembled 20 AI experts from around the world to provide insights on topics such as building an AI country strategy, governance of AI, international security, productivity improvement, managing unemployment and the creation of technological zones, among others.
"I am hoping this book will be meaningful in a sense that government officials, international organizations, consulting firms and policy makers can pick up on some of ideas and use it as a framework for creating and implementing effective policies and programs that will help countries succeed in a digital economy," Munoz said.
For "The Economics of Cryptocurrencies," Munoz teamed up with Michael Frenkel, professor of macroeconomics and international economics at the WHU–Oitto Beisheim School of Management, to craft a book aimed at exploring the economic implications of the use of cryptocurrencies.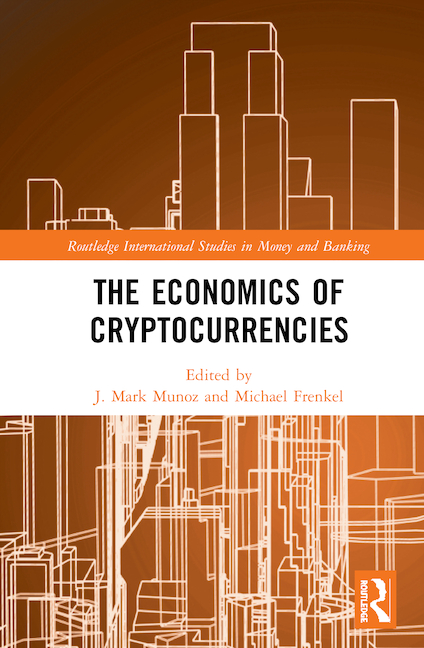 So what do we know about cryptocurrencies? Over the past few years, cryptocurrencies has gained global attention and has been the subject of discussion in various news media, in policy-making bodies and government entities, and in financial institutions, classrooms and boardrooms. Despite widespread interest, much remains unknown on what the economic implications of cryptocurrencies are. There are several in the market today with bitcoin as the most famous one.
"These digital money utilize blockchain technology with a model that led to a shift from central authorities such as government institutions and banks towards a cryptographic protocol," Munoz says. "Cryptocurrencies have grown in usage in recent years … characterized by its volatility, inclusivity and anonymity. An upside is that transactions have some level of flexibility since they can be made from anywhere at any given time. There are downsides as well such as these currencies become pathways for illegal activities and are sometimes subject to speculative attacks. These currencies have grown in terms of market capitalization and usage, and has made a significant impact on the global economy."
The pioneering book provides up-to-date and in-depth analysis on the topic and helps readers better understand the challenges and opportunities brought about by cryptocurrencies.
"Despite much interest on the topic, there has been limited literature on the economic implications of cryptocurrencies," Munoz said. "I am hoping this book will provide some of the answers and encourage more discussion, debate and research on the topic."
Munoz says cryptocurrencies have created a platform for the engagement of millions of economic participants. Given that its market capitalization has fluctuated in recent years there remains a lack of clarity on their strength as a currency form or investment medium.
"The level of economic impact therefore differs from one country to another," he says. "There remains much to be learned about the overall risks and opportunities behind cryptocurrencies as well as the appropriate policies and guidelines for the oversight and control of its trading process in the coming years."

Dr. J. Mark Munoz
Dr. J. Mark Munoz is professor of management at Millikin University and former Visiting Fellow at the Kennedy School of Government at Harvard University. He is a recipient of several awards including four Best Research Paper Awards, two international book awards, a literary award and the ACBSP Teaching Excellence Award, among others. Aside from top-tier journal publications, he has authored/edited/co-edited more than 20 books in management and economics such as "Handbook on the Geopolitics of Business," "Advances in Geoeconomics" and "Global Business Intelligence." As Chairman/CEO of the international management consulting firm Munoz and Associates International, he directs and manages consulting projects for companies worldwide.