Dr. Mark Munoz's lessons on legacy to be utilized through interactive app
In the fall of 2020, Millikin University Professor of Management Dr. J. Mark Munoz released a book that challenged readers to think about how they want to be remembered. Titled "Creating a Business and Personal Legacy" (Business Expert Press), Munoz's book informs readers how to take proactive measures towards planning for one's legacy. Now his lessons on legacy can be utilized through an interactive app.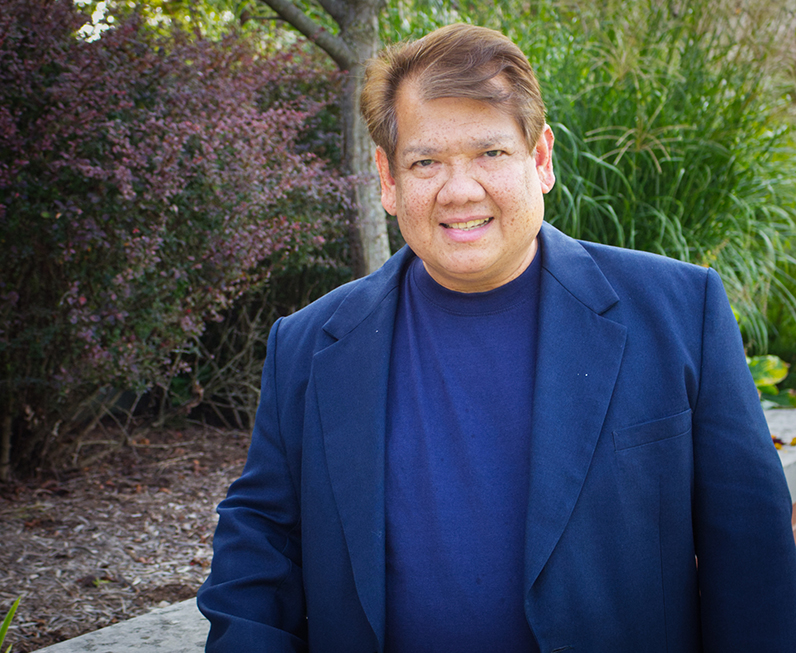 Dr. J. Mark Munoz
Dr. Munoz has partnered with the software platform, Praxie, to create an interactive app that brings to life the core concepts of his book. The "Creating a Business and Personal Legacy" interactive book app gives users the full experience by turning the book into real, practical actions. The app provides focused assessments and tools for educating, learning and implementing positive change for users, their employees, students and coworkers.
"I think an app version of the book broadens the audience and allows readers to conveniently work on a plan to create their business and personal legacy," Munoz said. "The idea was the publishers in conjunction with app creator Praxie. They asked me whether I wanted to try it out and I agreed."
Worldwide, there is a growing interest in how to uncover one's true purpose in life and legacy. It is a subject that crosses the minds of everyone regardless of geographic location, gender, age or occupation. Using fictional, but highly plausible stories, Munoz's book and app crystalizes key ideas on how to create a lasting business and personal legacy using easy-to-use and practical tools.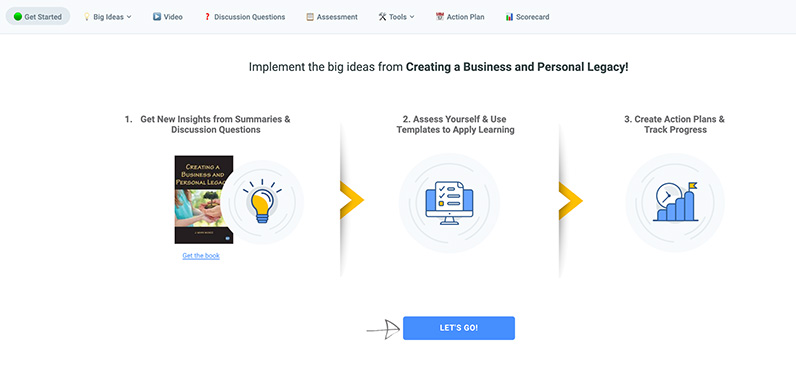 Dr. Munoz has authored, co-authored and edited over 20 books on topics such as international social entrepreneurship, microenterprises, managerial forensics, geoeconomics and artificial intelligence. His book on legacy is quite different from the business publications he has worked on in the past.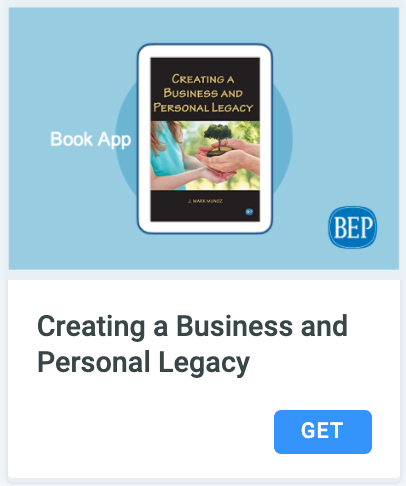 "I actually have always been drawn to writing books and doing projects that leverage business skills to do social good," Munoz said in an interview in October 2020. "I edited a book titled 'Contemporary Microenterprises' that aimed to help very small businesses thrive. Several years ago, I authored a book titled 'International Social Entrepreneurship' – doing business with a 'heart' while providing solutions to international cultural, social and environmental challenges. This book on legacy takes the discussion farther."
With rising cases of depression resulting from personal and career challenges, the book provides refreshing perspectives on how to find new meaning and happiness in one's life while making a relevant and lasting impact.
"In this book, I used stories to drive lessons regarding legacy pathways," Munoz says. "I discussed eight types of legacies in the book – financial, social, political, intellectual, spiritual, cultural, physical and historical. To showcase how each legacy path can be pursued, I used stories. The stories were meant to engage the reader while highlighting strategic approaches that can be used to create one's legacy."
What is your legacy? What difference do you feel you have made in your work, for one person or perhaps many? Munoz says these questions matter because it shapes the way we view ourselves, our goals and aspirations, and even our happiness. The book underscores the importance of thinking about legacy and weaving it into the way we think about our lives and how we live them.
Munoz also introduces an idea called the "Legacy Diamond" that can be used to provide a roadmap to finding your true self and discovering meaningful and memorable pursuits along the way. It's his hope that the book and app encourage users to pause and reassess their lives and think about ways in which they can make a meaningful and lasting impact in the world.
"As a result of the pandemic and its social and economic consequences, many are troubled, confused and depressed. When one lives a life with a clear goal and purpose, happiness may be found," Munoz said. "Thinking about and planning for one's legacy can bring about a renewed sense of fulfillment and joy. Incidentally, I am hoping that in a small and humble way I hope this offers some value to society and becomes a personal legacy."