Professor Mary Garrison weighs in how young graduates entering the industry can be prepared
The COVID-19 pandemic has changed the world in more ways than one. Among the changes is the uncertain economic climate, leading many aspiring college graduates questioning what they can do to start off their careers in these uncertain times.
In a recent article from Zippia.com, a site for companies who want to recruit top-level staff and job seekers who want to empower their career aspirations, social work professors from several universities offered their opinions on where the job market for recent graduates is heading, as well as how young graduates entering the industry can be adequately prepared.
"Companies are looking for candidates that can handle the new responsibilities of the job market," Zippia writes. "Recent graduates actually have an advantage because they are comfortable using newer technologies and have been communicating virtually their whole lives. They can take what they've learned and apply it immediately."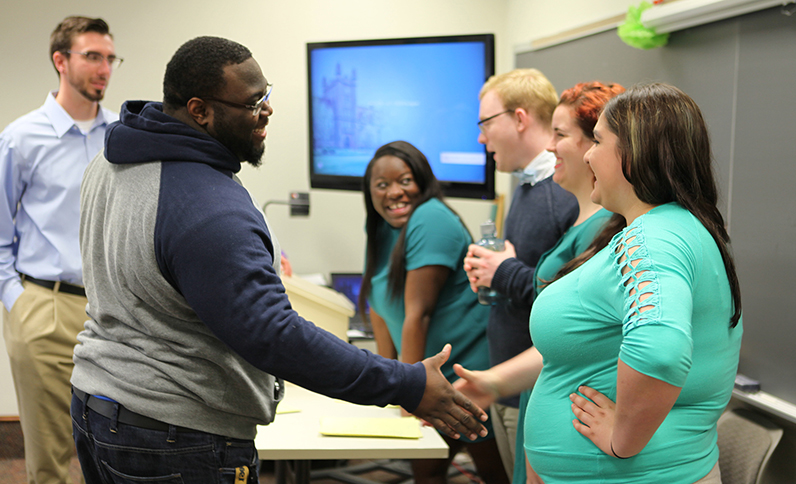 Mary Garrison, professor of social work at Millikin University, was among the panel of experts to offer insight into what skills will be more important, where the economy is doing relatively well and if there will be any lasting effects on the job market.
"I do think that COVID-19 will have a lasting impact on graduates both psychologically and economically. Graduates this year are experiencing a year like no other – not only are their senior year and graduation experiences altered, but the opportunities ahead are very different from in the past," Garrison said. "Due to COVID-19, how 'we do business' is different and therefore challenges both agencies/non-profits as well as those looking for their first professional job. There is a great need for frontline work to be accomplished, COVID-19, or not. Graduates need to be open, flexible and take on the challenge of what opportunities come their way."
Garrison says social work and human service employment opportunities are available across the U.S.
"Opportunities are available across our nation in large or small cities. Specifically, rural areas are in significant need of helping professionals, so those areas may provide incentives to encourage graduates to apply for opportunities."
Asked how she envisions technology impacting the social work field in the next five years, Garrison says COVID-19 has forced social workers to implement technology in ways that were not comfortable in doing so across the profession.
"Technology is here, and we have known that the role of technology has a place in the work we do," she said. "We were thinking about it, listening, but not ready to jump in as a profession. COVID-19 forced us to do just that. All of the technology that is available offers an opportunity for connection, support and healing, and as we move forward. We must understand how those seeking treatment have to be best served on an individual and group basis."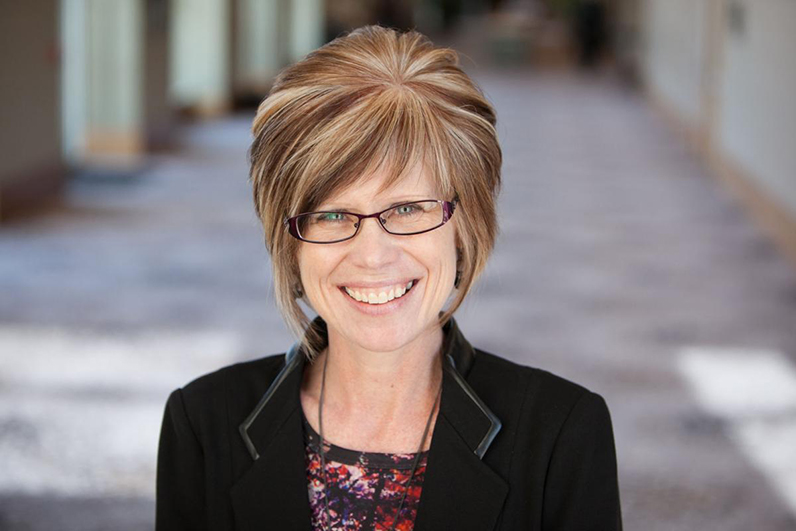 Mary Garrison
Professor Mary Garrison teaches courses focusing on ethics, poverty, mental health and diversity at Millikin University. She has had extensive practice experience in the social work field, with over 20 years of public and private practice in mental health services, policy and advocacy. Garrison has been active in providing continuing education opportunities for colleagues through professional workshops, presentations and trainings domestically and internationally. Garrison serves as an advisor to the Millikin University student organizations Human Service Connection and Big Blue Backpacks. She is also a clinical supervisor, a consultant to multiple community entities, a Macon County Continuum of Care Governing Board Member and serves as the PIT Homeless Count Coordinator for Macon County. Garrison is currently a National Association of Social Workers (NASW) Illinois Board Delegate, a member of the NASW Cultural Competence Committee, a board member for the Good Samaritan Inn and Community Investment Corporation of Decatur.
Garrison engages in research in the areas of poverty, homelessness and mental health. She recently co-authored a book titled: "Your Playbook for Beating Depression: Essential Strategies for Managing and Living with Depression."
Garrison advocates passionately and fights for social justice for individuals facing issues regarding mental health, poverty and homelessness. She is a past recipient of the NASW Illinois Social Worker of the Year Award, the Cesar Chavez Social Justice Award and is the first ever recipient of the Macon County Continuum of Care Advocate of the Year Award.