Dr. Tom Robson featured on popular baseball podcast
Millikin University Associate Professor of Theatre Tom Robson was a featured guest on a recent episode of The Athletic Baseball Show – a popular baseball podcast featuring some of the best writers and thinkers in the game.
Ken Rosenthal, Jayson Stark, Doug Glanville, Hunter Pence, Keith Law, Grant Brisbee, Derek VanRiper, Tim McMaster and more come together four days per week on The Athletic's flagship baseball podcast to guide listeners through the Major League Baseball season.
Released on Oct. 5, Robson served as the special trivia guest star on the show and had the opportunity to talk about his background including sharing insight into his areas of expertise in performance and Disney theme parks.
"One of the things that I do is that I research Disney theme parks. I published a book on it about two years ago and what I do is that I look at how Disney theme parks are a performance space and how the tourists who go through them are actors just like the dancers, singers or characters in a show, and how we are all playing a role when we go into those spaces," Robson said.
Robson's book "Performance and the Disney Theme Park Experience: The Tourist as Actor," is an anthology of performance scholarship co-edited with Dr. Jennifer A. Kokai of Weber State University and was published by Palgrave Macmillan in late 2019.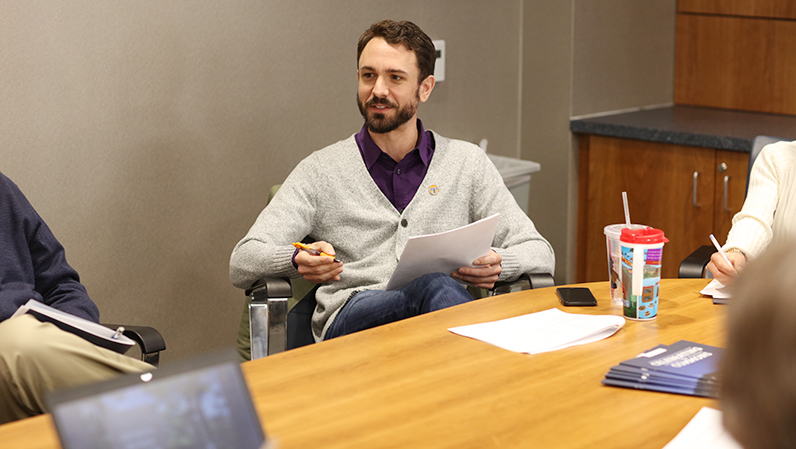 Tom Robson
In June 2020, Robson was also a featured guest on Rob Lott's "The Leading Creative Podcast" where he discussed an online lecture he created called "Theatre Endures." His lecture discusses the times in the history of theatre when people have believed the art form might end, and how theatre has endured and transformed through those times. He takes listeners on a tour of theatre history looking at previous instances where people said, "this could be the end of theatre," and showing the immediate aftermath and how it came back.
Robson's additional areas of expertise include African American theatre and drama, historical stage technology, American theatre of the 1930s and musical theatre. In 2017, he received Millikin University's Ralph A. Czerwinski Teaching Excellence and Campus Leadership Award. He is the former chair of Pedagogy for the Association for Theatre in Higher Education and the former co-chair of the Mid-America Theatre Conference Playwriting Symposium, as well as the former co-chair of Millikin's President's Commission on Inclusive Excellence.
At Millikin he has directed "Pete(Her) Pan," the world premiere production of "Miss Me," "9 to 5," "Heathers," "Buyer and Cellar," "Rough Magic," "The Whipping Man" and "The Little Dog Laughed," as well as the world premiere production of "Cracker" for Pipe Dreams Studio Theatre. He was worked professionally as a director, assistant director and dramaturg for theatres throughout the Midwest.