Monroe to serve three-year term on Abraham Lincoln Association Board
Dr. Dan Monroe, associate professor and chair of the Department of History and Political Science at Millikin University, has been elected to the Board of Directors of the Abraham Lincoln Association (ALA). Dr. Monroe was officially named to the board on Feb. 11, 2018, and will serve a three-year term.
The purpose of the Abraham Lincoln Association is to observe each anniversary of the birth of Abraham Lincoln, to preserve and make more readily accessible the landmarks associated with his life, and to actively encourage, promote and aid the collection and dissemination of authentic information regarding all phases of his life and career.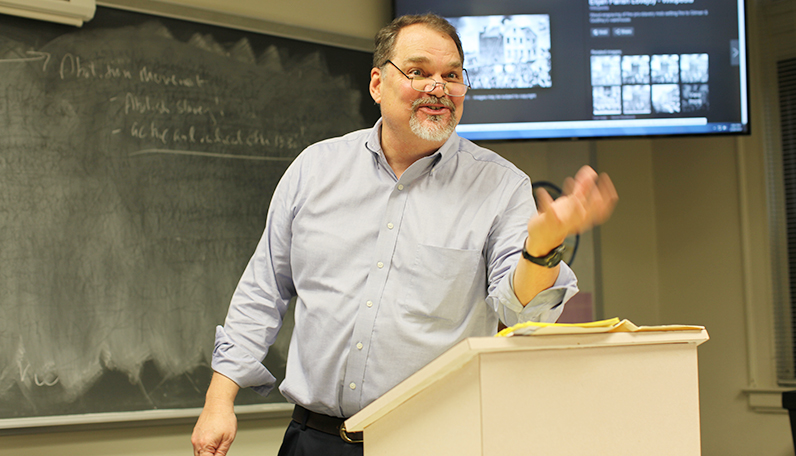 "I was delighted to join the ALA Board," Dr. Monroe said. "It's a storied organization with a rich history of supporting scholarship on Lincoln. And as a historian of antebellum American politics and culture, and a native Illinoisan, it is an honor to serve."
Dr. Monroe has been actively involved in Lincoln scholarship throughout his career and served as a visiting fellow for a year at the Lincoln Legal Papers Project early in his career.
"Board members organize the annual celebration of Lincoln's birth in Springfield (Ill.) and work to preserve Lincoln's legacy as well as support scholarly work on our most distinguished president," Dr. Monroe said. "To join the board is an honor and a privilege."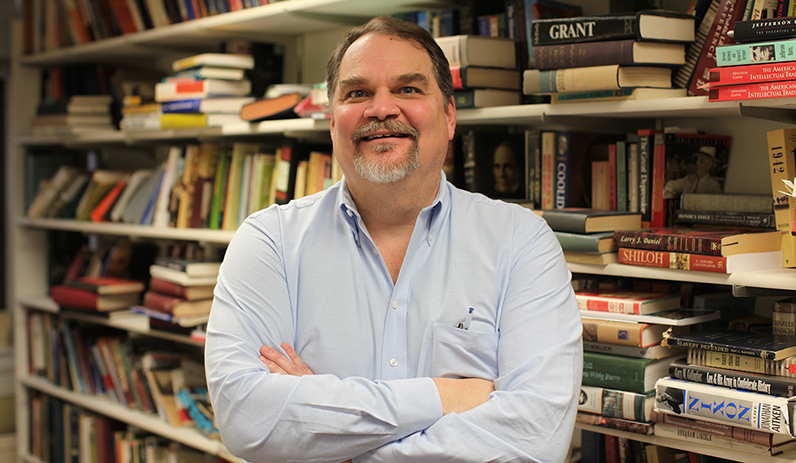 The Abraham Lincoln Association was organized in 1908 to spearhead the national celebration of Lincoln's 100th birthday. Today the Association continues this tradition by bringing in distinguished speakers to commemorate Lincoln's birthday, and presents an afternoon Symposium featuring leading Lincoln scholars.
The Association also publishes the "Journal of the Abraham Lincoln Association," and "For the People: A Newsletter of the Abraham Lincoln Association."
Dr. Monroe is also currently serving as chair of the Illinois Historic Sites Advisory Council for the 2017-2019 term. The Illinois Historic Sites Advisory Council is the body that votes on new National Register Properties in Illinois.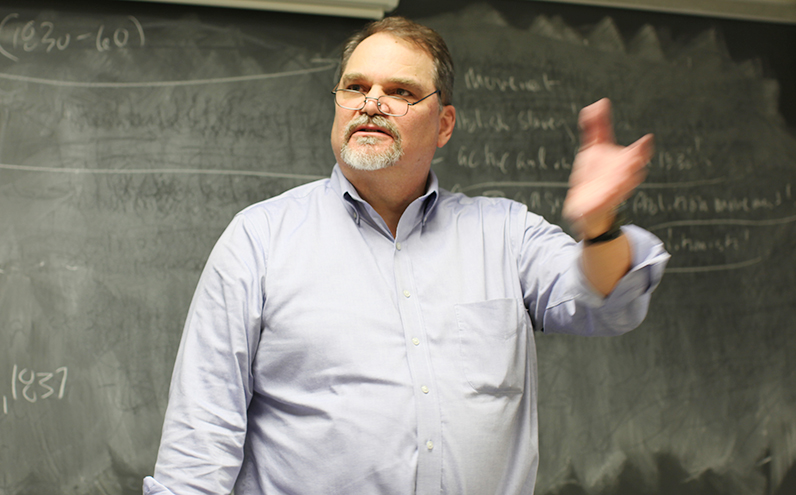 "As a board member, I hope to champion scholarship on Lincoln and intend to serve on committees devoted to that noble pursuit," Dr. Monroe noted.
Dr. Monroe received a Ph.D. in History from the University of Illinois at Urbana-Champaign in 1998 where he worked with Robert W. Johannsen. Dr. Monroe was the John C. Griswold Distinguished Professor of History at Millikin from 2008-2010. He currently serves on the editorial board of the Journal of Illinois History and is the author of three books, and a number of articles and reviews. Dr. Monroe is currently completing Robert W. Johannsen's biography of James K. Polk.