Award-winning professor to help put artificial intelligence at the forefront of academia and industry
MoreTalent™, a corporate strategy firm that specializes in developing measurable business and technology strategies, has named Dr. J. Mark Munoz, professor of management and international business at Millikin University, to its distinguished Board of Advisors.
Dr. Munoz, an award-winning professor, author and international business executive, will help implement artificial intelligence (AI) as a competitive advantage for companies, bridging the gap between academia and industry.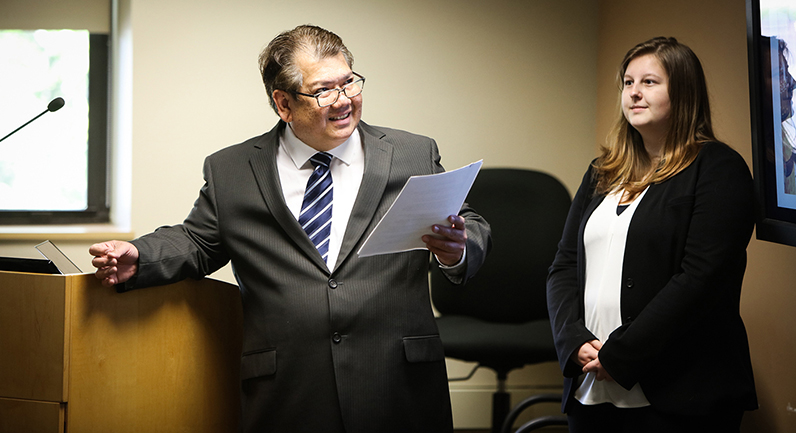 "We are beyond fortunate to have an exceptionally accomplished academic such as Dr. Munoz join our team," said Oliver Degnan, president and CEO of MoreTalent™ Corporation. "Dr. Munoz will serve as our conduit to academia and put MoreTalent at the forefront of the artificial intelligence space. In the next five years, AI will be the key differentiator for corporate survival."
A former Visiting Fellow at the Kennedy School of Government at Harvard University, Dr. Munoz currently serves as an advisor to the AI Initiative at Harvard University. His experience in artificial intelligence creates synergy between academia and industry, and will determine how success is measured from the artificial intelligence perspective.
"I am grateful for the opportunity to join the MoreTalent Board of Advisors, an elite group of innovative professionals," said Dr. Munoz. "Being part of the MoreTalent team will provide an extraordinary opportunity to apply artificial intelligence theories to industry. I'm looking forward to publishing cases featuring impactful AI strategies that add to the bottom line."
Dr. Munoz has received several prestigious awards including a Literary Award, two International Book Awards, four Best Paper Awards, the 2012 Distinguished Scholar by the Academy of Global Business Advancement, the 2013 ACBSP Teaching Excellence Award (one of 10 in the world) and the 2014 Teaching Excellence and Leadership Award at Millikin University.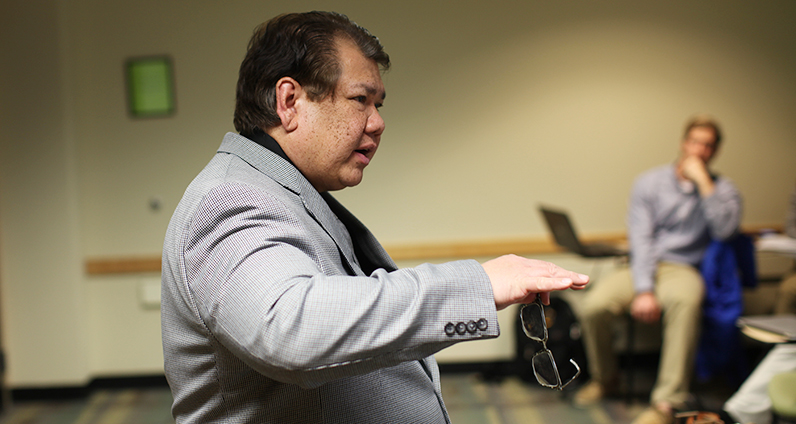 A prolific writer, Dr. Munoz's work has been published in numerous business and academic journals. He authored, co-authored and has edited over 20 books including: "Winning Across Borders," "A Salesman in Asia," "International Social Entrepreneurship," "Contemporary Microenterprise," "Handbook on the Geopolitics of Business," "Managerial Forensics," "Advances in Geoeconomics," "Global Business Intelligence" and "Business Strategy in the Artificial Intelligence Economy."
As a faculty member in Millikin University's Tabor School of Business, Dr. Munoz teaches Business Creation, International Business, Business Strategy and International Business Consulting.
The MoreTalent Board of Advisors serves as a think tank, led by the most highly regarded experts in their respective fields. The Board of Advisors reports directly to the President and CEO and is integral in developing strategy and defining business objectives. Each individual on the MoreTalent Board of Advisors has a proven track record of leading complex organizations.
MoreTalent partners with organizations and its executive leaders to develop measurable business and technology strategies that will impact key metrics and increase the corporate competitive edge in the marketplace. MoreTalent was founded in spring of 2018 and is jointly headquartered in Pewaukee, Wis., and El Paso, Texas.