Dr. Monroe to serve two-year term as President of ISHS
Dr. Dan Monroe, associate professor of history and chair of the Department of History and Political Science at Millikin University, has been elected president of the Illinois State Historical Society (ISHS). Dr. Monroe will serve a two-year term as president of the ISHS.
The Illinois State Historical Society was founded in 1899 to support the Illinois State Historical Library and to encourage research and writing on subjects of Illinois history. For more than a century the ISHS has fostered awareness, understanding, research, preservation and recognition of history in Illinois. The Society is a not-for-profit organization which depends solely on membership dues, gifts, bequests and foundation grants to support, preserve and disseminate the story of Illinois and its people.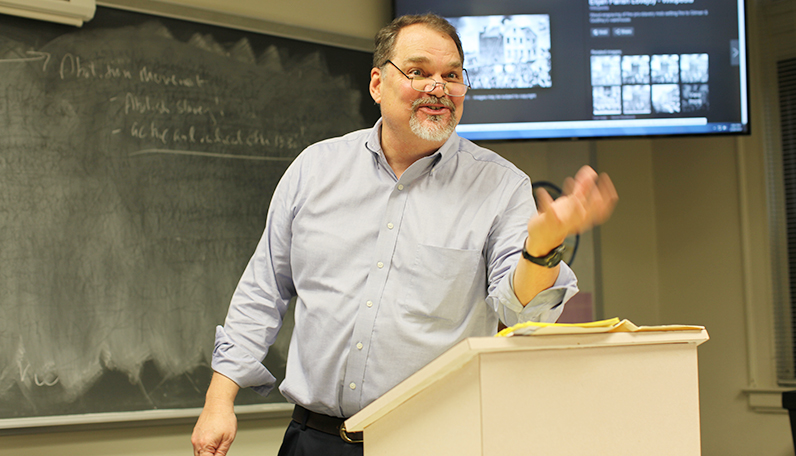 "My first professional presentation occurred in 1990 at an Illinois State Historical Society conference. Many of my faculty mentors as a graduate student were Society members, and one is a former president," said Monroe.
"It is therefore a great privilege and honor to serve as the Society president and to have the opportunity to give back to an organization that has been so nurturing to me."
Throughout his career, Dr. Monroe has been actively involved in celebrating Illinois' rich history. In January 2017, he was appointed chair of the Illinois Historic Sites Advisory Council for the 2017-2019 term. Before his appointment as chair, he previously served on the Illinois Historic Sites Advisory Board for a three-year term, including one year as chair.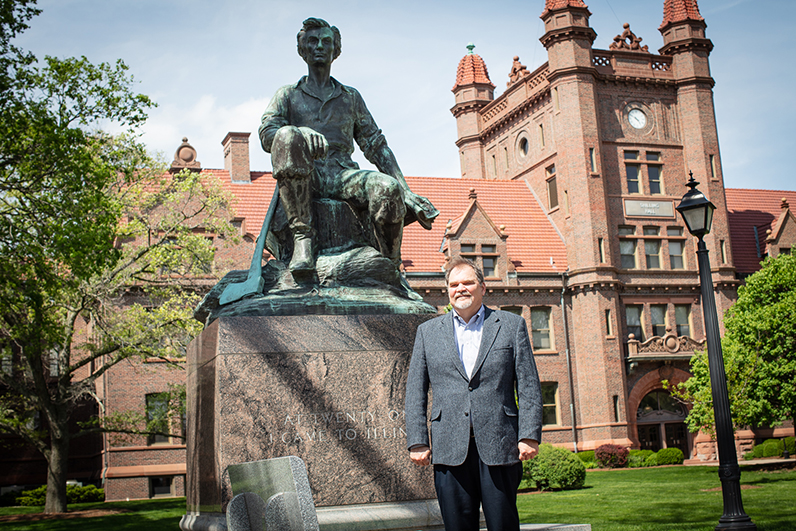 In February 2018, Dr. Monroe was elected to the Board of Directors of the Abraham Lincoln Association (ALA), and is currently serving a three-year term. The Association observes each anniversary of the birth of Abraham Lincoln, to preserve and make more readily accessible the landmarks associated with his life, and to actively encourage, promote and aid the collection and dissemination of authentic information regarding all phases of his life and career.
Dr. Monroe received a Ph.D. in History from the University of Illinois at Urbana-Champaign in 1998 where he worked with Robert W. Johannsen. Dr. Monroe was the John C. Griswold Distinguished Professor of History at Millikin from 2008-2010. He currently serves on the editorial board of the Journal of Illinois History and is the author of three books: "The Republican Vision of John Tyler" (2003), "At Home with Illinois' Governors: A Social History of the Illinois Executive Mansion" (2002) and "Shapers of the Great Debate on the Civil War: A Biographical Dictionary" (2005), with co-author Dr. Bruce Tap.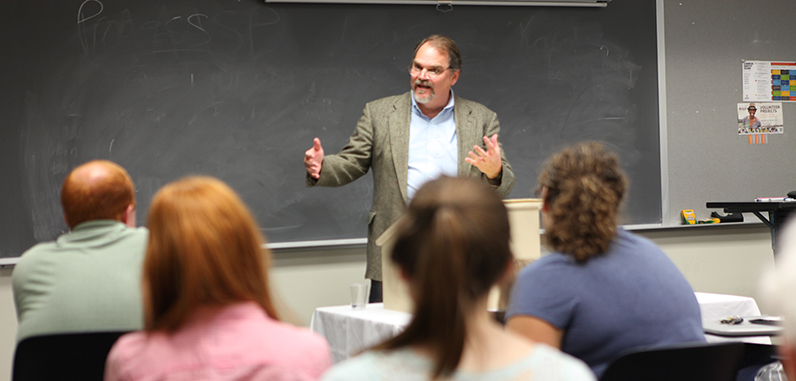 Dr. Monroe received the Heiligenstein Award for Teaching Excellence and was a fellow at the Virginia Historical Society and Lincoln Legal Papers. He has been a faculty member of Millikin's History Department since 2006.