New Millikin course focuses on communication skills in a variety of situations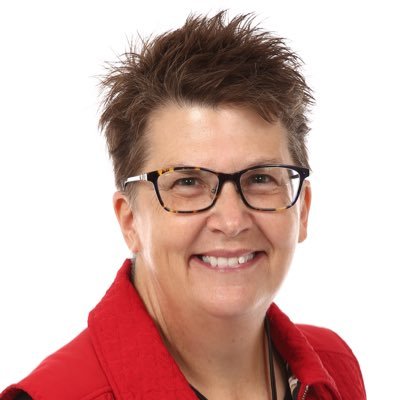 Good communication in the workplace is essential when it comes to productivity, building trust among employees and generating increases in morale. However, communicating effectively in the workplace is a skill that is not developed overnight.
Faculty from Millikin University's Communication Department and the Tabor School of Business have come together to help students put effective communication into practice through a course called Business Conversations and a newly published textbook titled "GAME On! A Practical Guide for Winning Workplace Conversations." The textbook was written by Dr. Nancy Curtin, associate professor and chair of communication at Millikin; Stephen Krempl, president and CEO of Krempl Communications International; and Dr. Susan Kruml, vice president for academic affairs at Midland University in Fremont, Neb.
Dr. Curtin was approached by colleagues at the Tabor School of Business to design the new course which focuses on communication skills in a variety of situations.
"This new course is not your typical business and professional speaking class," Curtin said. "Indeed, it teaches students how to deliver formal presentations, but it is more than that. The course helps students develop communication skills that they are likely to encounter in the workplace … situations that likely occur in conversations, rather than solely in formal presentations."
During the planning process, the faculty continually looked for textbooks and materials that addressed student learning goals for the unique course. Based on what the Tabor School of Business wanted and students needed for the course, there was not a textbook that served that purpose. Dr. Susan Kruml noted, "Because this is a uniquely focused business communications course, there is not a closely aligned textbook. What do you do when you can't find a book that fits your course? You write one."
The textbook, published this fall, provides an overarching framework. The book uses the word GAME as an acronym for essential components to think about when communicating. The framework guides people on how to approach communication situations in various contexts. The contexts are discussed in each of the following chapters:
One-on-one conversations
Meetings
Virtual sessions
Presentations
Socials
Also included is an original case study, depicting a company called ExploreLocal, which is portrayed and discussed in detail at the beginning of the book.
"We outline the main characters, along with a brief bio about each, complete with personality, decision-making, and conflict style characteristics and the organizational chart of the company," Curtin said. "Then we discuss 'one week in the life of ExploreLocal' in which we delineate various work situations and topics/issues that employees encounter in this week. Each of the chapters' content is applied and discussed in the context of ExploreLocal's situations and topics."
Curtin added, "Students are immersing themselves into one case study and experiencing how they need to apply the chapter content to address ExploreLocal's situations and issues. The case study weaves throughout the book so students do not have to reintegrate themselves into a new case each chapter. They become a part of ExploreLocal."
Curtin says employers often remark how they need their employers to communicate effectively in the workplace. Most people have an idea of what effective communication means but need to learn the skills to communicate effectively. "Most think they know effective communication when they see it or experience it but have a difficult time actually composing and delivering effective messages to people in various workplace situations," she says.
The virtual sessions chapter has significant importance due to the ongoing COVID-19 pandemic as many businesses have been working remotely. "It will be more important and relevant than ever now in the age of working and learning remotely," Curtin said. "Students will become more aware of how their virtual self is communicated and what messages are received by others [whether it is intentional or not] when they are communicating virtually."
The book also includes a chapter on communicating effectively at socials—professional socials, such as networking events. The chapter goes beyond the typical do's and don'ts by educating readers with a method of how to engage in conversations with people you don't know.
"I often tell students, 'I cannot prepare you for communication situations you will encounter. However, I can help prepare you with the communication tools—the concepts and theories—for those communication situations,'" Curtin said. "Having those communication tools will help you to ask the question, 'What do I need to consider in order to communicate effectively in this situation?' Reading and practicing using the book's content will get readers on the road to more effective communication, a skill forever needed and valued."
About the Authors
Nancy Curtin is an associate professor and chair of communication at Millikin University. Curtin has a Ph.D. in Speech Communication and has taught at Millikin University since 1997. Her primary teaching areas are in organizational and business communication, gender communication and intercultural communication. This is her first textbook.
Stephen Krempl has extensive training having worked over two decades with Fortune 500 companies, including Motorola, PepsiCo Restaurants, YUM Brands and Starbucks. Krempl's senior training and education roles in these companies have enabled him to participate in the development and training of leaders in 25 countries. He is now the president and CEO of Krempl Communications International, where he develops and executes training and development for people all over the world.
Susan Kruml is a former associate professor of management and dean of the Tabor School of Business at Millikin. During her role as associate professor at Millikin, Kruml and Curtin developed and co-taught two cross-listed courses [Communication/Management] and collaborated on a project as part of the Performance Learning Enhancement Grant. When she became dean of the Tabor School of Business, she led the 2015 re-tooling of the Tabor School of Business curriculum. Currently, Kruml serves as vice president for academic affairs at Midland University in Fremont, Neb.