Millikin Performance Learning opportunities have widespread effects
The signature of a Millikin University education is Performance Learning. Students must perform their knowledge in order to be truly prepared for a successful career after college.
Through Performance Learning, students practice their craft and learn from real-world risks and rewards. Immersive experiences such as internships, co-teaching, running a business and presenting research to experts are ways Millikin students live out their learning and earn rewards for their hard work.
In a recent editorial submitted to the Business Journal of Midcentral Illinois, Julie Shields, director of Millikin's Center for Entrepreneurship, shared her thoughts on summer college interns returning to their universities, and how projects and internships with Millikin carry on throughout the academic year.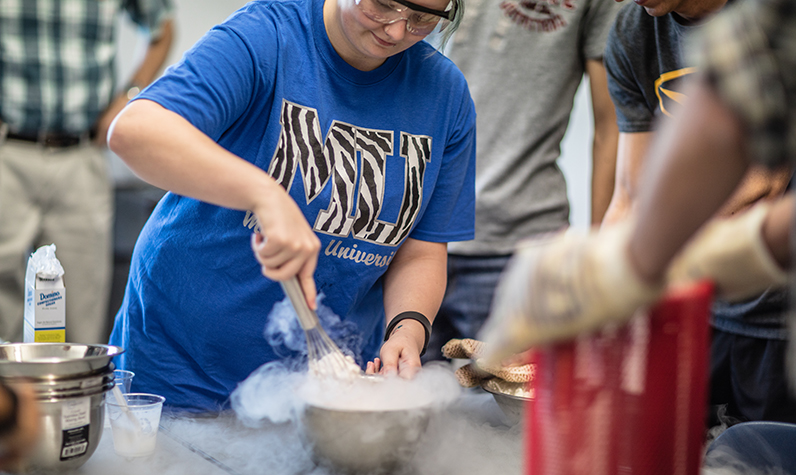 "The key element is not just the 'doing' of projects and then some, but also intentionally reflecting on the experience, learning from it and making plans for the next project," Shields said. "It can be a messy process and it does not lend itself well to all classes, of course, but it does mean that there are a great many professors in all fields who are interested in designing projects with both profit and non-profit businesses as Performance Learning partners."
Additional Performance Learning projects on Millikin's campus include work on treatment methods for Breast Cancer, the Center for Entrepreneurship's work with the Food Innovation Challenge and continuing relationship with National Foodworks Services and information systems students creating a data system for maintaining better records on the homeless population in Decatur, Ill.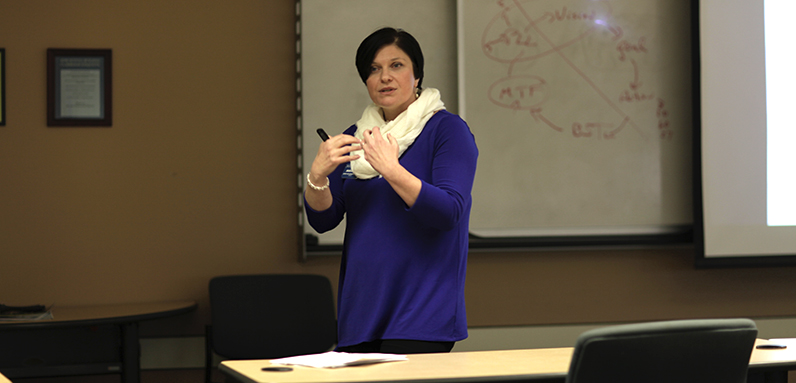 Shields says a limitation on many of the projects is the semester system. Projects may be too long or short to fit a semester. Millikin's Center for Entrepreneurship will address this factor by establishing Agile Teams unconstrained by semesters.
"Agile teams at Millikin consist of five or six students in various disciplines from all over campus," Shields said. "This creates a multi-disciplinary team with diverse skills and they work together on a business problem for six to eight weeks. The business owner or the organizational leader also takes an active role in the team and contributes some kind of financial or in-kind investment to the team to ensure commitment."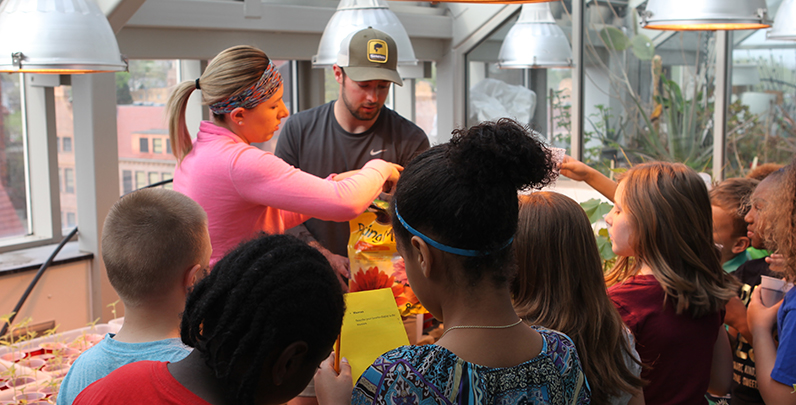 Shields noted, "While the students will learn a great deal from the experience, the business owner or organizational leader will gain a new skill with Agile Management and hopefully an appreciation for students that may be studying things other than the type of employees they typically hire."
For more information on Millikin's Performance Learning projects, visit millikin.edu/performance.