Millikin partners with institutions to honor top innovative students in Illinois
In recognition of high school students whose ideas and accomplishments are inspirational, Millikin University, Illinois State University and Pontiac Township High School are partnering to present the 3rd annual Celebrating High School Innovators Competition (CHSI).
The competition identifies, fosters and celebrates high school innovators in the state of Illinois whose contributions are exceptional. High school students in Illinois, entering grades 9-12 for the 2017-2018 school year, who have implemented innovative ideas are encouraged to apply starting May 1, 2017 by completing the online application at chsinnovators.org.
Incoming first-year Millikin student David Bruns created a 4-H Club for teens interested in medical careers, and received $500 and some valuable experience during last year's CHSI Competition. Bruns reached out to Julie Shields, director of the Center for Entrepreneurship at Millikin, and Kate Flemming, program coordinator and adjunct faculty member, about hosting this year's competition.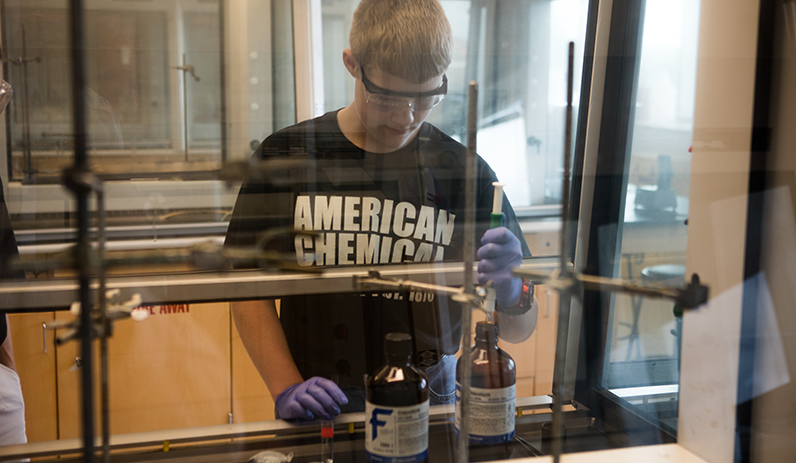 "It's a fantastic program for high school innovators, not just seniors," Shields said in a recent interview with the Herald & Review. "It's a way for them to start to feel they're operating at a collegiate curiosity standpoint. What they're doing is contributing to the value of their community, state, nation and world, and that's in line with the Center for Entrepreneurship's goals."
Last summer, Bruns, from Rosamond, Ill., was selected for the American Chemical Society's (ACS) Project SEED summer research program at Millikin University and participated in research activities alongside Millikin chemistry students and faculty.
Bruns took part in a continued research project at Millikin where students are studying hollow nanoparticles, specifically bunches of silver atoms coated with clumps of gold atoms, to see if they can one day be injected into tumors to destroy cancer from the inside out without harming healthy tissue.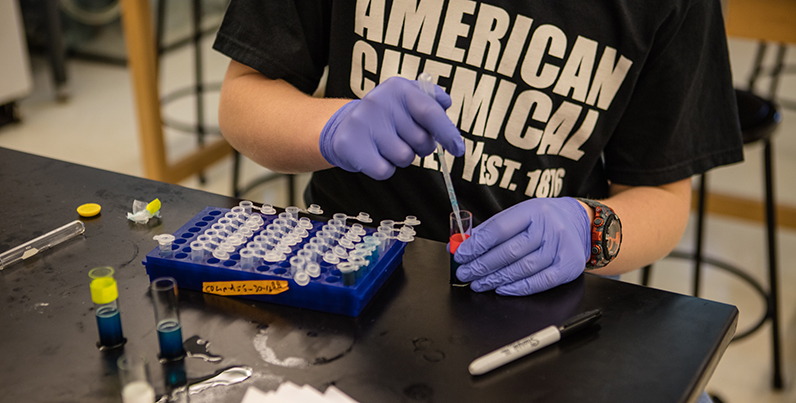 The CHSI Competition is endorsed by several Illinois teachers associations, the regional superintendents of schools, and the Governor's office. In the first year of the program (2014-15), students from around the state were recognized in a variety of areas from entrepreneurship to fashion design, and were awarded with $500 as a result of their innovative achievements.
Students may apply under one of five categories: Arts, Media & Literature; Business Entrepreneurship; Health & Nutrition; Social Entrepreneurship; and Science, Technology, Engineering & Mathematics (STEM). Applicants compete in four rounds of competition, with final awards given for five $1,000 cash prizes and university scholarships.
CHSI also supports the use of pioneering interdisciplinary curriculum designed to empower students, collaborate with a spectrum of students and professionals in multiple contexts, and foster student initiative at the high school level. CHSI will award a High School Innovation Grant to one of the schools of a competing student.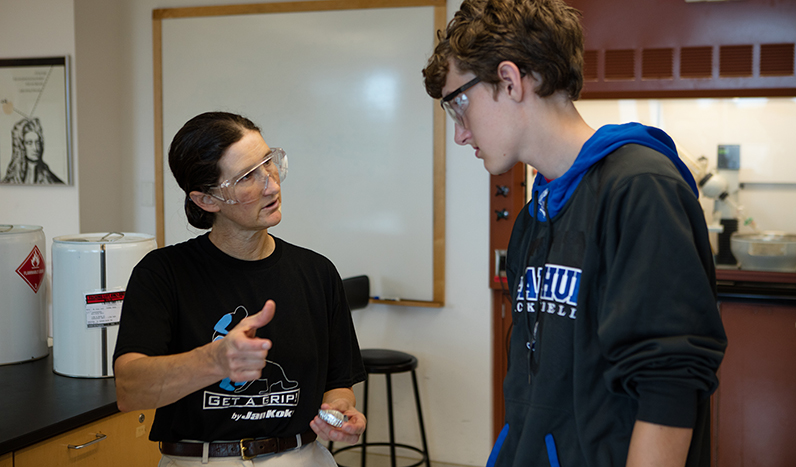 The following is a schedule of events for the 2017-2018 Celebrating High School Innovators Competition.
Saturday, June 24, 2017 – Pontiac Township High School
A one-day Mentoring Workshop where students will learn personal branding, video editing, and how to create a proposal of their innovative ideas.
Saturday, September 30, 2017 – Millikin University
All CHSI applicants come to Millikin University's campus for a day of innovation and mentorship. The advancing top 50 applicants will be announced.
Friday, November 3, 2017 – Illinois State University
Coinciding with the StartUp Showcase, the top 50 applicants participate in mentoring workshops and networking on Illinois State University's campus.
Saturday, March 3, 2018 – Millikin University
The top 30 applicants have a final day of mentorship on Millikin University's campus. Special workshops will be provided for high school teachers. The High School Innovation Grant will be announced and awarded.
Saturday and Sunday, April 7-8, 2018 – Illinois State University
The top 30 applicants participate in a final display of their innovations and are interviewed on Saturday. The top ten finalists will be announced at 8:30 a.m. on Sunday morning, advancing to a live "shark tank" competition. These finalists compete for five $1,000 cash prizes and university scholarships on Sunday afternoon.
For more information about the Celebrating High School Innovators Competition and to apply, visit chsinnovators.org.