Millikin's Flexible Learning program offers variety of paths to earn degree
To open doors more widely to nontraditional students, Millikin University's PACE program has been revamped and renamed Flexible Learning. The program is for individuals who are looking for a variety of paths to fit education into their schedule and earn their degree.
Most classes take place online, during evenings and weekends, and individuals will also have access to tools that will help them find success after graduation, including Millikin's Career Center.
In a recent interview with the Herald & Review, Millikin Provost Dr. Jeff Aper, said, "We thought a new name would be a good thing and help people understand because it's a different approach to what we're doing. PACE was entirely an evening program, so it met in concentrated classes one or two evenings a week. What we've done is take what was PACE, which was centered in a single office and seen as almost a separate operation, and I thought there would be real value in moving it across the university so that people across the university understood that serving 'nontraditional' students is everybody's job. It's not the job of one office."
Millikin's Flexible Learning program offers accessible majors in accounting, early childhood education, elementary education, organizational leadership and nursing RN to BSN.
"Our goal has been, since I've been here, to open the doors more widely, to make it a bigger commitment," said Dr. Aper. "We're continuing to look for ways to try to expand what's available for students. We want to make sure that we continue to take steps in the direction of making sure we make education available for people who can't fit classes in that '8 a.m. to 4 p.m. Monday through Friday' framework into their schedule."
The program also offers blended majors, which are course offerings available through a combination of online, hybrid courses during evening hours or courses taken on the weekend. However, the blended majors will incorporate daytime courses to complete requirements for a Millikin University degree. Some of the majors include history, information systems, entrepreneurship, communication, business management and political science.
Additionally, the program offers licensure for individuals with baccalaureate degrees in early childhood education, elementary education, secondary education and physical education.
"Nontraditional students are Millikin students, just like any other student taking traditionally scheduled classes," said Dr. Aper. "Their other commitments just require a more flexible schedule, which suggested the new name."
Amy Mazzotti, an organizational leadership major from Decatur, Ill., always knew that attending Millikin University would be part of her future plans, and the adult learning program was the best fit. Mazzotti will graduate in December 2018 with a bachelor's degree in organizational leadership.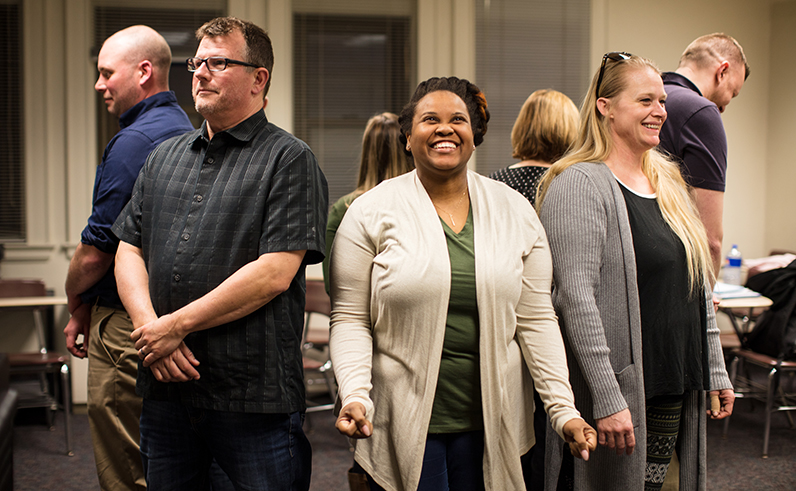 Six months into her studies at Millikin, Mazzotti opened A Team Boot Camp — 360 Athlete gym which currently has more than 500 members.
"Millikin works with your schedule through it all," Mazzotti said. "Advisors sit down with you before each semester and help you decide what is doable and what is not. They set you up to succeed, not fail. Once I had my daughter, I looked at life differently, and knew I had to get myself physically, emotionally and spiritually at the peak I needed to be successful."