Inside, Outside and In-Between: A newly created play for children
Millikin University's School of Theatre & Dance is introducing a season of special performances throughout the 2019-20 academic year that are designed with a difference. These are works that are "in progress," intended for special audiences or otherwise unconventional in their style of production. The season of special performances is titled the Studio Series.
Millikin's Studio Series begins with a newly created play for children titled "Inside, Outside and In-Between." The production runs Saturday, Oct. 26 to Sunday, Oct. 27 with performances starting at 1 p.m. at Albert Taylor Theatre located in Shilling Hall on Millikin's campus.
Co-produced with the Golden K (Kiwanis), the production for children playfully discovers many ways to enter and to exit situations, and when in-between can be just right. Stories are presented in four separate scenes with musical performances introducing each.
In an interview with the Herald & Review, Taylor Ekart, a sophomore theatre major from Bismarck, N.D., said, "We played with the idea of inanimate objects having power over us. We had a lot of fun."
Items such as a hula hoops, pop-up tents and parachutes are used during the performance to create each story. The concept of the musical is based on fairy tales, and in creating the play, the writers and cast members worked together to come up with a title for the show. The best ideas were used to form "Inside, Outside and In-Between."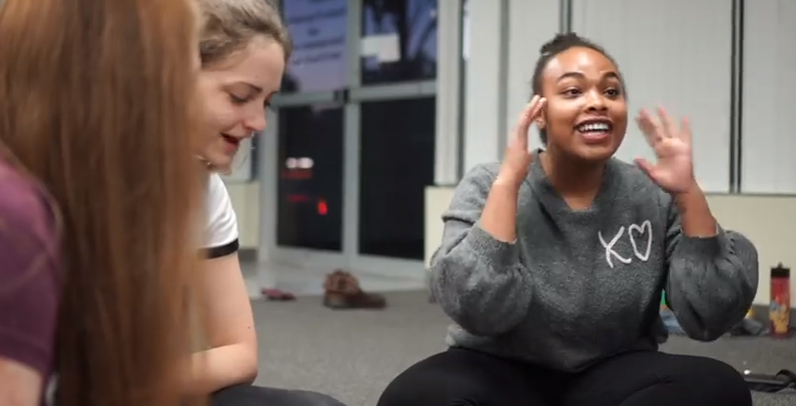 Ruth Ziekle, a sophomore theatre major from Champaign, Ill., co-wrote the production. She brought together ideas and stories that would help families learn life lessons in a fun way. "The journey is more important than the destination," said Ziekle. "We've written our own tales with lessons. We've got fairies, witches and monsters, so it is something they will identify with, but it's also a new spin."
The cast is made up of 17 members performing a 45-minute show. "Everybody is so creative," said Harper Addison, a first-year theatre major from Louisville, Ky. "We are learning to blend our ideas and make the best product that we can."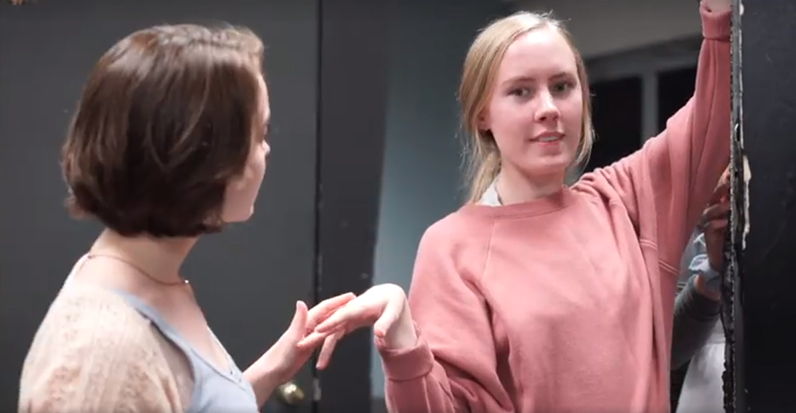 The Studio Series will also feature performances from Millikin's New Musicals Workshop in January 2020, and the Shakespeare Corrected program in April 2020.
Millikin School of Theatre and Dance
The Millikin School of Theatre and Dance produces numerous performances in venues on and off-campus, including musicals, plays, operas, children's theatre and dance concerts, as well as productions through its student-run theatre company, Pipe Dreams Studio Theatre.
Millikin's School of Theatre and Dance is a nationally recognized program, offering conservatory-style training rooted in a liberal arts education. The School of Theatre and Dance's approach to education offers students valuable insight and hands-on experiences that will prepare them for professional success. Nationwide, Millikin's respected theatre alumni are routinely hired for projects in television, film and live theatre, including top Broadway shows.