New major will provide practical, hands-on learning experiences in IT infrastructure, networking and information security
Millikin University's Tabor School of Business has announced it will begin offering a major in Cybersecurity starting fall 2020.
Students in the program will build a deep set of technical skills related to information technology (IT) infrastructure, networking and information security. The major is multidisciplinary and will provide students with a foundation of necessary business skills along with ethical and legal elements necessary to analyze the effect of cyber threats.
"Millikin's new Cybersecurity major reflects the University's ongoing commitment to assuring that students get the best of both high quality academic experience and the opportunity to apply that experience and learning in the larger world," said Millikin Provost Dr. Jeffery P. Aper. "Offering majors in areas like Management Information Systems and Computer Science opens the door for us to get right to the heart of critical technical and professional issues in those disciplines as they are applied in the context of business, industry, education, government and non-profits."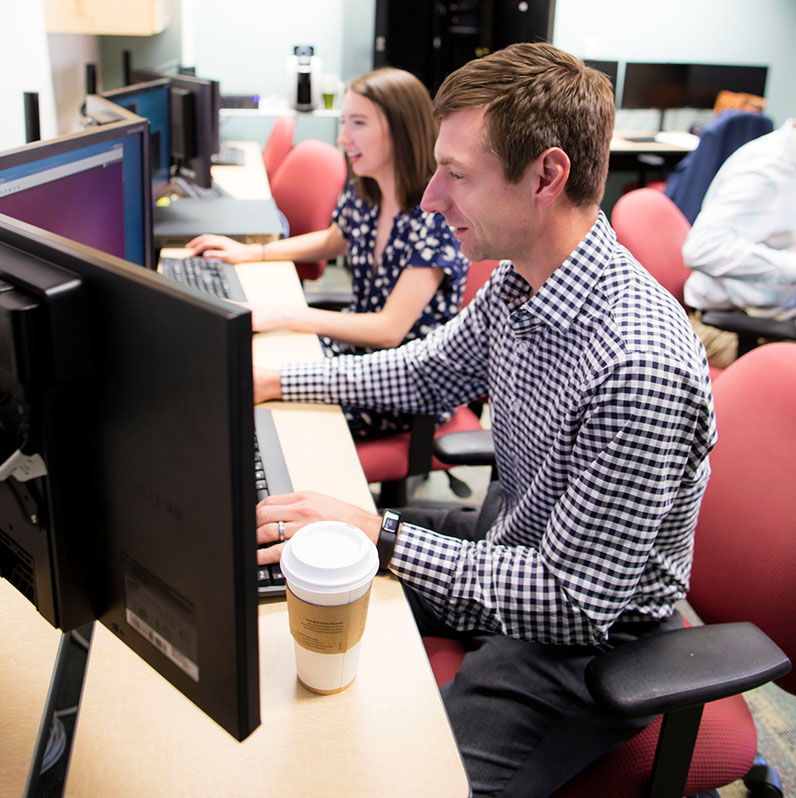 Millikin's new Cybersecurity major will provide practical, hands-on learning experiences with technical courses that teach critical skills necessary to recognize security breaches, analyze and investigate cybercrimes and defend against cyber threats.
"The focus of the curriculum will not only be on hard tech skills, but also important topics like law and ethics," said RJ Podeschi, associate professor of information systems and chair of the Tabor School of Business Undergraduate Programs. "Right now, cybersecurity hits such a large career vacuum. The projection on availability of jobs going forward is huge."
Considered one of the fastest growing fields worldwide, career opportunities in cybersecurity include security, network or threat analyst positions for corporations or law enforcement agencies, or as an information security auditor. According to the most recent State of Cybersecurity Report published by ISACA, the leading professional organization of IT auditors, 25 percent of businesses take at least six months to fill open cybersecurity positions. The major serves an employment gap in the market and builds the pathway for growth in the field of cybersecurity.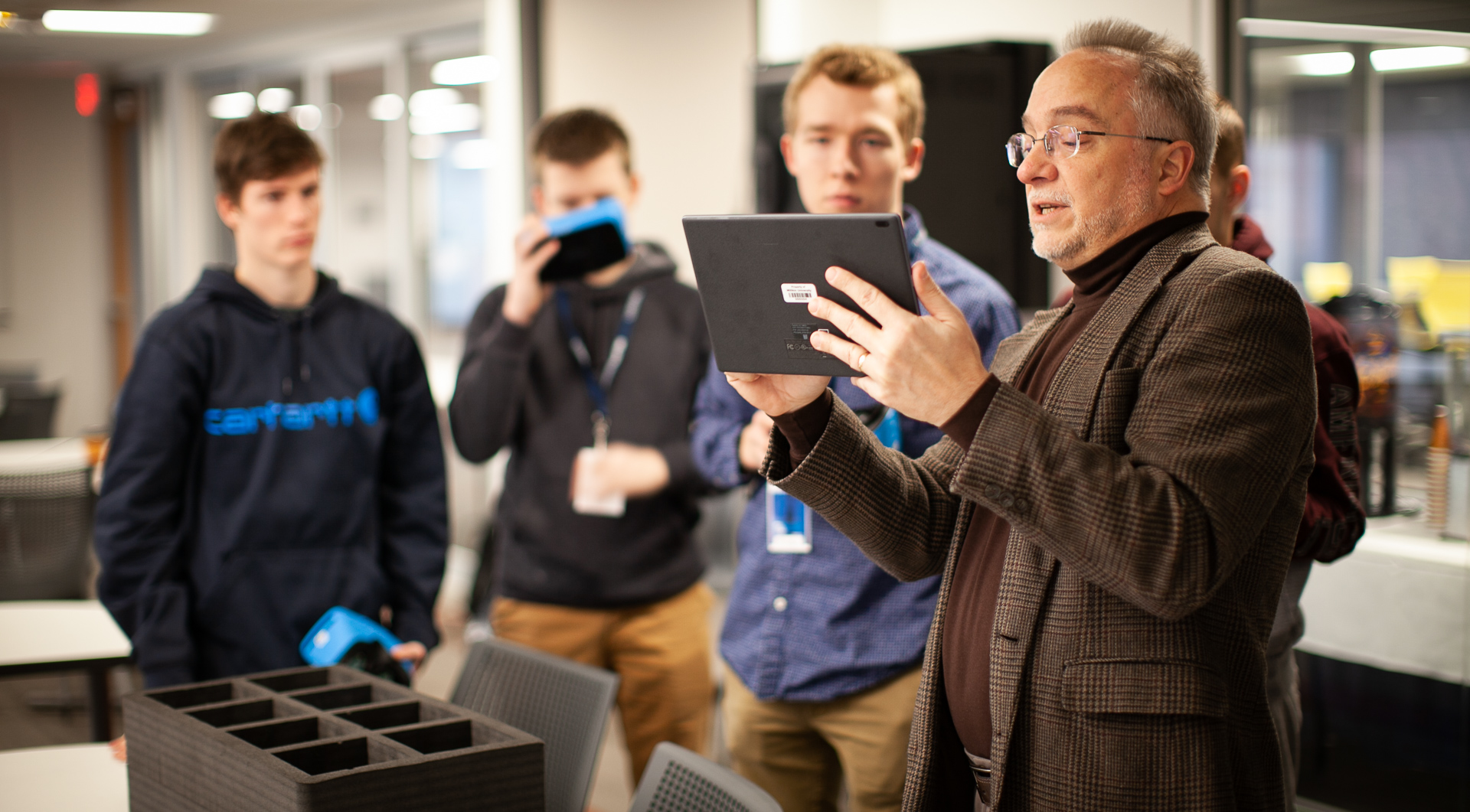 "With increasing awareness and concern over the growing cyber threats facing businesses, governments and individuals alike, the Tabor School of Business has created a new bachelor's degree program in cybersecurity," said Dr. Najiba Benabess, dean of the Tabor School of Business. "The U.S. Bureau of Labor Statistics (BLS) reports that the cybersecurity job market is growing at a rate of 28 percent, which the BLS characterizes as 'much faster than (the) average' for other lines of work."
Benabess added, "With a cybersecurity degree, students will be able to transform their professional goals, increase their earning potential and make a significant impact on society."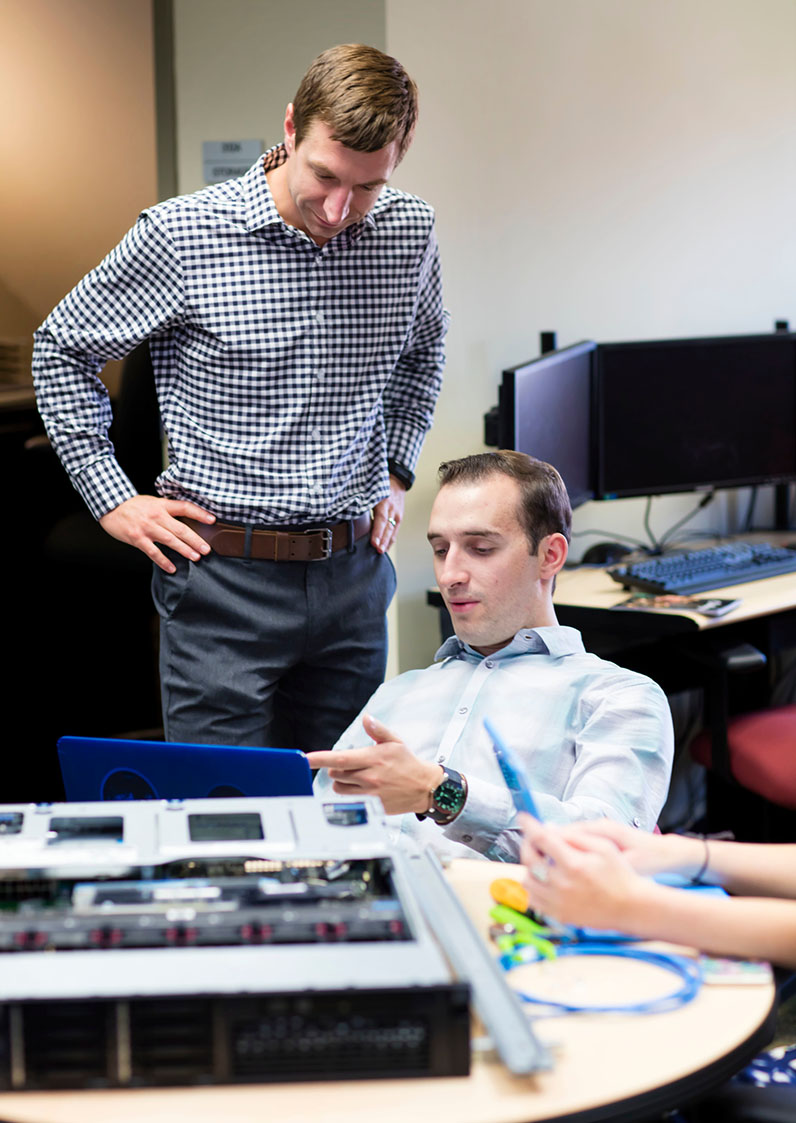 Additionally, the major will offer Performance Learning opportunities where students can work with third parties in the community, such as working with a local organization on identifying vulnerabilities in networks, reviewing best practices and policies, and offering recommendations on how best to secure their enterprise.
The curriculum also includes courses in business, mathematics and criminal justice. Among the courses in criminal justice include Law of Evidence, Criminal Investigations and Forensics, where students can explore scientific and legal principles involved with forensic evidence.
"The Tabor School of Business and the Department of Sociology and Criminal Justice have created a new partnership to offer the Cybersecurity major," said Keyria Rodgers, director of Criminal Justice at Millikin University. "As director of Criminal Justice, I am passionate about creating new academic courses and Performance Learning opportunities for students as we continue to experience growth in student enrollment. In just three years, Criminal Justice has grown to be the third largest major on Millikin's campus. As programs grow, we have opportunities to create new curriculum."
Jeff Aper noted, "As computer hardware and software become more sophisticated and touch all aspects of human life, the need for assuring the reliability and security of those systems will only grow. Millikin will be right there helping students gain the knowledge, skill and experience to contribute in important ways to the ongoing evolution of this aspect of human experience and technology."
Podeschi says the curriculum will serve as a "study guide" for security and networking certification opportunities offered by the Computing Technology Industry Association (CompTIA). "The idea would be that if students wanted to take the exam after the program, then they could. The certification won't be required as part of the program, but the idea is to follow the curriculum close enough that students could optionally take the exam."
Tabor School of Business
Millikin University's Tabor School of Business prepares students to perform and compete. Ready for the market, confident in themselves, and knowledgeable in research, Tabor students engage with faculty who are fiercely committed to teaching. Students work with real clients, create real businesses, and leave Millikin prepared to lead. Tabor has an array of undergraduate programs (in traditional and accelerated evening formats) and also offers undergraduate business certificates for students of all majors who would like to customize their education and demonstrate versatility to employers.