MU Nursing students inducted into Sigma Theta Tau Honor Society
Millikin University nursing students, ranging from the undergraduate, Master's Entry Into Nursing Practice, Master of Science in Nurse Educator and Doctor of Nursing Practice programs were inducted into the Sigma Theta Tau National Nursing Honor Society on Oct. 23 at the Prairie Heart Institute in Springfield, Ill.
Seventeen nursing students were inducted into the Sigma Nu Pi at-Large Chapter that represents Millikin University and St. John's College nursing students.
Sigma Theta Tau is a prestigious international nursing honor society founded by six nurses in 1922 at the Indiana University Training School for Nurses, which is now the Indiana University School of Nursing in Indianapolis, Ind. The founders chose the name from the Greek words storgé, thárros and timé, meaning love, courage and honor.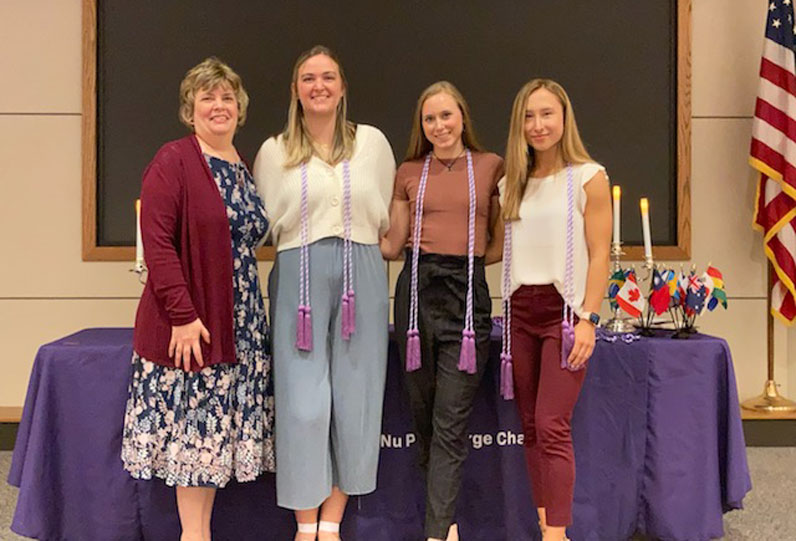 Sigma's vision is to connect empowered nursing leaders who are transforming global healthcare. The honor society's mission is to develop nursing leaders anywhere to improve healthcare everywhere. Baccalaureate and graduate nursing students who demonstrate academic excellence are eligible for membership in Sigma.
"Being invited to join Sigma is a great honor. It recognizes nursing students who strive to lead in academics," said Dr. Wendy Kooken, director of the School of Nursing at Millikin University. "For many, it is the start of their leadership journey in the profession of nursing."
The honor society is an internationally focused organization with 135,00 members worldwide. Nurses joining gain immediate access to a large network of nurses all over the world with whom they can connect, collaborate and network.
"This organization is special to nursing students because it was started by nursing students," Kooken added. "Students can apply for grants for research from their local and international chapters as they grow into nursing and the evidence-based practice and research that is needed to keep patients safe and practice cutting edge. Considering how rigorous nursing school is, this is a true honor to be invited to join and is a lifetime symbol of striving for excellence in nursing."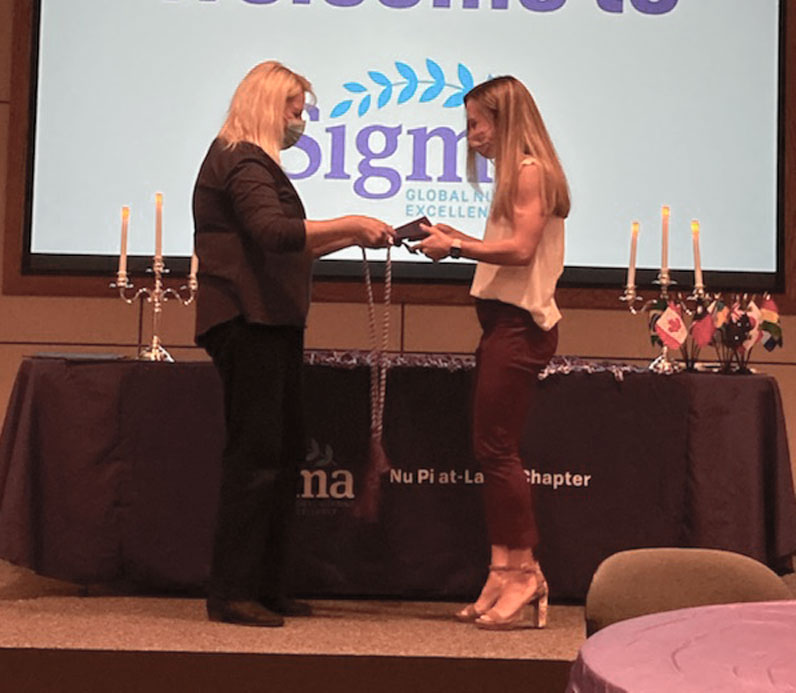 Among the inductees was Blake Breyman, a senior from Norris, Ill., who said being recognized was a very rewarding experience. "Nursing school requires a lot of hard work and to be able to be recognized for your work is a great feeling," he said. "I am thankful for all the opportunities I have been given throughout my time at Millikin to help expand my knowledge in nursing."
Sigma's research congress presents state-of-the-art nursing research from around the world and the biennial convention highlights nursing's best practices in clinical, scientific and leadership areas.
The Sigma Nu Pi Chapter was founded in Springfield and inducted its first group of students in 1993. To celebrate the 100th birthday of Sigma, members of the Nu Pi chapter completed 100 hours of service dedicated to Sigma's sustainable goals.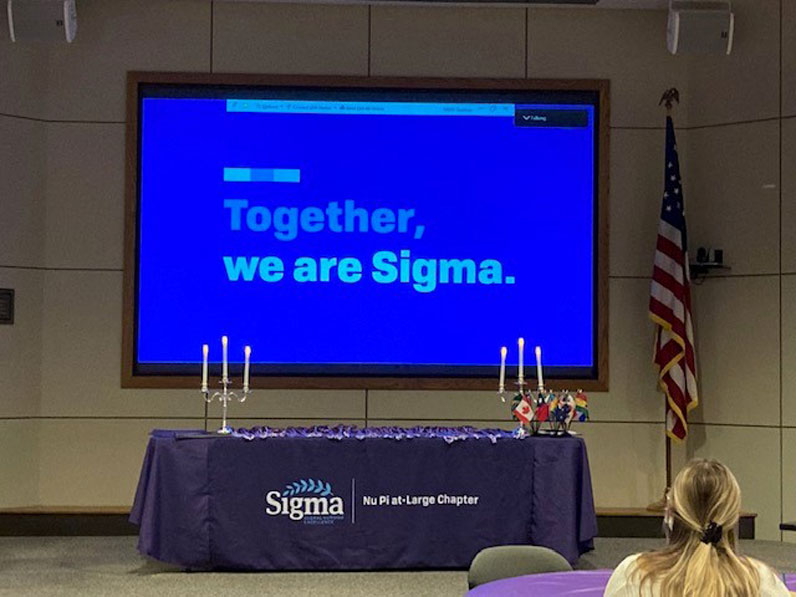 "I am excited for the opportunities that being a part of this organization will present," said Lauren Brummel, a senior from Plano, Ill. "As I continue through my last year of nursing school, I am hopeful that being a part of the Sigma community will be nothing short of beneficial to help me in the future."
Congratulations to the following Millikin University nursing students who were inducted into the Sigma Theta Tau National Nursing Honor Society:
Brandy Adams
Sierra Barnette
Lauren Brummel
Blake Breyman
Rachael Croy
Avery Fisher
Courtney Janiec
Erin Renison
Rachel Larison
Emily Lopez
Taylor Orr
Madeline Pabst
Madeline Sielski
Kimberly Shaver
Madison Snow
Natalie Snyder
Natalie Sullivan