Dr. Gail Fyke recognized for contributions to the nursing profession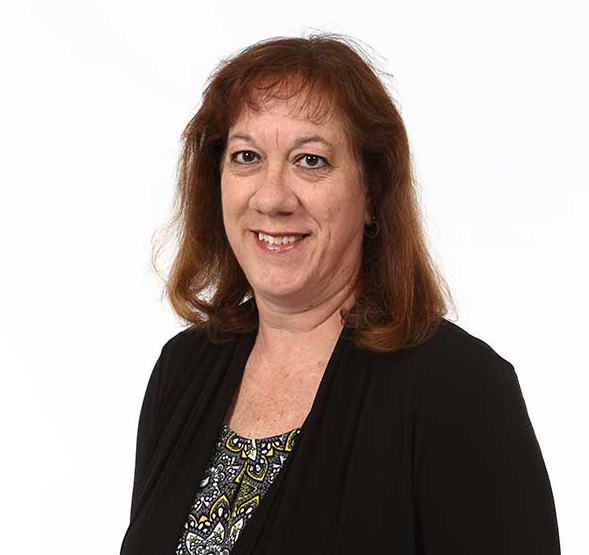 Dr. Gail Fyke, assistant professor of nursing at Millikin University, has been honored as a Decatur-area (Ill.) "Heart of Health Care" honoree by the Herald & Review. The "Heart of Health Care" special project chronicles the incredible contribution the nursing profession provides to the local community.
The COVID-19 pandemic has brought into focus the critical importance of nurses in our society. Nurses are on the frontlines of the fight, despite increased medical risk and personal sacrifice. Nurses' Week is May 6–12 and was created by the American Nurses Association to recognize, honor and celebrate nurses for the work they do for others. The honorees were nominated by readers of the Herald & Review.
Dr. Gail Fyke joined the Millikin University School of Nursing in fall 2017. Prior to her experience at Millikin, she was an advanced practice clinical nurse specialist (CNS) at Decatur Memorial Hospital. As part of her position, most of her responsibilities were with staff education, new nurse orientation and the nurse residency program. She has been a registered nurse for 32 years with experience in medical, surgical and critical care nursing. She taught as a clinical adjunct faculty for many years off and on before joining the Millikin faculty full time.
When asked what she enjoys most about her job, Fyke said she loves mentoring students to be the best nurses possible, "...and to help them fall in love with nursing," Fyke said.
Currently, Dr. Fyke teaches Organizational Leadership and Outcomes Management in the Doctor of Nursing Practice (DNP) program at Millikin. She also teaches Care of Adults in the Master's Entry into Nursing Practice (MENP) program. Dr. Fyke's research interests include animal-assisted therapy as well as other alternative therapies for healing.
Throughout this past year, nurses across the world faced a new set of challenges created by the pandemic. For Dr. Fyke, this meant transitioning students to online learning rather than having them shadow nurses in local hospitals. Decatur healthcare facilities offer some of the best learning opportunities for aspiring nurses.
"We are blessed with excellent services in Decatur between the two hospitals, Crossing (facilities), the health department, Cancer Care, clinics and more," Fyke said.
Fyke advised, "Job shadow with a nurse that is working in a field that interests you. Even after you receive your diploma, never stop learning."
Dr. Fyke obtained her Bachelor of Science in Nursing from Northern Illinois University in 1987. In 1994, she obtained her Master of Science in Nursing from the University of Illinois at Chicago. She earned her Doctor of Nursing Practice from the St. Francis Medical Center College of Nursing in 2014.