Millikin nursing graduates discuss public health campaigns
To improve health behaviors and raise awareness about specific health problems in Macon County, Millikin University nursing and communication students teamed up with Crossing Healthcare in Decatur, Ill., to develop public health campaigns.
The campaigns covered six of Decatur's biggest health problems – opioid dependency, childhood obesity, overall obesity, diabetes, sexually transmitted infection rates (STI) and cervical cancer.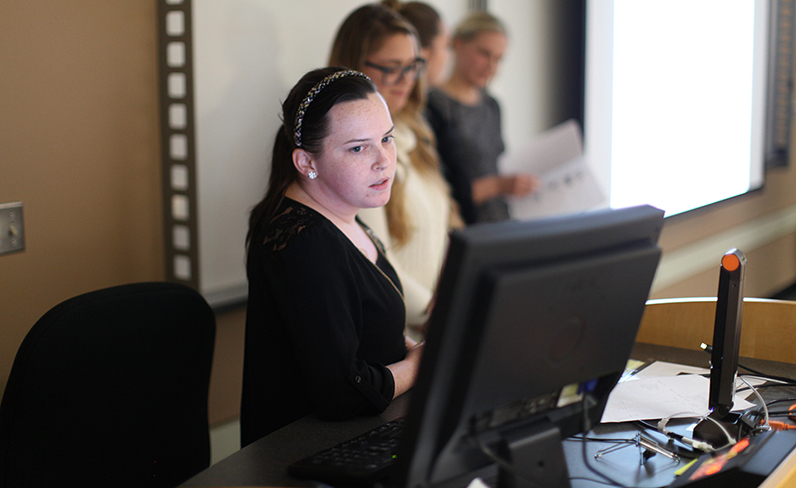 The teams designed social media campaigns, identified client segments and crafted targeted messaging using a variety of digital and other formats. The students researched data related to health behavior indicators reported by the Youth Risk Behavior Surveillance System, the Behavioral Risk Factor Surveillance System, the Robert Woods Johnson Population Health Institute, as well as other health center databases.
In a recent interview with WCIA-TV, recent Millikin graduates Cassidy Kingery '16 and Katie Strompolis '16 discussed how they created their campaigns.
"It was really overwhelming because a lot of these issues they're not single factor things," said Strompolis.
Strompolis, from Decatur, Ill., was part of a team that crafted a social media campaign called "fueling your plate" to help parents curb childhood obesity before it starts. Kingery, from Heyworth, Ill., said her team developed a campaign that encouraged being tested for STIs.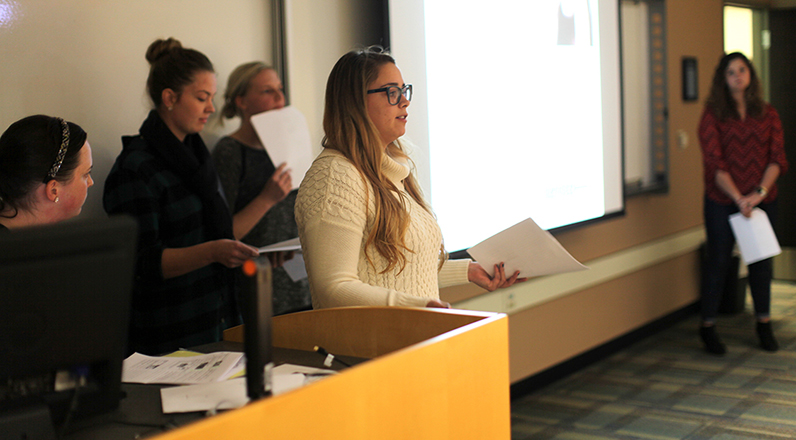 "Right now we're dealing with hospitals, we're dealing with them when they're sick. What we want to do is focus in on the community and prevent all these issues from happening," said Strompolis.
Millikin communication students learned about some of the health issues facing the local community from the nursing students while the communication students taught the nursing students about motivational theories and modifying behaviors.
"I feel like this experience gave us a better insight into how devastating some of the determinants of health can be. It opened my eyes," Kingery said.
Strompolis noted, "It helps with compassion, it helps with empathy and it also helps as a healthcare provider. It helps broaden your perspective and helps you give better client-centered care."