Theresa Rutherford '90 named President and CEO of HSHS St. Mary's Hospital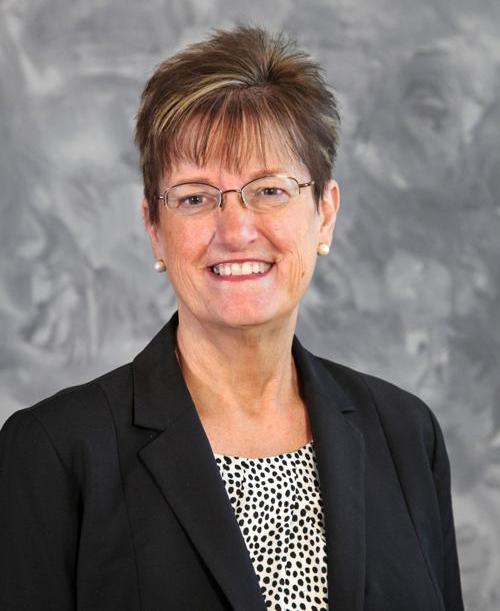 Millikin University alumna Theresa Rutherford '90 was named the next president and chief executive officer (CEO) of HSHS St. Mary's Hospital in Decatur, Ill., on Dec. 18, 2020. Rutherford will begin her appointment as president and CEO starting Jan. 3, 2021.
Rutherford comes to St. Mary's from HSHS St. Anthony's Memorial Hospital in Effingham, Ill., where she has served as president and CEO since 2013. Rutherford is no stranger to St. Mary's Hospital. Prior to her service at St. Anthony's, she was the chief operating officer (COO) at St. Mary's from 2006 to 2013. During her time as COO, she took on a dual role as chief nursing executive until a chief nursing officer was hired. Rutherford's history with St. Mary's goes even further. She began her career with St. Mary's in 1979 as a licensed practical nurse (LPN).
During her seven-year tenure as COO at St. Mary's, she worked closely with president and CEO Kevin F. Kast to lead St. Mary's campus redesign, which included a new lobby, emergency department and laboratory. Rutherford also played a key role with the relocation of Prairie Cardiovascular's Decatur services to St. Mary's campus, and under her leadership, St. Mary's Hospital twice received the Bronze Lincoln award for quality.
"I will miss our team at St. Anthony's dearly and I am so proud of the work we have done together there, but I am very excited to work again with the many dedicated colleagues, physicians and board of directors at St. Mary's Hospital," Rutherford said in a statement. "I am so grateful for this new opportunity to serve as the leader at St. Mary's and will continue to build on the great work already in progress."
After her first job at as an LPN at St. Mary's, Rutherford worked at Carle Foundation Hospital in Urbana, Ill., Galesburg Cottage Hospital in Galesburg, Ill., and The Finley Hospital in Dubuque, Iowa, before her eventual return to HSHS.
Rutherford completed her undergraduate degree in nursing at Millikin and holds a Master of Science in Nursing Administration and a Master of Business Administration from the University of Illinois at Chicago. She is also a Fellow in the American College of Healthcare Executives.
In the Decatur community, Rutherford served on the advisory committee for the Schools of Nursing at both Millikin University and Richland Community College, and is a past president and former member of the Catholic Charities Advisory Board.
In 2006, the Millikin School of Nursing honored Rutherford as the Distinguished Alumnus of the Year during the school's annual Legacy of the Lamp ceremony.
"What I learned at Millikin is the foundation for what I am as a nurse, and I've been able to apply that, and what I've learned since," Rutherford said. "I'm a firm believer that nursing is a life-long effort."