Millikin graduate to join Intensive Care Unit
Millikin University student Hailey Quinlan is set to graduate this December from the Millikin School of Nursing as a registered nurse. Following graduation, Quinlan will begin her career at Decatur Memorial Hospital as a nurse on the Intensive Care Unit.
In a recent interview with WAND-TV, Quinlan said this year was challenging as a nursing student because of the COVID-19 pandemic as Millikin made the transition to online and hybrid courses. However, much like a nurse, she adapted to the changes.
"It's been really hard, but I feel like that is a part of nursing," she said. "You adapt and make changes."
Quinlan first became interested in working in the healthcare field after seeing her father suffer a cardiac medical emergency. She says after seeing the doctors and nurses help, she felt that was something she wanted to pursue into the future.
"It's a small world, because I end up now working with the physician that put the stint in my dad," Quinlan said.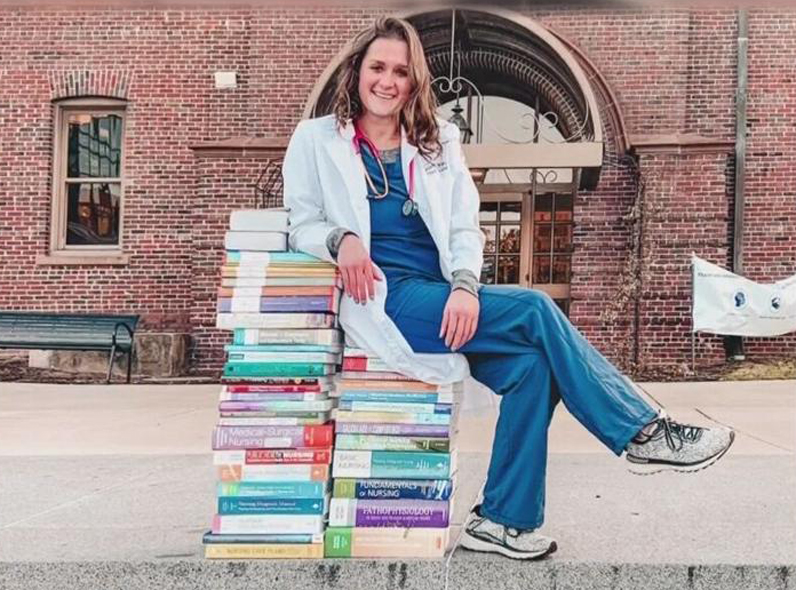 Hailey Quinlan
Memorial Health System affiliate Vice President and Chief Nursing Officer Sharon Norris said it makes her excited to learn that young, eager nurses like Quinlan are entering the field.
"You know we were in a nursing shortage before the pandemic and now that we are in the pandemic our needs have intensified for nurses and healthcare workers, so it's really exciting," Norris said.
Quinlan is expected to work with COVID-19 patients and others who are in serious condition needing help.
"It's so important that we are there for them and making sure that these patients are comfortable," she said.
Quinlan also graduated from Millikin University in 2015 earning a bachelor's degree in athletic training. She went on to earn her master's in kinesiology and exercise science from Eastern Illinois University in 2016.