Dr. Lindsey appointed dean following extensive, national search
Dr. Pam Lindsey has been appointed dean of the College of Professional Studies (CPS) at Millikin University, effective July 1, 2020. Dr. Lindsey has served as interim dean of the College of Professional Studies since Aug. 1, 2019, succeeding Dr. Deborah Slayton who served as dean from 2010 until her retirement on July 31, 2019.
Dr. Lindsey joined Millikin University in Aug. 2010 when she was appointed as an assistant professor in the School of Nursing. In 2014, she was promoted to associate professor and was awarded tenure. She was named director of the School of Nursing in June 2014.
"We are very excited to have a talented and devoted leader for the College of Professional Studies in Dr. Pam Lindsey," said Millikin President Dr. Patrick E. White. "In addition to her experience and excellence as a registered nurse, scholar and teacher, Dr. Lindsey is an experienced academic leader who played an integral part in the growth of the School of Nursing. The College of Professional Studies is poised to grow and develop further under her leadership."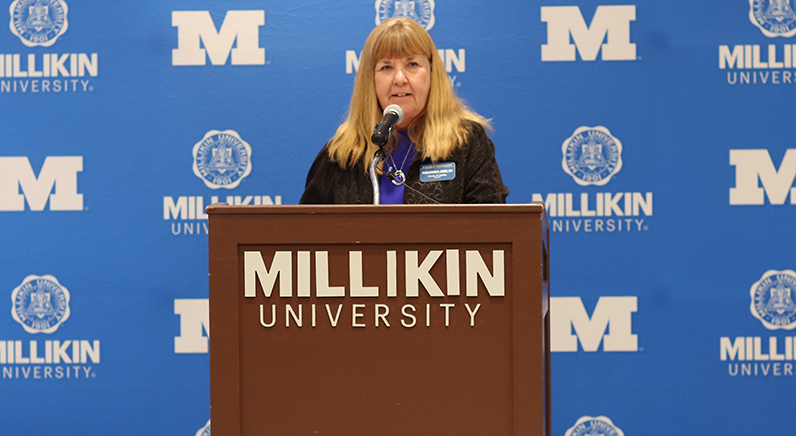 Millikin Provost Dr. Jeffery P. Aper added, "Dr. Lindsey emerged from a very strong pool of candidates from across the United States as someone with highly relevant professional experience, strong collaborative skills with colleagues from different disciplines and the capacity to lead CPS in a period of both challenge and great opportunity."
A registered nurse, scholar, practitioner and teacher with expertise in Psychiatric and Mental Health Nursing, Dr. Lindsey has received a variety fellowships and awards including the Claire M. Fagin Fellowship (2007-09), a highly competitive two-year fellowship which is awarded to select nursing educators by the Building Academic Geriatric Nursing Capacity (BAGNC) program; the Illinois Board of Higher Education Nurse Faculty Fellowship (2010) and the American Academy of Colleges of Nursing Leadership for Academic Nursing Program (2014). She has published manuscripts in a variety of professional nursing journals and has presented extensively at local, regional, national and international professional conferences.
Provost Aper noted, "We look forward to the very positive work ahead with Dr. Lindsey assuming the permanent role as dean of the College of Professional Studies and bringing her leadership experience and strengths more fully to bear in advancing the work of Millikin University and the greater community. We will work in partnership to help maintain Millikin as the national leader in Performance Learning, and as a model for innovative undergraduate teaching and learning."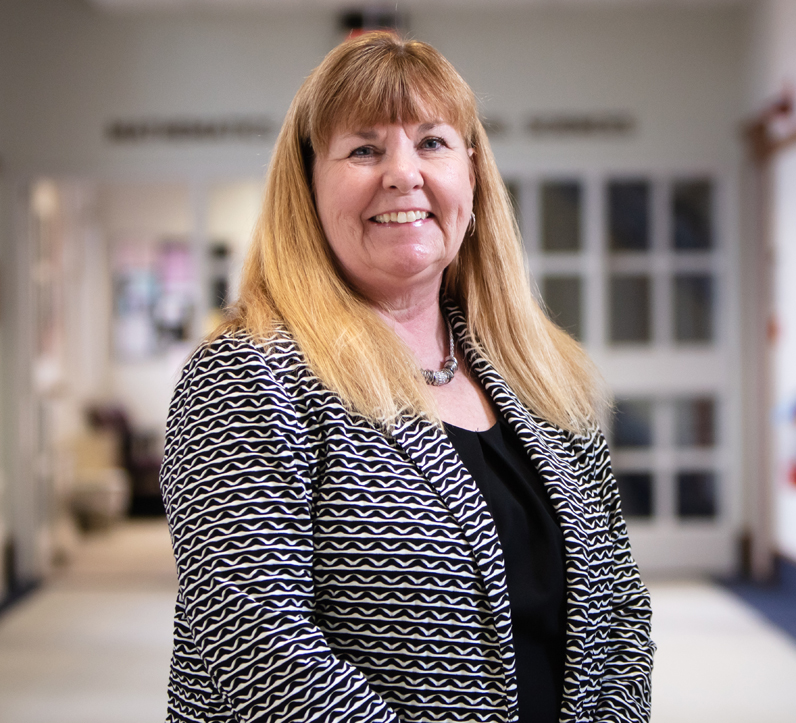 Dr. Lindsey has over 23 years of higher education experience in both teaching and administration. Prior to coming to Millikin University, she served as a faculty member at Illinois State University Mennonite College of Nursing for 10 years. During that period, she served in an administrative role for seven years as the College of Nursing Undergraduate program director. Her pedagogical experience in nursing education has involved traditional undergraduates, accelerated second-degree students, graduate students and doctoral students. The majority of her teaching has focused in her clinical specialty area of Psychiatric-Mental Health Nursing. She has extensive experience in mentoring faculty, curriculum development, program assessment and accreditation.
"It is an honor and privilege to serve as the dean of the College of Professional Studies," said Dr. Lindsey. "I am blessed with a strong leadership team in CPS and look forward to the coming years with excitement and great anticipation of what we can accomplish to further the mission and vision of Millikin University."
Under Dr. Lindsey's leadership as director of the School of Nursing at Millikin, the School launched its Doctor of Nursing Practice program, including the recent addition of the Family Nurse Practitioner option; accomplished two successful accreditation visits from the Commission on Collegiate Nursing; made the transition of the RN-BSN program to an online format; developed a dual admission option in partnership with Richland Community College and accomplished the ongoing facilitation of a collaborative partnership with the Decatur Memorial Hospital Nurse Anesthesia Program.
Dr. Lindsey holds a Bachelor of Science in Psychology and Sociology from Illinois State University, a Diploma in Nursing from Mennonite School of Nursing, a Master of Science in Psychiatric Nursing from the University of Illinois at Chicago, and a Doctor of Nursing Science from Rush University.