Dr. Deeb to work with offices on inclusion and diversity-based programming for students, staff and faculty
Millikin University has named Dr. Alexander Deeb as the Director of Campus Life for Inclusion. Dr. Deeb assumed his new position June 1, 2020.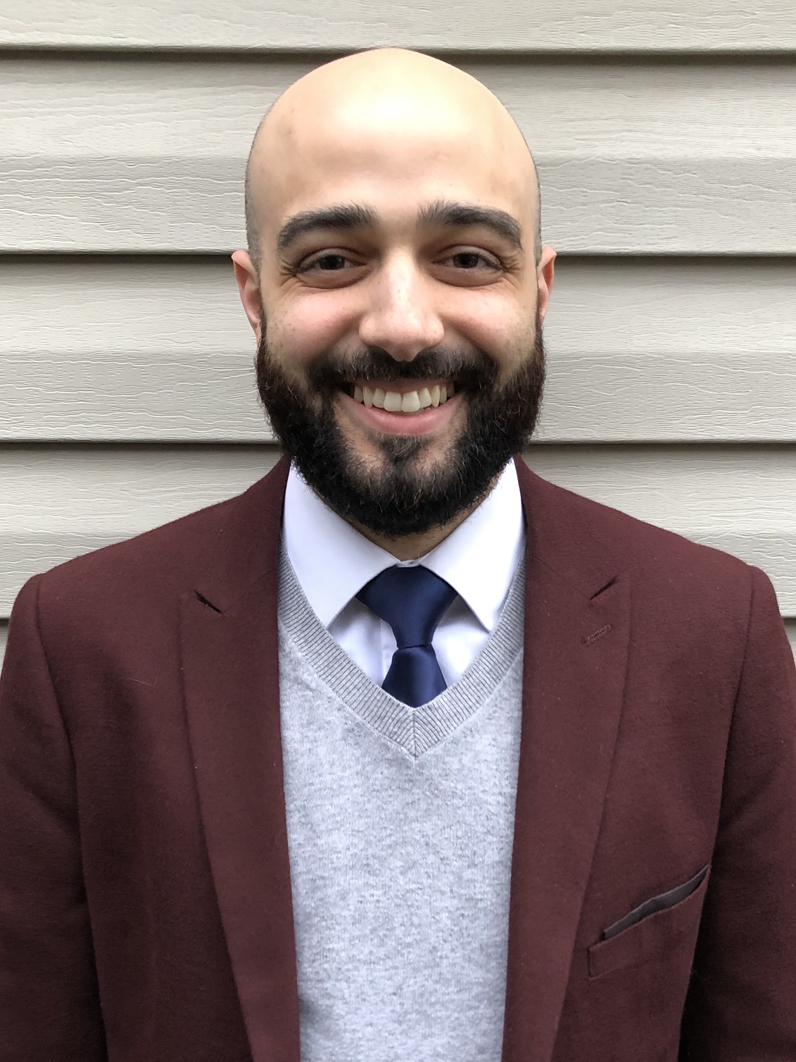 As Director of Campus Life for Inclusion, Dr. Deeb will work closely with offices across the University on inclusion and diversity-based programming for students, staff and faculty. He will engage in advising and training campus and community leaders on issues of diversity, inclusion, equity and cultural competency.
Additionally, Dr. Deeb will lead the development and implementation of programs to enhance students' learning of social justice and cultural competence. He will work with units within the Division of Student Affairs and the academic colleges to plan and implement initiatives to create a welcoming and inclusive environment that supports student learning and growth. He will also serve as a liaison between diverse student populations and the immediate and external community.
His additional responsibilities will include collaborating with the Center for International Education to increase global awareness at Millikin and creating a mentoring program for diverse student populations.
"My primary goal in this position is to serve as a primary resource for students, faculty and staff who wish to engage more with diversity, equity and inclusion. I hope to aid in the promotion of a campus climate that ensures every person feels welcomed, included and respected," Dr. Deeb said. "In today's racial climate (as well as that of other identities), it is evident that people wish to see change and I hope to be someone others can turn to when they have questions about how to better understand the world around them and play a role in effecting change."
Dr. Deeb added, "One of the things I'm most looking forward to in this role is simply being available for students to answer their questions, but also learn from them. Students have as much to teach us as faculty and staff as we have to teach them, so I am excited to listen to their passions and help them find productive and effective ways of expressing themselves, especially when it relates to social justice, diversity, equity and inclusion."
Dr. Deeb most recently served as the director of multicultural student engagement at Concordia University in Portland, Ore. While at Concordia University, Dr. Deeb was responsible for leading efforts on giving proper attention to topics related to diversity, equity and inclusion. While serving in this role, he took initiative to develop the mission, vision, values and objectives for the Office of Multicultural Services, designed to align equity specific learning and growth with the overall institutional mission.
Millikin President Dr. Patrick E. White noted, "Millikin's commitment to inclusion, equality and diversity remains the responsibility of everyone on campus. With the appointment of Dr. Deeb, we will be better able to coordinate our efforts to achieve inclusive excellence in all aspects of campus life. His experience and knowledge will bring much to the ongoing work of learning and teaching at Millikin we all share."
Dr. Deeb has taken a unique path on his journey to Millikin University. He began his college career at Bradley University where he earned a Bachelor of Science in Sport Communication (May 2013). He went on to earn a Master of Science in Sport Management from Western Illinois University (May 2016). It was at this time that he began to explore sociocultural issues in sport and recognized the potential to utilize sport as a means to better understand the world around him. This prompted him to attend the University of Tennessee, Knoxville where he earned a Ph.D. in Kinesiology and Sport Studies with a specialization in Socio-Cultural Studies in Sport (August 2019).
"Student Affairs is enthusiastic about Dr. Deeb's arrival," said Raphaella Prange, vice president for student affairs at Millikin. "With diversity, access and inclusion being even more important in the wake of the pandemic and national dialogue on race, we are eager to support Dr. Deeb's advocacy of our students and the education and expertise he will bring regarding anti-racism, power, privilege and equity to the campus as a whole."
Over the course of his academic and professional career, Dr. Deeb has taken a measured approach to address issues of access, power, privilege, diversity, equity and inclusion through various means. He is a passionate advocate for social justice and equity, which drives him to explore solutions to various forms of social inequality.
"I felt drawn to Millikin for various reasons. I was born and raised in Peoria so coming to Decatur felt like a good way of coming back home to the Midwest after several years away," Dr. Deeb said. "I also appreciate the Performance Learning model Millikin employs and the potential for more meaningful interactions with students on a campus this size. I've spent time on a large campus at a public university, so I know how easy it is to feel like just another nameless, faceless student. But at Millikin I see a great opportunity to engage with students, recognize them as individuals, and affirm their importance to the university, because nothing is possible without them."
Millikin University is a private, comprehensive university with a diverse student population of approximately 2,000 undergraduate and graduate students. A Millikin education features Performance Learning, a unique learning approach offered only at Millikin that gives students the chance to build the confidence and skills to succeed before and after graduation. Millikin offers more than 50 majors in the College of Fine Arts, College of Arts and Sciences, College of Professional Studies and Tabor School of Business, and is located on a 75-acre residential campus in Decatur, Ill. Last year, 99.4 percent of Millikin graduates gained employment or continued their education within six months of graduation.