Ranking identifies the best colleges for employment in each state
Millikin University has been named the top college in Illinois for helping students land a job after graduation according to Zippia, a career advice website dedicated to helping recent college graduates with their career choices.
Zippia identified the best colleges for employment in each state by using the Integrated Postsecondary Education Data System (IPEDS).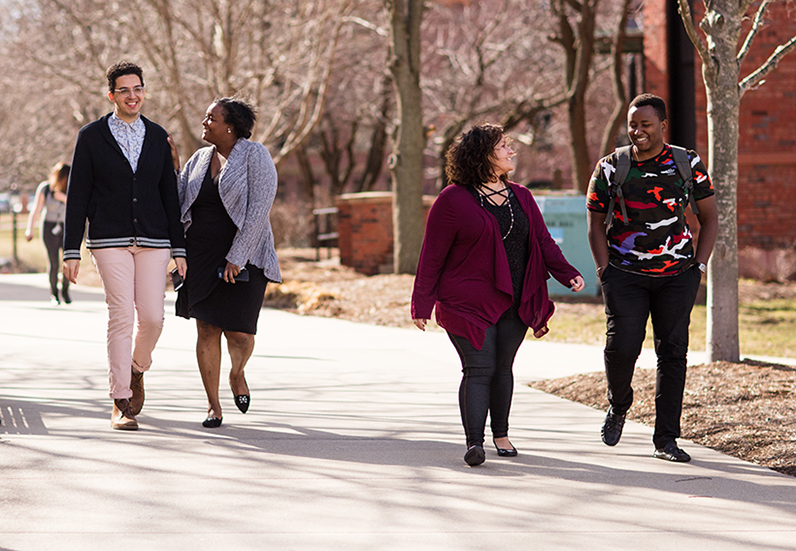 "It's becoming more and more important for college graduates to prepare for a competitive workforce," Zippia writes. "This means picking the right major, having great internship and work experiences, but most of all, choosing the right college to attend in the first place. We looked at the ratings themselves and ranked each state's top school according to their rating."
Zippia looked at the employment levels for all college graduates a decade after students had earned their degrees and identified the school in each state with the highest placement rate.
"Millikin's rating by Zippia as number one in the state of Illinois when it comes to graduates getting a job is not a surprise to those of us who see the annual data showing that virtually all of our new alums each year are working or in graduate school shortly after graduation," said Millikin Provost Dr. Jeff Aper. "The first commitment in our mission statement is to prepare students for professional success. The data we gather annually attest to our success in meeting that commitment and the recognition by Zippia is further confirmation of how the hard work of faculty, students and staff at Millikin pay off in very concrete ways for our graduates."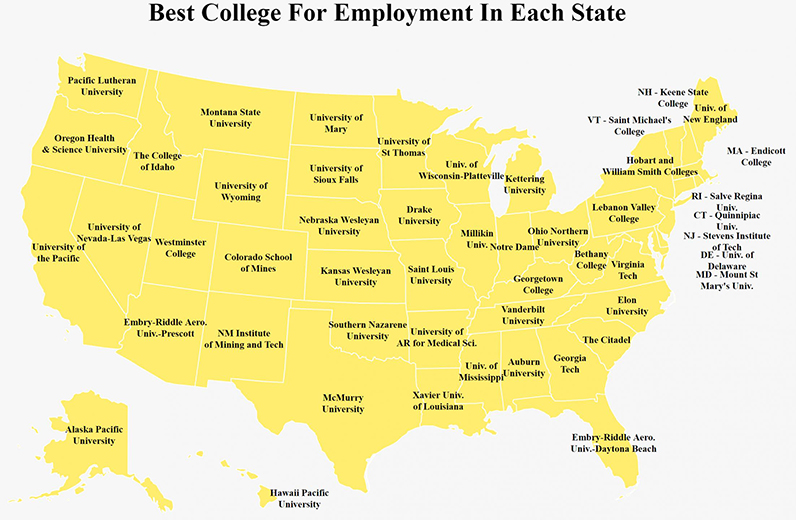 Image courtesy of Zippia
Millikin University's Center for Academic & Professional Performance supports students in all aspects of career development and helps them to create a personalized experience that prepares them not only for that first job after graduation, but also to navigate career transitions throughout their lives.
"At Millikin we believe that planning for a life after graduation begins day one of the college experience, and that includes learning to own your career," said Pam Folger, director for Professional Performance at Millikin. "Students gain an understanding that it is their life, their journey, and they are in the driver's seat. This includes seeking out and engaging in career-building experiences, such as Performance Learning, through the curricular and co-curricular early on. These career-building experiences give our students the confidence to pursue their dreams, and the confidence to succeed."
Folger notes, "One of the reasons our students are career ready is because of the strong connections to faculty and staff. There is a supportive environment that challenges students to aspire to excellence and to reach for their dreams."
In terms of advice for job seekers, Folger says social capital is one of the most important assets in the job search.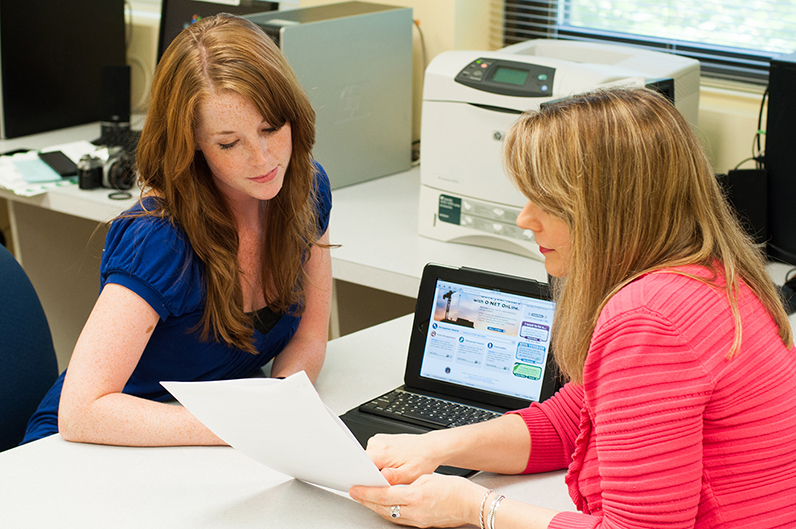 "Build your network, in person and online, and utilize it to network your way to a job," said Folger. "Reach out to your network for informational interviews to learn more about what they do. A genuine curiosity in another's career will often lead you to expand your knowledge about career paths that may be a good fit for you. LinkedIn is an invaluable resource, so be sure to take the time to craft a well-thought out profile that fully markets your strengths and aspirations. Also, ensure that your online identity aligns with who you are, and who you want to be, as a professional."
Last year, 99.2 percent of Millikin graduates gained employment or continued their education within six months of graduation.
Millikin University is a private, comprehensive university with a diverse student population of approximately 2,000 undergraduate and graduate students. A Millikin education features Performance Learning, a unique learning approach offered only at Millikin that gives students the chance to build the confidence and skills to succeed before and after graduation. Millikin offers more than 50 majors in the College of Fine Arts, College of Arts and Sciences, College of Professional Studies and Tabor School of Business, and is located on a 75-acre residential campus in Decatur, Ill.