Millikin named Top 10 Musical Theatre School by College Magazine
Millikin University's Musical Theatre program has once again been recognized as one of the best in the country in a recent ranking published by College Magazine on Oct. 28.
The ranking lists Millikin University as the No. 7 best institution in the country to earn a Bachelor of Fine Arts (BFA) in Musical Theatre. According to College Magazine, "These 10 schools know how to shine a spotlight. With recent grads stepping right into the limelight, Tony-winning alums, niche program sizes and quirks galore, these musical theatre programs stand out from the rest."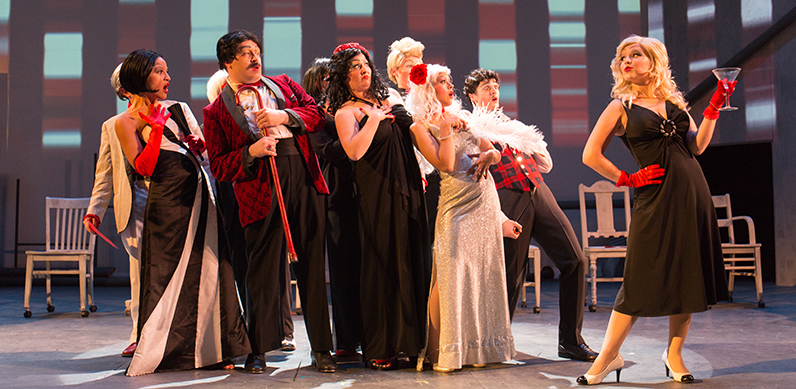 The College Magazine profile of Millikin shares details on several successful alumni including Jodi Benson who received her BFA in musical theatre from Millikin University in 1983. More recently, 2013 graduate Jack O'Brien starred in the first U.S. national tour of "Ghost: The Musical" only one year after completing his BFA.
Michaela Williams, a sophomore musical theatre major from Asbury, Iowa, says, "Our program consists of a wide variety of people from very diverse backgrounds. Everyone has unique talents and strengths that help each other learn and grow. Since we're a small school, we have access to individual attention."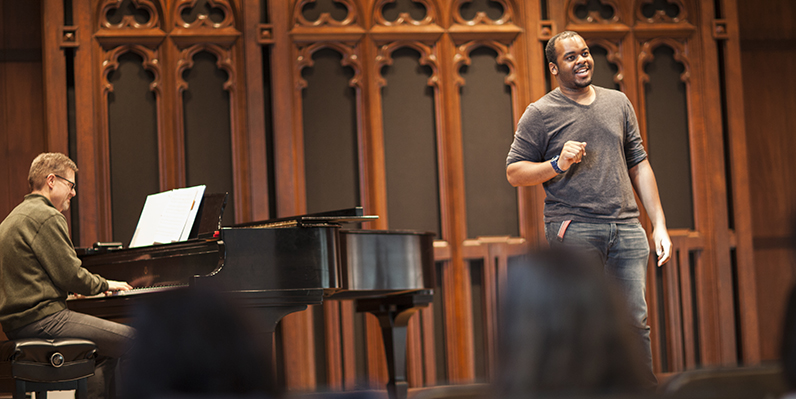 The profile also shares details on Millikin's Pipe Dreams Studio Theatre, a student-run theatre business that offers a full season of plays and musicals each year.
In August 2016, Millikin's Department of Theatre and Dance within the College of Fine Arts was renamed the School of Theatre and Dance. The name change not only highlights the national reputation of Theatre and Dance at Millikin but also asserts a new structure which will facilitate the continuing growth of the School of Theatre and Dance as it expands in terms of students, faculty, curriculum and degree programs.
"I am excited and proud to have the opportunity to lead an exceptional and committed faculty and staff in the School of Theatre and Dance into the future," said Mary Black, director of the School of Theatre and Dance. "Over the coming years, I hope to see the new School of Theatre and Dance grow strategically, diversify both our population and our curriculum, and build upon the excellence in theatre and dance education for which we have become known."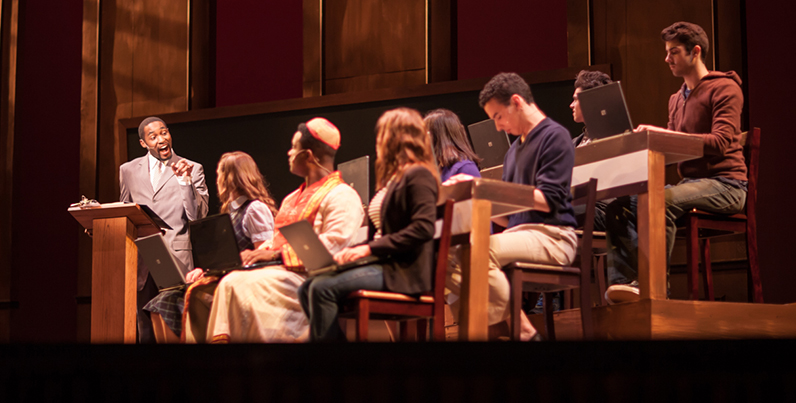 Millikin Theatre and Dance produces numerous performances in venues on and off-campus, including musicals, plays, operas, children's theatre and dance concerts.
Millikin's School of Theatre and Dance is a nationally-recognized program, offering conservatory style training rooted in a liberal arts education. The School of Theatre and Dance's approach to education offers students valuable insight and hands-on experiences that will prepare them for professional success. Nationwide, Millikin's respected theatre alumni are routinely hired for projects in television, film and live theatre, including top Broadway shows. For more information, visit millikin.edu/theatre.