Millikin recognized for Performance Learning approach and educational value
Millikin University is one of the 158 best colleges in the Midwest according to The Princeton Review. The education services company lists Millikin University in the Best in the Midwest section of its "2021 Best Colleges: Region by Region" website feature that was posted on Aug. 18 at princetonreview.com/bestMWcolleges.
The website feature salutes a total of 655 colleges that The Princeton Review recommends over five regions: the Northeast, Southeast, Midwest, West and International. The colleges that made the "Best in the Midwest" list are located in 12 Midwestern states: Iowa, Illinois, Indiana, Kansas, Michigan, Minnesota, Missouri, Nebraska, North Dakota, Ohio, South Dakota and Wisconsin. The schools in each region are listed in alphabetical order by school name and not ranked.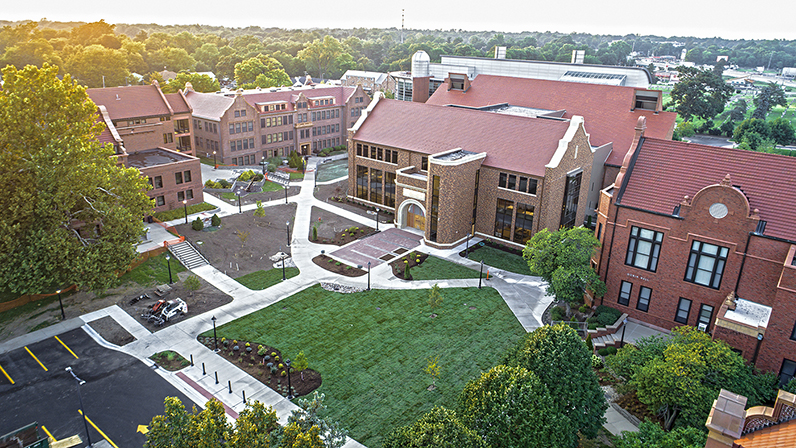 "This is always wonderful news to receive because it speaks so highly of the work faculty and staff do to provide the very best learning experience possible for our students," said Millikin President Dr. Jim M. Reynolds. "We continue to use positive rankings like the one in The Princeton Review as a marker for the success of our curriculum, our dedication to Performance Learning and our community of caring that is so vital to students today. Millikin University is a special place and rankings like this reinforce that to us all."
The Princeton Review editors made their selections based on data the company collected from its survey of administrators at several hundred colleges in each region, as well as its staff visits to schools over the years, and the perspectives of college counselors and advisers whose opinions the company solicits.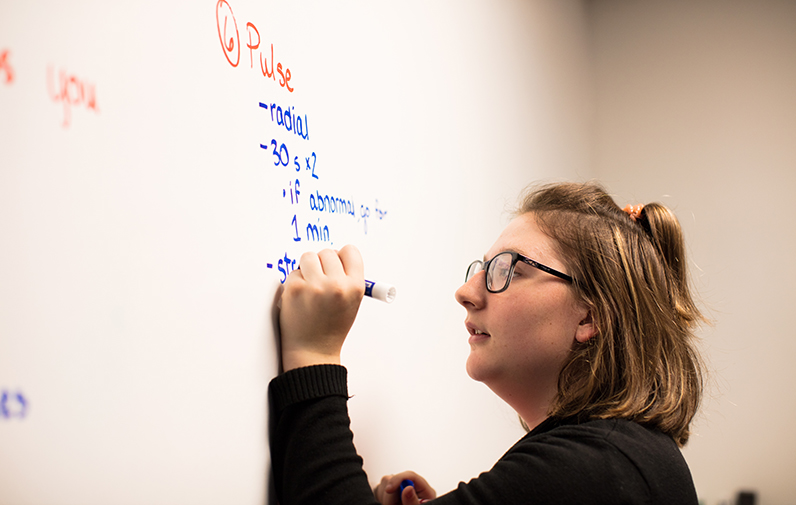 "We chose Millikin University and the other outstanding institutions on this list primarily for their academics," said Robert Franek, The Princeton Review's editor-in-chief. "We also consider what students enrolled at the schools reported to us on our student survey about their campus experiences."
The Princeton Review survey asks students to rate their colleges on dozens of issues and to answer questions about themselves, their fellow students and their campus life. Comments from surveyed students are quoted in the school profiles on The Princeton Review website.
"Again this year The Princeton Review has recognized Millikin University among the best institutions in the Midwest and in the country as a whole. It is always gratifying to be recognized in this way by a critical third party, but The Princeton Review assessment is especially noteworthy because they ask students themselves to offer feedback on their institution," said Millikin Provost Dr. Jeffery Aper. "The positive rating means that Millikin is offering experiences and opportunities that students really value, and in the end, the most important thing any university can do is foster talent development and help students meet their educational goals. We're proud of the work our students do in partnership with faculty and staff, and we're proud to see that excellent work recognized by publications like The Princeton Review."
Student Comments about Millikin
"Millikin University is a 'small campus with a big campus vibe' thanks to a department-wide Performance Learning approach that 'gives you firsthand knowledge and experience that is absolutely vital in preparing for your future.' Students can choose from a long list of areas of study, including 'excellent music and business programs' along with beloved nursing, theatre and education departments. After doing so, they'll put into practice 'every theory (learned) in class' through internships and other field experience. These hands-on opportunities 'allow students to decide quickly if the major they are in is the right fit for them.'"
Additional student comments said Millikin students are "cultured, diverse and friendly. Individually, they 'come from all walks of life' and hold a 'wide range of personalities, majors and attributes that make them all unique.' Not only does this lead to an 'encouraging environment for learning and creating,' it also makes it 'very easy to (form) meaningful relationships because attendees are extremely open-minded.' As such, the campus is LGBTQ+ friendly and 'Millikin is a safe place to be whoever you really are.'"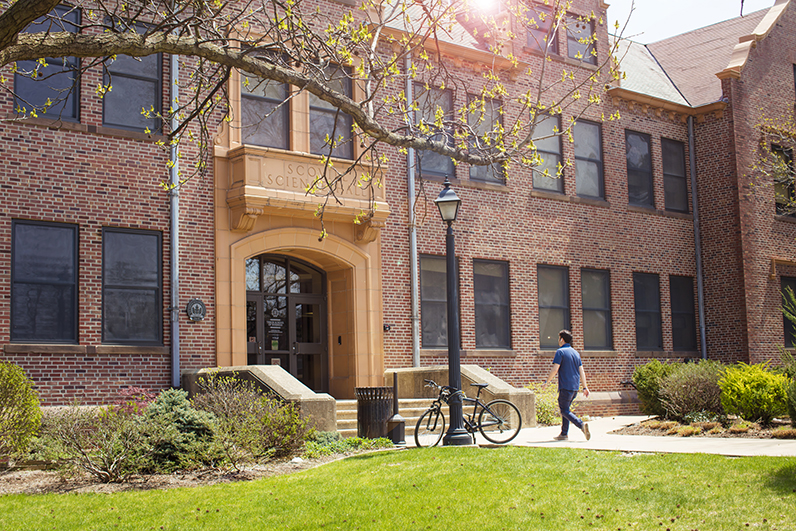 The Princeton Review school profiles include ratings in six categories from "Academics" to "Green." The ratings are scores from 60 to 99 that the company tallies primarily from institutional data though some ratings additionally factor in student survey data. Collectively, the colleges on The Princeton Review's "regional best" lists for 2021 constitute about 23 percent of the nation's 2,800 four-year colleges.
Millikin University
Millikin University is a private, comprehensive university with a diverse student population of approximately 2,000 undergraduate and graduate students. A Millikin education features Performance Learning, a unique learning approach offered only at Millikin that gives students the chance to build the confidence and skills to succeed before and after graduation. Millikin offers more than 50 majors in the College of Fine Arts, College of Arts and Sciences, College of Professional Studies and Tabor School of Business, and is located on a 75-acre residential campus in Decatur, Ill. Last year, 99 percent of Millikin graduates gained employment or continued their education within six months of graduation.