Millikin nationally recognized as one of the best schools in the country for financial aid
Millikin University has been nationally recognized as one of the best schools in the country for financial aid in 2020 by LendEDU, an online platform that helps consumers learn about and compare financial products, including student loans. Millikin University's total financial aid score ranks No. 7 in the country and No. 1 in Illinois.
Each year, LendEDU uses the most up-to-date financial aid data to rank which colleges provide the most financial aid to their students. The colleges and universities included in the ranking self-reported their financial aid data for the 2018-19 academic year.
The overall ranking is based on a total score that incorporated the following three sub-scores: need-based financial aid (60 percent), non-need-based financial aid (34 percent) and financial aid for international students (6 percent).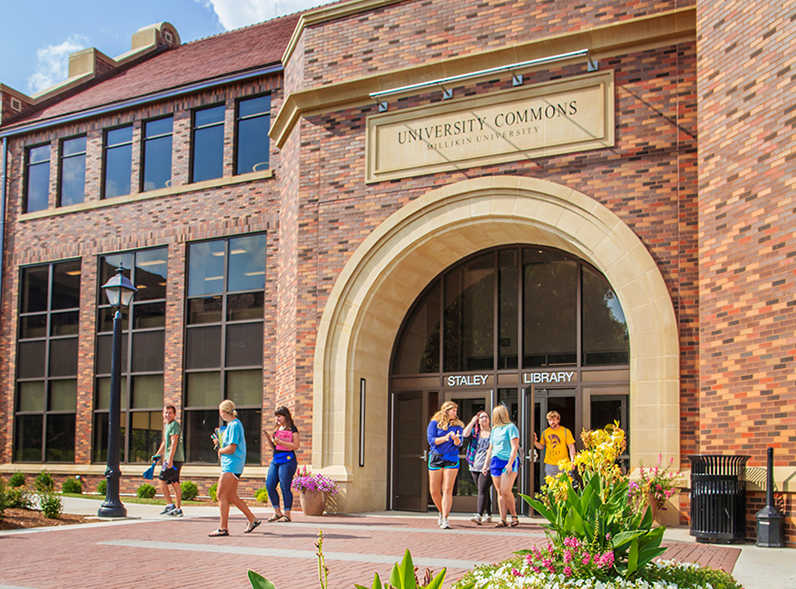 LendEDU analyzed the most recent financial aid data from nearly 500 four-year colleges.
"The cost of college in the United States climbs higher with each passing year, which makes financial aid as valuable as ever," said Michael Brown, director of communications for LendEDU. "Scholarships, grants, work-study programs and federal student loans are all forms of financial aid and are what any student should turn to first when figuring out how to finance their college education."
All data used for the study derives from the Peterson's Undergraduate Financial Aid Database and the National Center for Education Statistics' Integrated Postsecondary Education Data System (IPEDS).
All data reflects the 2018-19 academic year, which is the most recent data available from Peterson's. Both Peterson's data and IPEDS' data derive from surveys administered to and completed by participating colleges and universities.
For the complete ranking and more information, visit lendedu.com/blog/best-colleges-for-financial-aid-in-2020.
Millikin University is committed to working with families to find ways in which to manage the cost of this valuable education, with student financial aid packages that include academic scholarships, loans, government assistance and student employment. The majority of Millikin students—99 percent of them—receive over $39.5 million in student financial aid each year from a variety of sources.
Financial aid at Millikin is awarded on the bases of academic merit, talent and financial need. For more information about Millikin's financial aid essentials, visit millikin.edu/financial-assistance.