Millikin musicians work with virtual composition class
Countless music educators around the world, who are faced with the realities of the COVID-19 pandemic, are finding ways to have meaningful engagement with ensembles that are musically creative.
Recently, local high school students in Decatur, Ill., have been working with award-winning composer and conductor Brian Balmages to create their own compositions based on pieces created by Balmages whose music has been performed throughout the world with commissions ranging from elementary schools to professional orchestras.
For the project, called "A Little Matrix Music," the students recorded themselves playing one of the pieces, and used recordings from other students as well as the iPad app Garage Band, to create unique works of their own. The idea of the project was to create a song using all of the rhythmic, motif and melodic cells.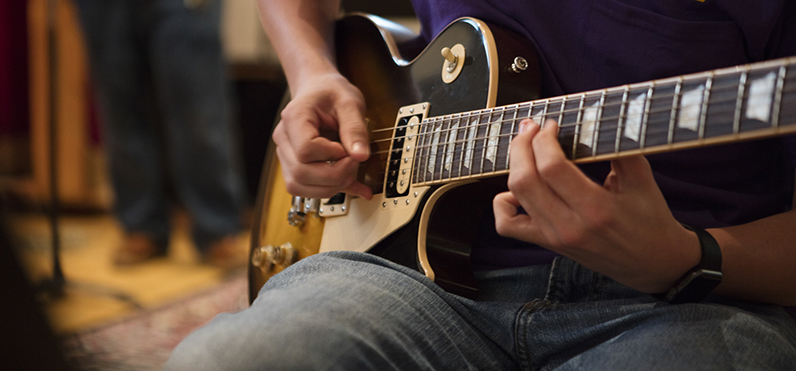 Millikin University music education students also worked with the high school students as a way to gain hands-on teaching experience.
In an interview with the Herald & Review, Max DiPasquale, a senior music education-instrumental major from Belleville, Ill., said, "This is certainly an unusual time, but these elements of virtual learning and dabbling in electronics will be crucial to music education in the years to come. Having experienced this when I'm just about ready to move into teaching, it's valuable that I've had this experience to work with the technological aspects."
The pandemic has opened a new world of collaboration and performance opportunities, whether it's video game music, string tracks for a pop star's album or contributions to a movie trailer. Students are learning a new set of skills to collaborate and create something new.
"Our job was more so to guide and assist the students as opposed to directing them," said Millikin student Ethyan DeLaughter, a senior music education-instrumental major from Decatur. "We would work together with our students to come up with ideas and assist the Sound Team in making their projects by explaining various musical concepts, answering questions they had, showing them and describing the compositions we made, and offering commentary to help refine their own compositions."
As a conductor, Balmages enjoys regular engagements with all-state and region bands and orchestras, as well as university and professional ensembles throughout the world. He says it is becoming more and more normal for musicians to collaborate across the globe.
"Everybody has seen a vast number of groups putting together virtual ensembles: stars on Broadway, elementary and middle school bands and orchestras, and it's certainly enjoyable to watch," said Balmages. "The issue I was having was, it looks great on screen, but these kids are not experiencing a collaborative environment working with each other. They record their part and they're not engaged with each other. This project meant they had to work together."