MBA students present business plans and consulting strategies
For many colleges and universities across the country, courses and programs were switched to distance learning formats this spring because of the COVID-19 pandemic. This change put a slight wrinkle in Millikin University's Daytime MBA Program, but it did not hold students back from virtually completing their goals this summer.
Millikin's Daytime MBA Program is a 12-month program that allows aspiring business professionals to benefit from daytime classes taught in-person in an accelerated format. The program provides a team-based cohort where students work with experienced faculty in a high-tech learning environment.
Facing the challenge of working remotely, the culmination of the Millikin Daytime MBA experience was brought to the forefront this July as students teamed up to design their own business plans, or complete a consulting project for a current business, bringing together the elements of finance, marketing, management, leadership and ethics.
Four Millikin MBA teams presented their final business plans during a Zoom conference call on July 13 where faculty and business professionals evaluated the teams on their business strategies and effectiveness.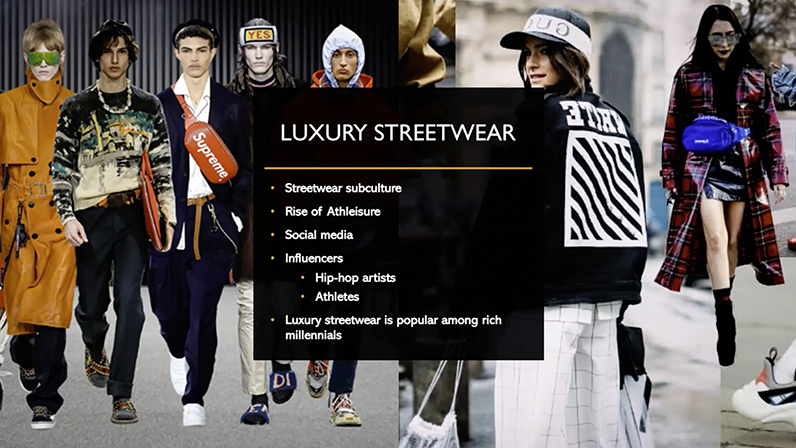 "This is a course where the students have traditionally taken a business idea to a full-blown business plan," said Robert McKinley, adjunct professor for the Millikin MBA Capstone course. "In the last year, we have enhanced this to include outside businesses for consulting and this is the first class to actually work with an existing company. It was a fantastic opportunity for the students."
McKinley added, "Another project was an existing business in which a student has been running it part-time. The idea was to take a successful part-time business and turn it into a successful full-time business, develop it for a couple of years and put it on the market to see what the value would be to sell it. It was an interesting collection of projects."
Student Mehrangez Rahmatova opened things with a business plan presentation for her company "IN" Design, a luxury apparel company for customers who collect and wear clothing as artwork. The company produces custom style clothing that is specified by the customer. The company serves as a high-quality luxury fashion brand, providing customers with top quality products and custom made items ranging from leather to denim, ready to wear, shoes and accessories.
"The company's vision is to design unique clothing that communicates an artistic statement," said Rahmatova. "We want pride to be taken that the clothes you are wearing are made by us."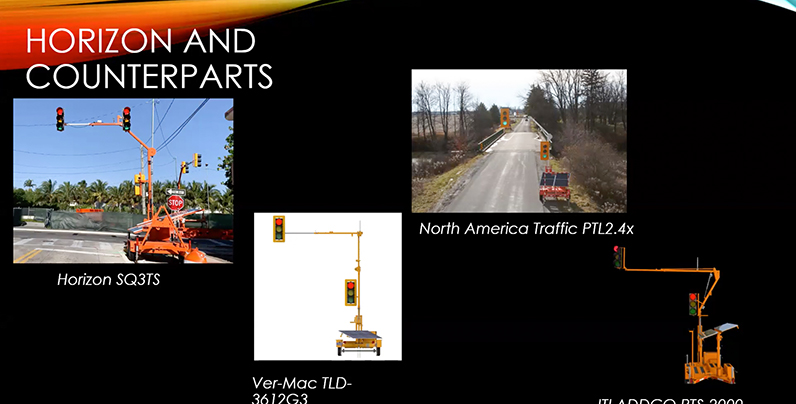 Students Evan Betz, Jordan Comish, Alex Krahulec and Saria Lappin presented as a consulting team for the business Horizon Signal Technologies based out of Reading, Pa. Horizon Signal believes they are the perceived industry leader in the Portable Traffic Signal market. The team's goal was to show Horizon whether their belief that they are the industry leader is true, providing convincing evidence in either direction. The team offered a slate of suggestions designed to help the company further improve its position and highlight opportunities for growth.
"Horizon's competition focuses on convenience in their products and Horizon is more about safety and long-lasting products," said Jordan Comish.
In terms of recommendations, Saria Lappin said, "We recommend that Horizon capitalizes on approved products by increasing sales efforts in approved states as well as exploring new features in technology. We also recommend for Horizon to better structure their research and development department. In terms of technology, customer satisfaction, product reliability, legal and government approval they are an industry leader."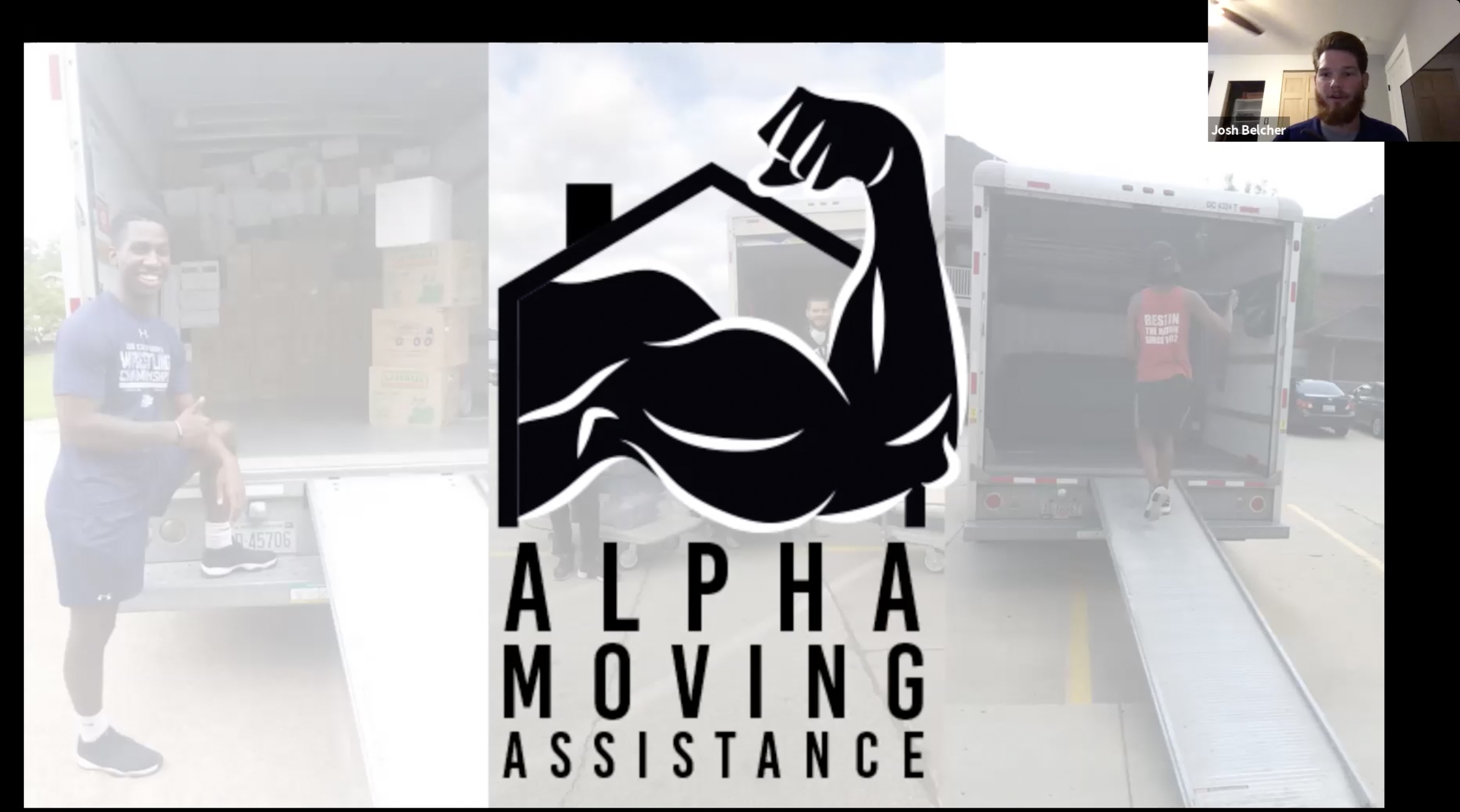 Josh Belcher and Sophia Schwalbach developed a business plan for the company Alpha Moving Assistance, a moving labor service. The company partners with student-athletes to provide customers with the muscle and moving labor that they need to complete their move. The team laid out a plan for expansion with available options and ways to increase sales volume. Belcher has served as owner and operator for the company over the last few years and Schwalbach worked with Belcher as a consultant.
"For this project, Josh (Belcher) and I framed it as taking Alpha Moving Assistance to the next level," said Schwalbach. "There are two main objectives for this plan: to increase the job volume and awareness in Macon County, and expansion."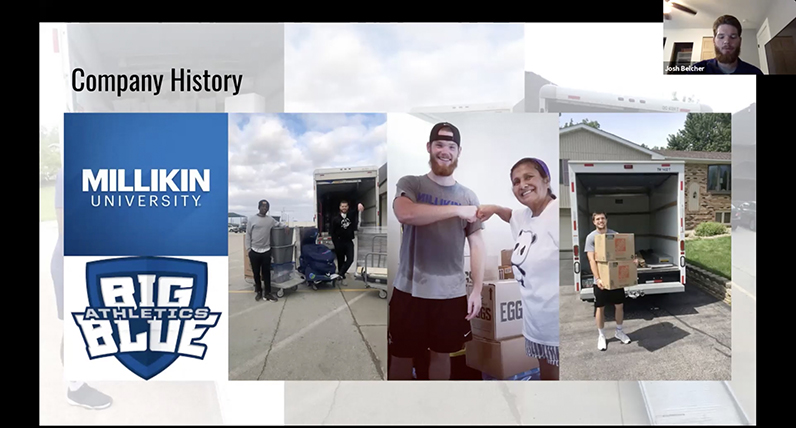 Belcher noted, "We hope to enter into new markets such as Peoria (Ill.) and the Chicagoland area. We know that Alpha is moving in the right direction and will soon be able to offer opportunities across the region."
Students Ryan Dobey, Dylan Lafond, Jack Morgan and Tim Robertson made the final presentation of the day with a look at their business Eco Depot, a zero-waste store that sells package-free, sustainable, eco-friendly food, as well as products that will fight against the damage done by single-use plastics. The company's mission is to sell a product that is local and fresh while also spreading awareness of the zero-waste lifestyle through its website, community relations and partnerships with other businesses that share the same passion.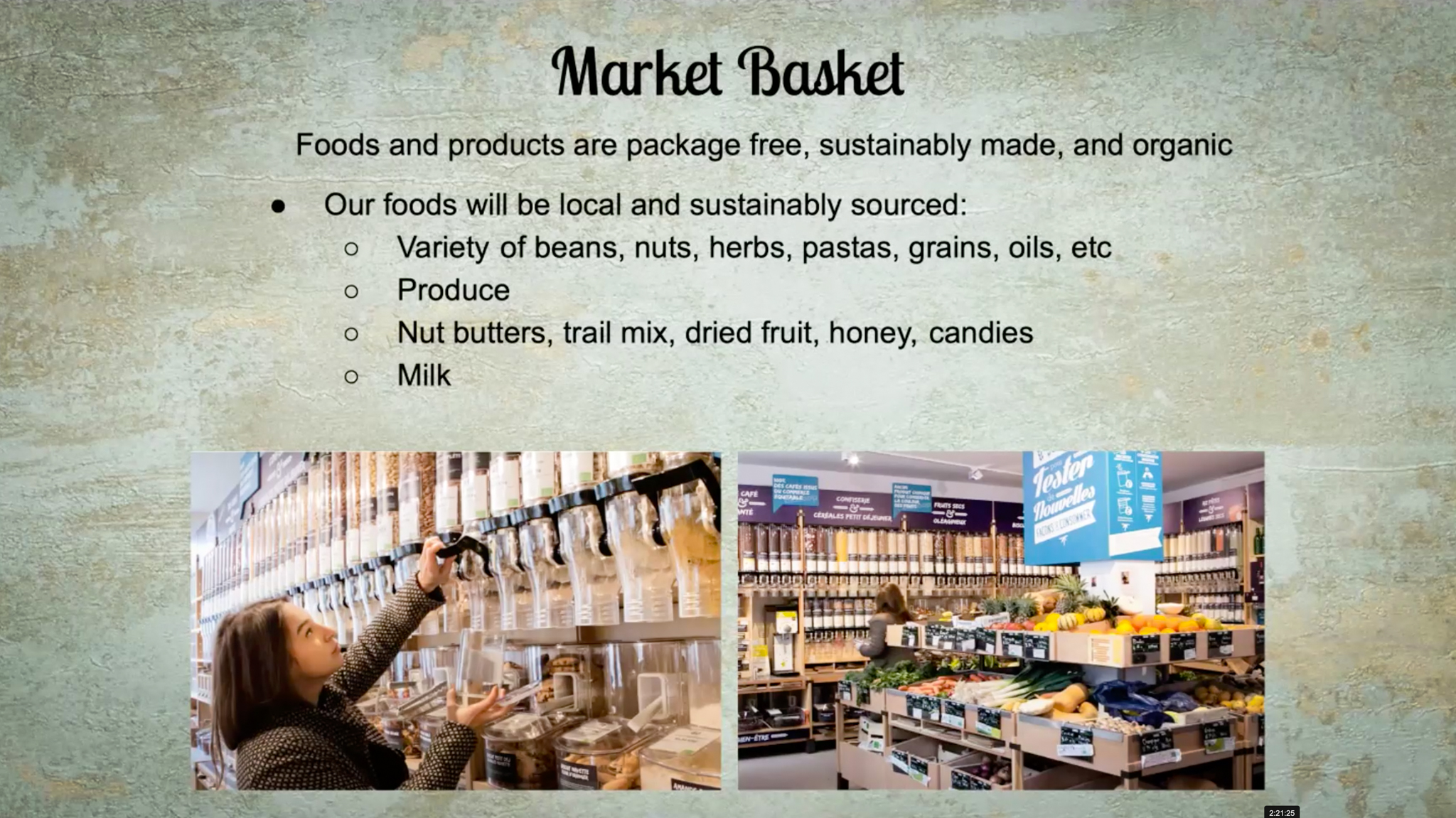 "What if I told you that the average American produces 1,700 pounds of garbage each year? What if I told you that half of that waste ends up in oceans and landfills as litter that is never reused or decomposed?" said Dylan Lafond. "In addition to selling goods to our customers, we will be a source of information for the zero-waste movement."
Eco Depot's unique shopping experience includes a four-step process where customers begin by weighing a reusable container; fill the container with goods; record the product number and continue to the check-out counter.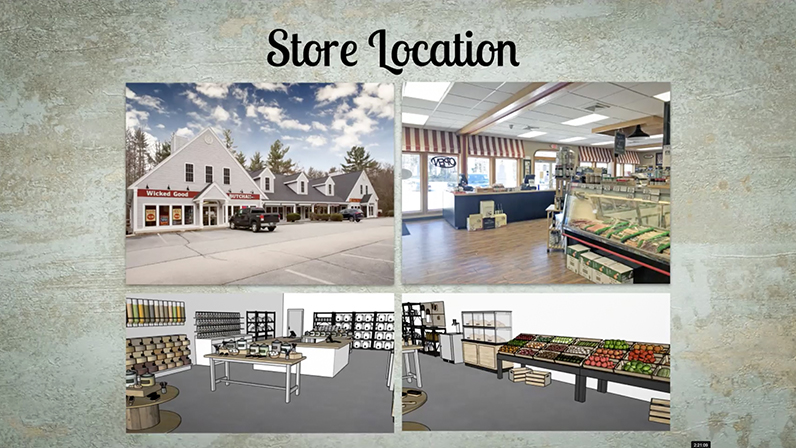 Lafond added, "The idea is to completely eliminate waste from your life. Our foods will be local and sustainably sourced, and our products will be eco-friendly."
Millikin University's MBA program is designed for students and professionals who want to take the next step in their academic and professional careers. Experiences such as the capstone presentations help students learn how to connect theory with practice to strengthen their overall understanding of the business landscape. Students also understand what it means to be socially accountable — to oneself, business stakeholders and the public — and to understand the kind of impact they can have on all aspects of society.