Millikin maintains its founder's traditions
Millikin University has operated under the philosophy of providing an education that combines theory with practice through a unique experience called Performance Learning. Through immersive experiences such as internships, co-teaching, running a business, presenting research to experts, and performing in front of audiences, Millikin students find new ways to live out their learning and reap the rewards of their hard work.
In a recent interview with the Associated Colleges of Illinois (ACI), Millikin President Dr. Patrick E. White weighed in on Millikin's performance-ready education model.
"Performance Learning is a relatively new term at Millikin," said Dr. White. "But the idea of learning through doing and demonstrating knowledge and experience by practice and performance in the real world has been part of our tradition forever. We want our students to demonstrate they know and also that they can do."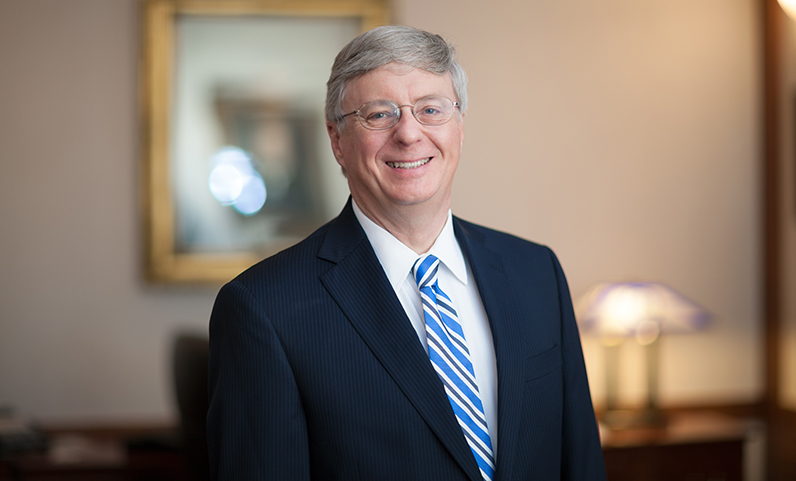 Dr. White added, "We try very early on in a student's life at Millikin to help students gain confidence and power by collaborating with external stakeholders – in other words, people outside the university who will support their learning, provide another audience, and join in the education of Millikin students. Through Performance Learning, students not only gain experience, they reshape their self-perception and become more active in their learning, more directed, intentional and confident."
Dr. White became Millikin University's 15th president in October 2013 after serving as interim president, a position he began in July 2013. Prior to working at Millikin, Dr. White served seven years as the 15th president of Wabash College in Crawfordsville, Ind.
"I had known about Millikin all my life. Friends from high school had gone to school here. People I knew from Wabash had worked here," said Dr. White. "So, I knew a number of people who had experience at Millikin, and I always had high regard for Millikin."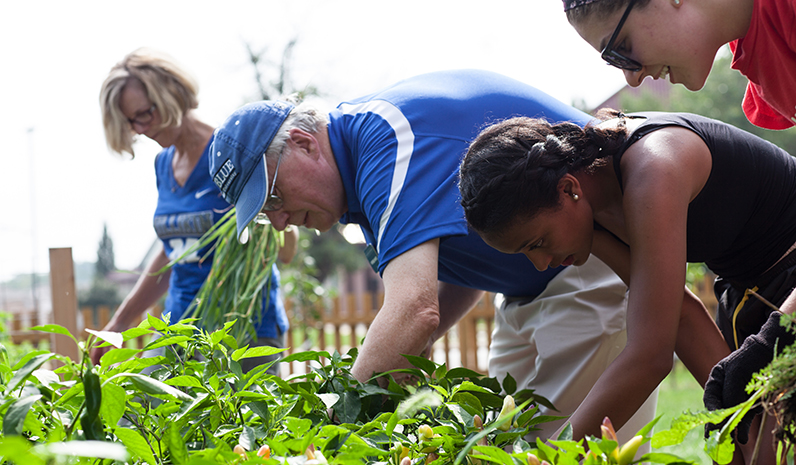 Student-run business ventures are among the many Performance Learning opportunities at Millikin University. The ventures are coordinated through the Center for Entrepreneurship in Millikin's Tabor School of Business. The ventures include the Blue Connection Art Gallery; First Step Records, a student-operated record label and publishing company; Carriage House Press, a fine art printing press; Blue Satellite Press, which prints high-quality letterpress poetry broadsides; Bronze Man Books, a student-run book publisher; and Pipe Dreams Studio Theatre, a student-run theatre company.
A significant amount of students major in the arts, including musical theatre, music performance – vocal and instrumental, and music education. Millikin also maintains a strong nursing program, including two master's degree programs, and business programs, including a graduate program leading to an MBA. Millikin is also well-known for academic programs in the physical sciences, with many students seeking graduate degrees after graduation.
In addition to Millikin's Performance Learning curriculum, many physical changes are happening across campus, including the construction of the new University Commons. With expectations of opening fall 2017, the University Commons at Millikin University will be the new front door to campus. The building will blend together the Staley Library and student center functions into one central location, reconfiguring the existing library and infusing access throughout the 87,000 square foot building. With input from the entire campus community, the University Commons was designed for campus and community-wide events.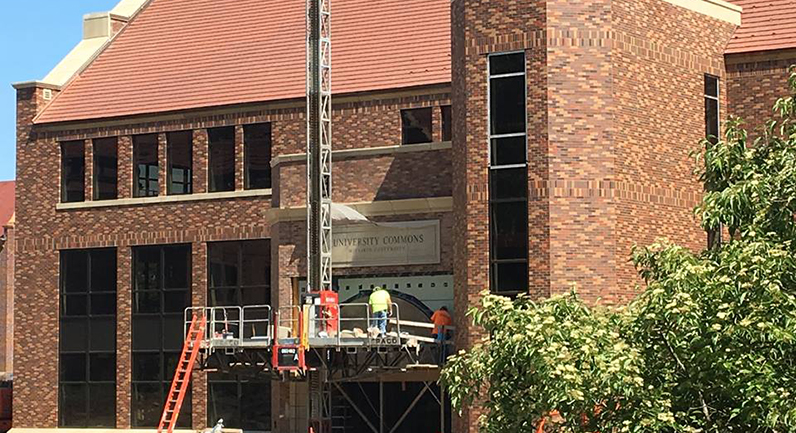 "It's right in the middle of the campus, and it will be our new main center of life–our main street, our commons, including classrooms, a library, banquet hall and dining hall," said Dr. White. "It'll be an amazing building. We thought about ways in which we could bring a true center to the campus, bringing together the intellectual and academic side of things with the student development offices, as we emphasize Performance Learning inside and outside the classroom."
Dr. White added, "Our next big project after the University Commons will be a new Center for Theatre and Dance. We have a world-class musical theatre program, ranked in the top 10 in the U.S., but we need world-class facilities."
Millikin University is one of 24 members of the Associated Colleges of Illinois. ACI works with business and community leaders to help low-income, minority, and first-generation students persist and succeed in college and to increase the effectiveness and efficiency of independent higher education.
"There are so many wonderful things going on at Millikin," said Dr. White. "One of the things that keeps me going is talking to our students and discovering how actively they're engaged in shaping their own futures. We recently had 16 presidential scholars, students with full tuition scholarships, at our home for dinner. They're fired up, they're excited, they're going to do wonderful things. These exceptional students share with all Millikin students a confidence and forward-looking vision that comes from Performance Learning and are emblematic of the amazing impact that Millikin has on the world."
Click here to read the full article.