"I am always interested in people … their stories and journeys."
In 1995, Paul Branton graduated from Millikin University earning a Bachelor of Fine Arts in Commercial Art, 26 years later, he has returned to campus to show the community his artistic work as part of Millikin's Black History Month celebration.
The moment he stepped back on campus, Branton says he thought back to his senior year when artist Preston Jackson presented his work at Millikin's Perkinson Gallery. "Preston Jackson did a show in the space, who is an artist I admire, and now I see myself years later in the same atmosphere he was at that time … I'm excited, I'm proud," he said.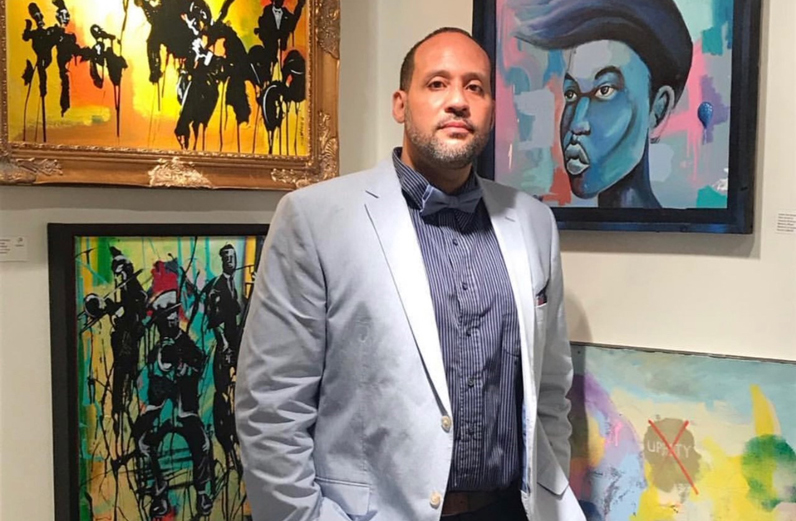 Branton has spent most of his life on Chicago's south side. He considers himself more of a "figurative" worker creating artwork that explores his view of life in the inner city with pieces that are gestural, poetic and often physical.
"I'm inspired by two things … one is people in the community around me … I am always interested in people, not only physically in how they look, but their stories and journeys," Branton said. "I am also deeply interested in the journey of Black Americans since their transition here."
Branton's exhibit at Millikin University, titled "Southside Color Theories & Half Truths," will run Jan. 25 – March 4. Branton says this particular body of work relates to people he grew up with–family and friends.
"My art is very personal to me. When people are interested in my art it is like taking a piece of myself with them," Branton said. "Everybody see's something different in art … I can paint a picture and I don't have to talk about it, I'm more interested in what the audience sees and how they interpret it and then I can tell them where I was coming from."
Branton has exhibited his work in many galleries in and around the Chicago region, and his work hangs in private collections across the country. Outside of visual art, Branton is a notable poet and filmmaker.
Each of Branton's pieces that will be showcased at Millikin serve a different purpose. "Each stroke is purposeful, each line, and each one was a direct energy," he says.
As a student, Branton found Millikin University very appealing because of the access he had to the Art Department's facilities, including the Perkinson Gallery. "I had 24/7 access to the building. I spent so many hours in the painting lab, maturing as an artist," he said.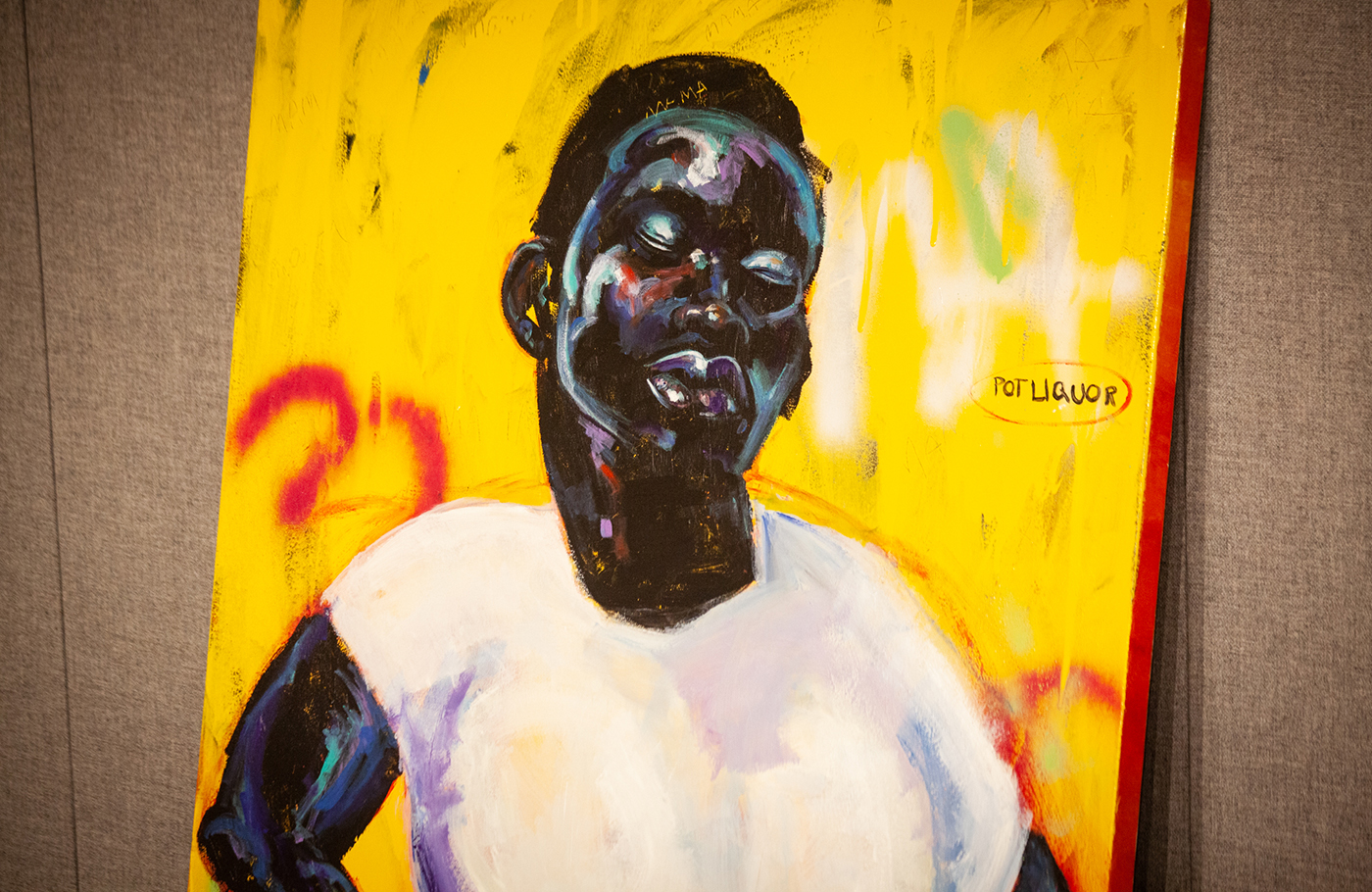 Branton added, "There are so many positive emotions with being back in the building [Perkinson Gallery]. I want to make sure that students at Millikin have the same unique experiences that I had."
In addition to the gallery, Millikin will also host a virtual art exhibit walk-through and lecture featuring Paul Branton on Thursday, Feb. 11 at 4 p.m. The event will be livestreamed on Millikin University's Facebook page.
For more information about this event and Millikin University's Black History Month celebration, please visit millikin.edu/black-history-month-celebration.