"I had an incredible experience and want others like me to have that same experience at Millikin."
Ruben Real del Sarte was only at Millikin University for the fall 2021 semester, but he made the most of his time by experiencing all he could as an international student while also managing a career as a professional race car driver.
As a student from European Business School Paris (France), Ruben came to Decatur (Ill.) through an international exchange program, and he was excited for the opportunity to study in the United States.
"My school suggested Millikin, and when I saw it, I was really motivated to attend my fall semester at such a beautiful university," he said.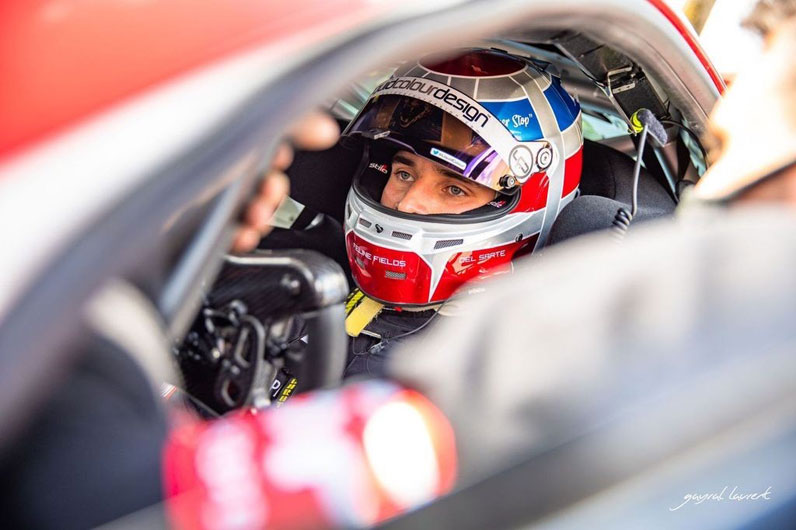 Ruben is an Aston Martin Academy driver, and his career highlights include several podium finishes and championship titles. Having been immersed in the racing world for most of his life, he has become adept at handling the demands of racing and studying, though taking classes internationally was an additional obstacle for Ruben. He remarked that his biggest challenge was keeping up with the work he missed while training and racing, but that he managed to get his work done by studying during his breaks at the track.
Completing assignments and participating in group projects while traveling was not a problem for Ruben, but he said that finding places to give virtual presentations required him to get creative.
"I've done a Zoom presentation in my racing car parked in the pit lane because I couldn't find anywhere else quiet," Ruben recalled.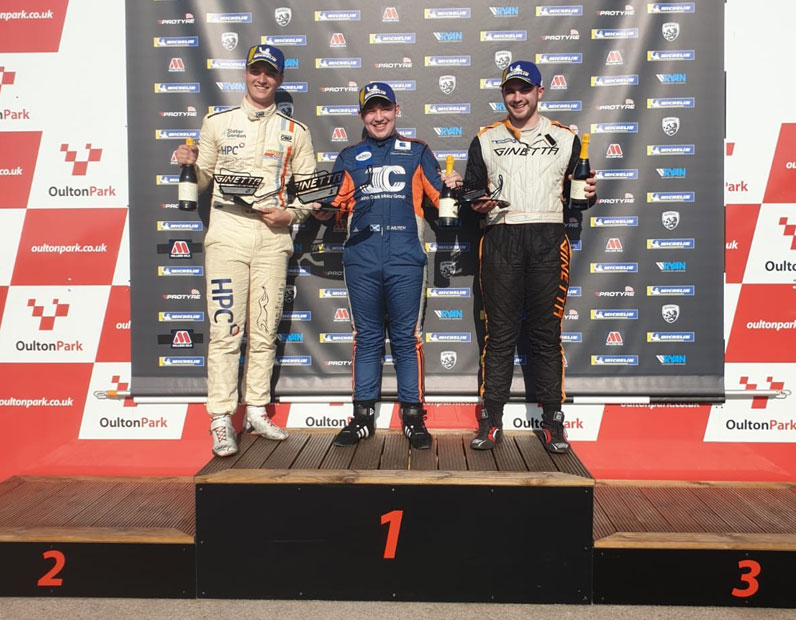 Throughout his semester at Millikin, Ruben studied marketing, which he hopes to achieve a degree in after returning to Paris. He said that Millikin was supportive and accommodating to his unusual schedule.
"The way Millikin helps its students and supports them was great for me. The professors are incredibly helpful and nice, too," he said.
Outside of the classroom, Ruben's schedule differed quite a bit from his fellow students. When he wasn't busy with marketing classes, Ruben spent ample time preparing for his races, working on a simulator to learn everything about each track, such as where to break and when to turn.
"You have to pay attention to all sorts of small details. Every course is totally different and very technical," he said.
In addition to the significant mental preparation required, Ruben also works hard to keep up his physical fitness. "GT Racing is endurance racing, and it is very physical. It may not seem so, but a race is very tough and physical, so you need to be well prepared physically and mentally."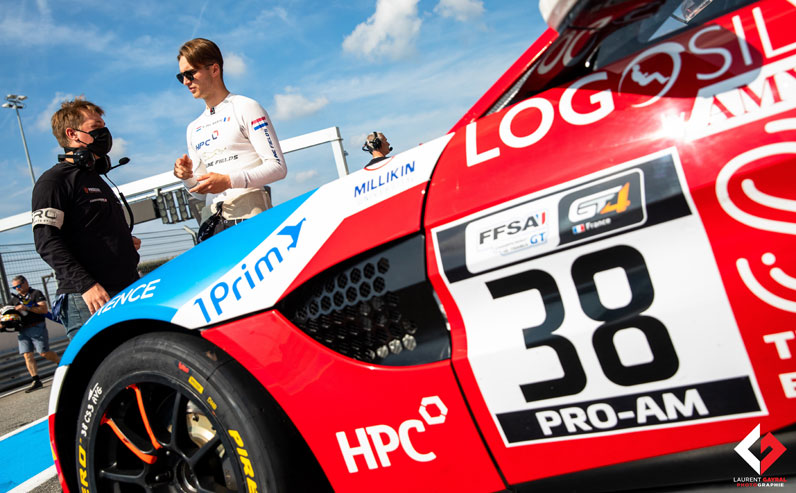 These mental and physical preparations are key to succeeding at Ruben's level of professional racing. "You have to drive every lap of your face consistently. You can't afford to drive just one good lap and then be one second off-pace the next," Ruben explained, mentioning that each lap is measured down to tenths of seconds. Every race where Ruben competes is a high-stakes event, with competitors, sponsors, family, friends and team members watching and racing alongside him.
During his 2021 racing season, Ruben added a new decal to the car he drove during a series of international races. Millikin University's blue logo joined a collection of sponsors adorning the vehicle. He is proud to promote Millikin and described his experiences at the University as incredibly beneficial, and that he hopes to share those experiences with others.
"Returning to Paris to study, I hope to continue racing and to promote Millikin University in the racing world. I had an incredible experience and want others like me to have that same experience at Millikin," Ruben said.