Student-athletes recognized for academic and athletic accomplishments
The Millikin University Athletic Department held its 6th Annual Big Blue Student-Athlete Awards program on May 25.
The COVID-19 pandemic resulted in this year's awards announcement being done virtually recognizing student-athletes for their academic and athletic accomplishments during the 2019-20 season. Several individual and team awards were presented; a male and female honoree were selected in each category.
Triathlon and track senior Morgan Powers (Shelbyville, H.S.) was named the Female Two-Sport Athlete of the Year and sophomore cross country and track runner Ben Kuxmann (Bourbonnais, Bradley-Bourbonnais H.S.) was named the Male Two-Sport Athlete of the Year.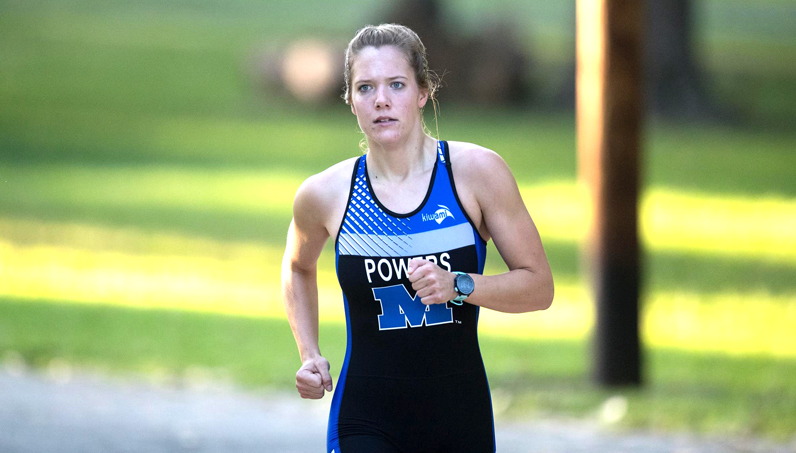 The Newcomer of the Year Award was presented to the most outstanding first-year varsity male and female student-athletes. Freshman women's basketball player Abby Ratsch (Springfield, H.S.) and freshman wrestler Zac Blasioli (Wood River, East Alton H.S.) received the Newcomer of the Year Awards.
The Comeback Award was presented to a student-athlete who has worked diligently to return from an injury. The Female Comeback Award was presented to junior women's soccer player Chloe White (Carbon Hill, Coal City). The Male Comeback Award was given to senior men's soccer player Austin Taylor (Dunlap, H.S.).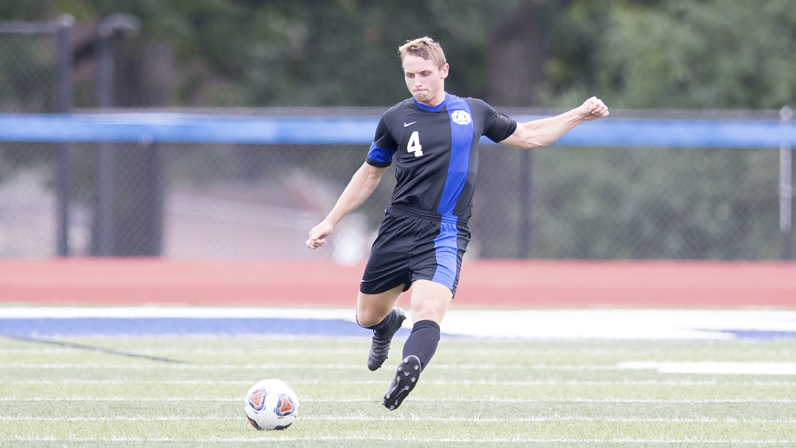 The Leadership Award was presented to a student-athlete that demonstrates the best leadership qualities in all scenarios for their team. The Leadership Award winners were senior softball player Alyssa White (Mokena, Lincoln Way East H.S.) and senior track athlete Dalton Collins (Decatur, Meridian H.S.).
The Academic Athlete of the Year award was presented to the athletes that excelled in the classroom and in their sport. Criteria includes academic achievement, athletic prowess and any other general contribution to the success of their team and Millikin at large. The winners had to have a minimum cumulative grade point average of 3.7 or above. The 2019-20 winners were Morgan Powers and men's golfer Mitch Cremer (Decatur, LSA H.S.).
The Athlete of the Year Award was based on performance, awards and statistics. This year's winners were junior track athlete Mackenzie Dixon (Edwardsville, Mascoutah H.S.) and junior wrestler Bradan Birt (Epworth, Iowa, Western Dubuque H.S.).
The Big Blue women's basketball team's upset win over Illinois Wesleyan and the wrestling team's College Conference of Illinois and Wisconsin Championship received the Best Moment Award.
The Big Blue Team Award was presented to the team that best represents Millikin University and the Athletic Department in its mission, values and overall "Spirit of Big Blue" impact on campus and in the community. The wrestling team and the softball team were named the winners of the Big Blue Award.
The Big Blue wrestling, women's triathlon and women's volleyball teams earned the Most Successful Team Award for 2019-20.