First Gig Rock and Roll Camp to be held July 19-24
A Millikin University youth summer music program is back this summer and ready to welcome a new generation of up-and-coming musicians and performers. The First Gig Rock and Roll Camp will take place in July, giving young musicians the opportunity to immerse themselves in discovering and performing a distinct music genre.
Students interested in rock and roll music have the opportunity to attend the First Gig Rock and Roll Camp. For students from ages 10-17, this program helps participants learn to compose, produce and perform like rock stars. Sessions are offered for bass, drums, guitar and vocals, and students will be instructed by local rock musicians.
Led by Mike Schoneman and Braun Sheets, experienced rock and roll musicians with years of expertise, this long-established program has encouraged more than 50 students to play in rock bands. Previously organized by the Decatur Park District, First Gig Rock and Roll Camp is now part of Millikin's Preparatory Department.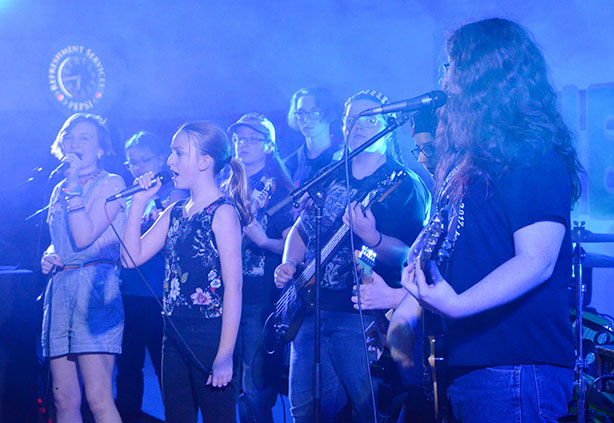 First Gig Rock and Roll Camp will begin Monday, July 19 and conclude with a finale concert at 12 noon on Saturday, July 24. The program runs from 9 a.m. to 5 p.m. on Monday through Friday, and 9 a.m. to 12 noon on Saturday. Musicians will need to supply their own instruments for this program and all instruments will be secured for the program's duration. The cost for attendance is $250.
For more information, please contact FirstGigDecatur@gmail.com or visit millikin.edu/first-gig.