Millikin community comes together to support local food drive
The 18th annual WSOY Community Food Drive was held in Decatur, Ill., on Oct. 4, and Millikin University was once again among the many contributors who helped the Decatur community surpass its goal by raising 1.69 million pounds of food.
Agencies that benefit from the WSOY Community Food Drive will be able to purchase food from the Central Illinois Food Bank for 19 cents a pound. Some of those agencies include the Salvation Army, Catholic Charities, Northeast Community Fund and the Good Samaritan Inn.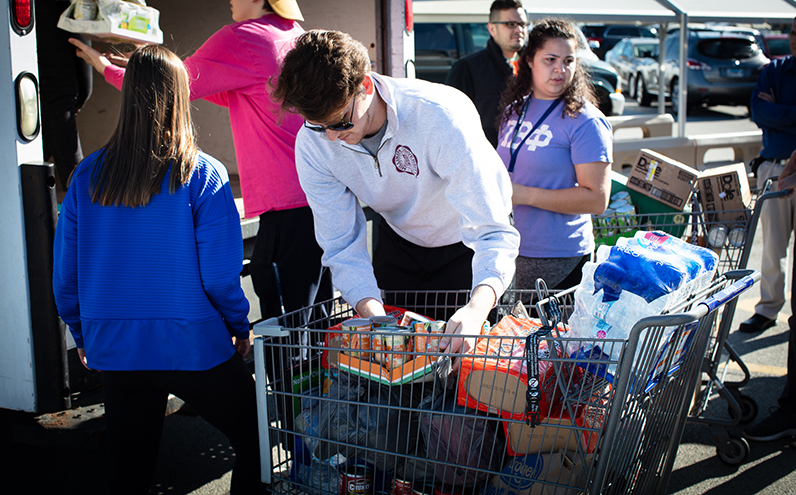 This year, the Millikin University community came together to donate more than 5,650 pounds of food. Millikin President Dr. Patrick E. White and several student leaders delivered the food donations on the morning of the food drive on Oct. 4.
Each year, Millikin University's Athletics Department adopts the community food drive as a special focus for service. Millikin student-athletes came together to do their part in supporting the food drive by gathering on the evening of Oct. 3 outside Frank M. Lindsay Field with their non-perishable items in hand.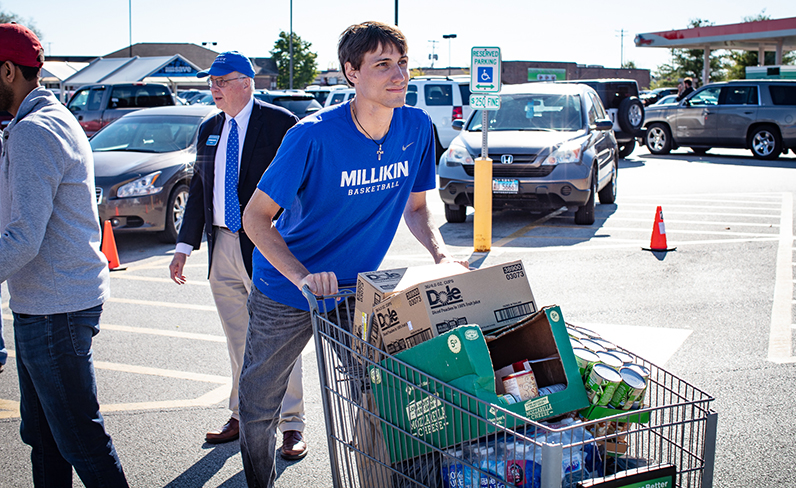 The Student Athlete Advisory Council (SAAC) works to encourage the athletes to engage and serve Millikin and the surrounding community. The organization challenged all Millikin student-athletes to donate at least one food item to the drive. Their efforts resulted in almost 1,000 pounds of food.
Korbin Farmer, a senior philosophy major from Columbia, Ill., men's basketball captain and president of SAAC, loved the opportunity for all Millikin teams to come together.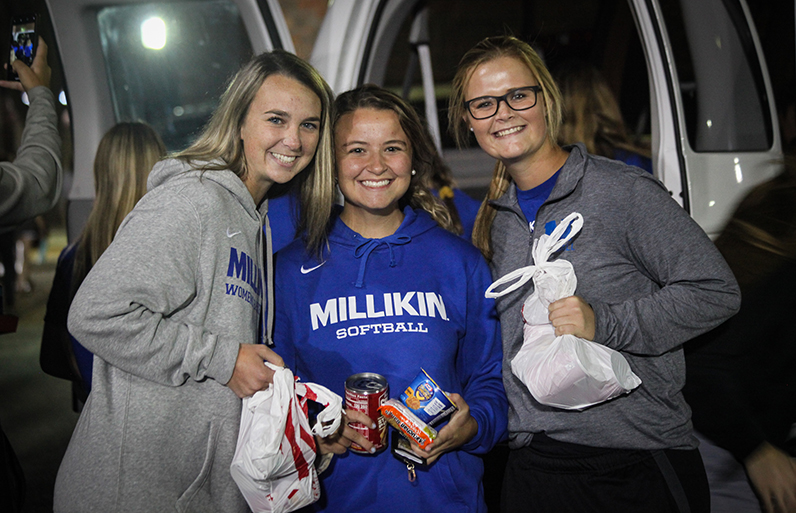 "We love the chance to have all the teams gather to help support this cause," said Farmer. "It's a great feeling to be able to give support to the community that does such a great job supporting us."
Katie Tenboer and Whitney Sowers, Millikin co-head softball coaches and SAAC faculty representatives, were excited to see the athletes join forces and step up to support the food drive.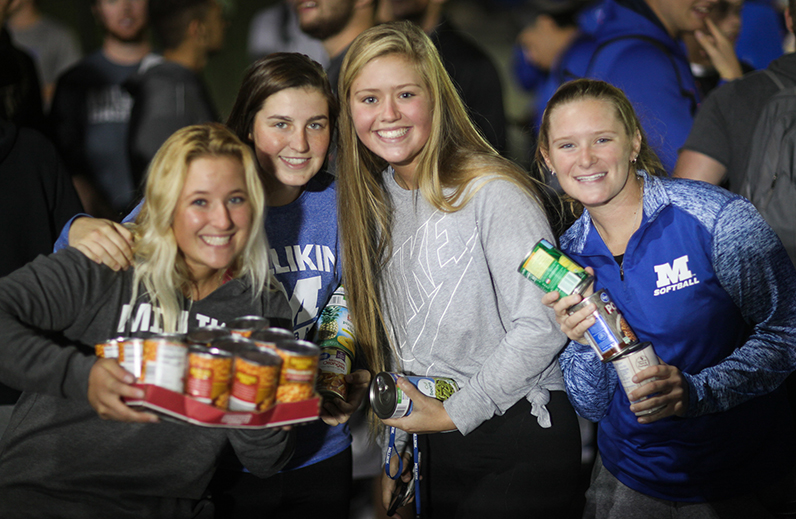 "It was great to see so many student-athletes come together and understand themselves, the importance of supporting the community around you," Sowers said.
Tenboer agreed and acknowledged that "giving back is an important part of life and anyone can do it – you just have to commit to it, one opportunity at a time."
Millikin Greek Life organizations brought in over 1,600 pounds of food through their joint chapter efforts.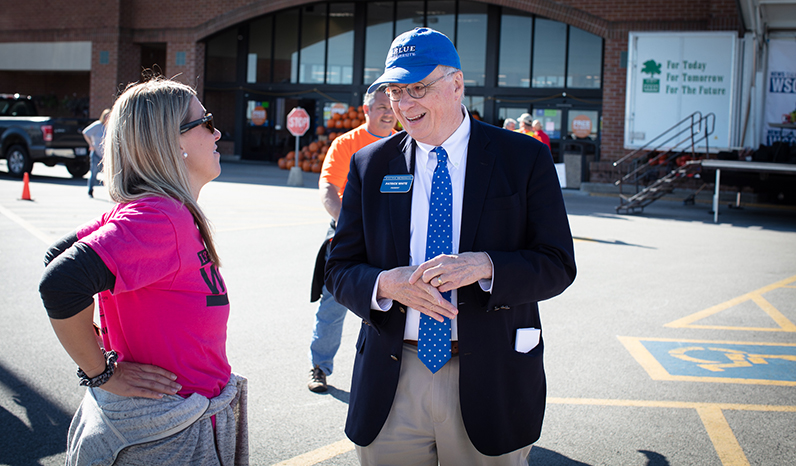 During the food drive, President White presented 2019 Food Drive Traveling Trophy Awards to representatives of Greek Life and the Student Athlete Advisory Council for their contributions to Millikin's campus collection.