Guitar program designed to prepare students for careers in music
Performing is at the heart of the Guitar Studies program at Millikin University. The program offers two ensembles, allowing students opportunities to enhance their skills including reading music, performing on a part, blending in with other instruments, following a conductor and self-conducting. Millikin's Guitar Ensembles expose students to a wide array of musical styles that enrich their technique and creativity.
Millikin's Guitar Studies program was recently featured in an extensive profile by Jazz Guitar Today (JGT), a new online magazine and social media community for jazz guitar professionals and enthusiasts.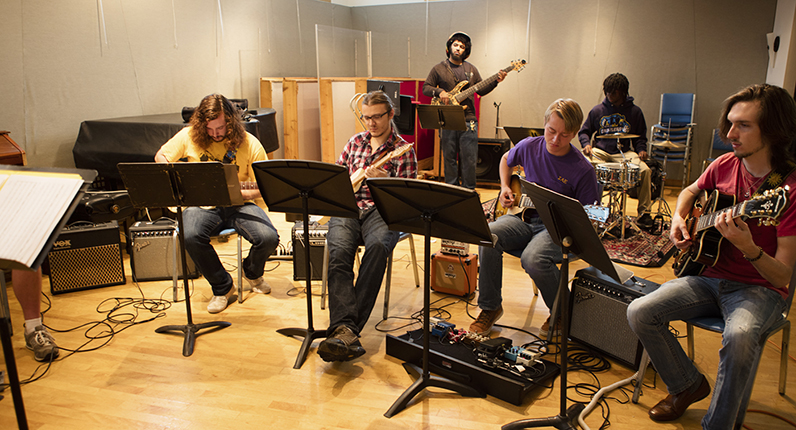 The profile offers an insight into the many performance opportunities Millikin guitar students can have, as well as a look at the curriculum designed to prepare students for professional careers in music.
"They can audition for placement in two jazz big bands, three jazz combos, Latin jazz ensemble, vocal jazz ensemble and electric guitar ensemble. Students can also audition for the classical guitar ensemble and perform in the pit orchestras of Millikin's musical theatre productions," JGT writes. "In recent years Millikin's ensembles have performed at the Elmhurst Jazz Festival, Havana International Jazz Festival, Mid-America Guitar Festival, Universidad del Pacifico in Chile, Illinois Music Educators convention, in high schools and middle schools across Illinois, and they have won awards from Downbeat Magazine."
Millikin guitar students also have the opportunity to learn from world-class faculty who are in demand as performers and clinicians themselves. The program is led by Dr. Mark Tonelli, assistant professor of applied guitar.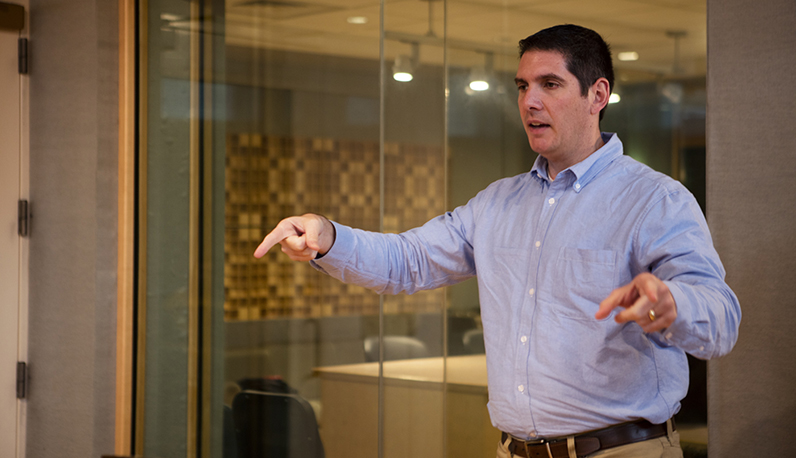 Tonelli is an active guitarist, composer and author who has built a career spanning nearly three decades performing with artists such as Clay Aiken, Jon Faddis, Rita Moreno, Carol Channing and Lynn Seaton.
Like the Guitar Studies program, Tonelli was also featured in Jazz Guitar Today which offered a look into his successful music and teaching career.
"Mark's music has been featured on National Public Radio's (NPR) 'All Things Considered.' He has been a winner or finalist in the Billboard Magazine World Song Contest, USA Songwriting Competition and The Great American Song Contest," JGT writes. "His large jazz ensemble arrangements are published by UNC Jazz Press and FJH Music and are performed by collegiate and high school bands across the country. His music for guitar ensemble is published by Guitar Chamber Press."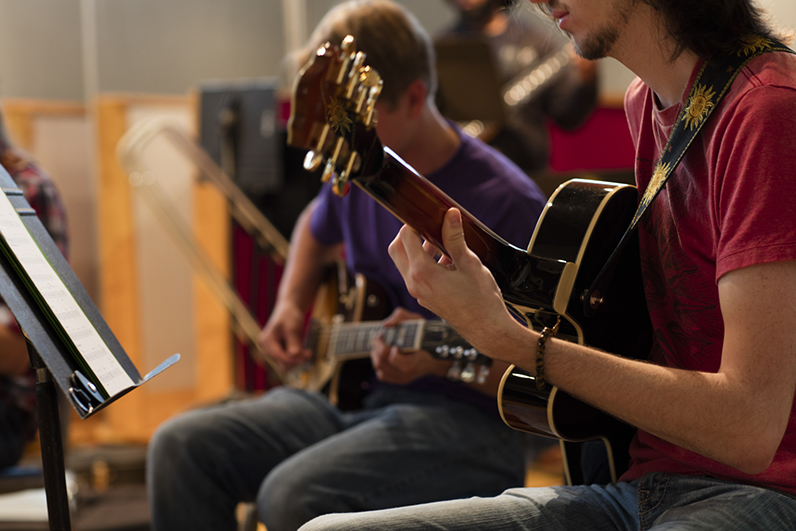 Before Millikin, Tonelli was the guitarist for the West Point Band's Jazz Knights for 10 years, touring and performing in some of the nation's top venues, including Jazz Standard, Blues Alley, Avery Fisher Hall, The Rock and Roll Hall of Fame and The Midwest Clinic.
In a previous story from Millikin University in Sept. 2016, Tonelli said the Guitar Program is divided into two pieces; the musicianship piece where students are taught how to be high level performers and acquire the mastery of their instrument, and the entrepreneurship piece where students are trained to think of themselves as their own business.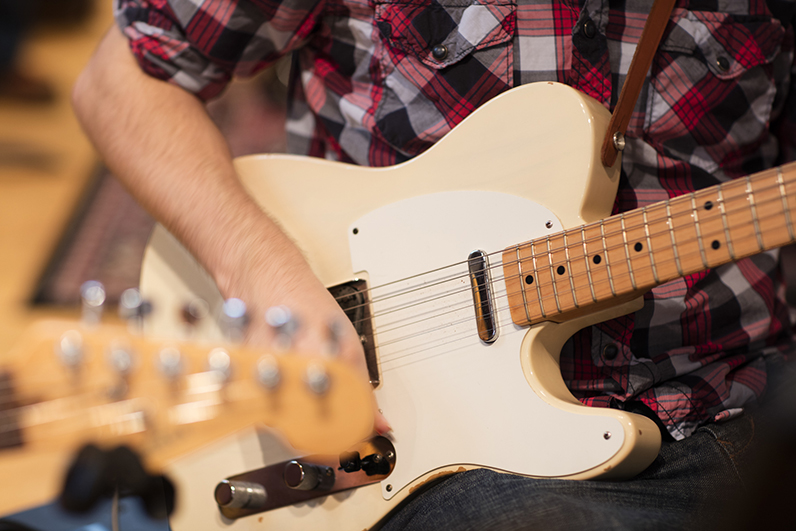 "The students will be able to develop entrepreneurial tools and strategies to build a sustainable career," Tonelli says. "It's not just a gig or an event here or there, but a career that they can sustain over a lifetime – creating a life in music."
He also went on to note that student musicians will have five roles during their career: artist, booking agent, marketing specialist, budget manager and web designer.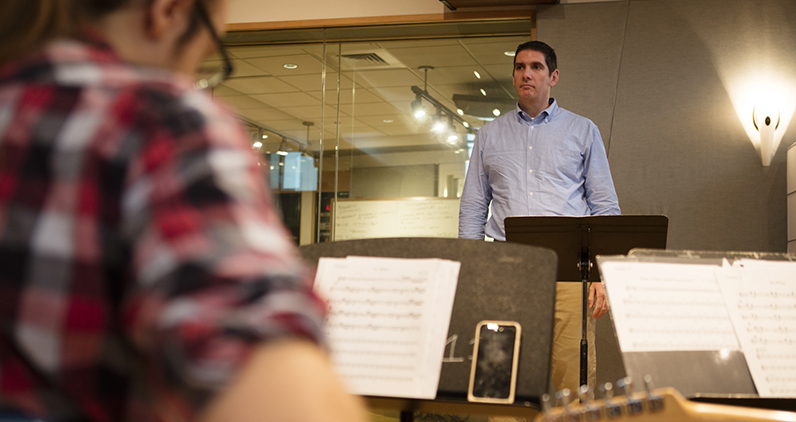 "Students will have to wear multiple hats, and sometimes it's time consuming, but it also gives them the opportunity to control the content and control their image," Tonelli said. "That's a powerful thing and that's what you ultimately want to do."