Artist returns to alma mater to showcase small, still life paintings
Millikin University alumnus and artist M. Ben Cohan '06 believes that the more he paints, the more he's convinced that painting captures power beyond words. Those that recently experienced Cohan's art exhibition on Millikin's campus, titled "Smalls," could certainly say the same about his work.
Cohan returned to his alma mater to showcase his small, still life and plein air paintings that were shown in the Perkinson Art Gallery at Kirkland Fine Arts Center from Aug. 24 to Sept. 28.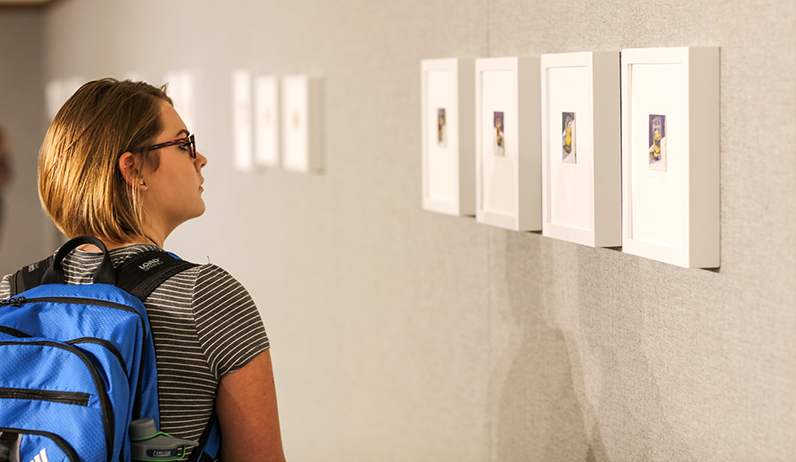 "A gallery like Perkinson is prized real estate for an undergraduate student and it feels nice to be a visiting artist," said Cohan. "I feel very fortunate to have gotten the opportunity."
Over the past year, Cohan has been using an Altoids tin for an art easel to create his most recent paintings. He felt compelled to paint any subject that struck him, including painting on family trips, on breaks at work or even at the dinner table after his children had gone to bed.
"The idea for this came about because of working with students outdoors, doing some landscape painting on campus and trying to make those paintings portable," said Cohan. "One of the students showed me an artist on Instagram who was working with Altoids tins as a field easel. I collected a bunch of those tins, filled them with paint and took them out into the field."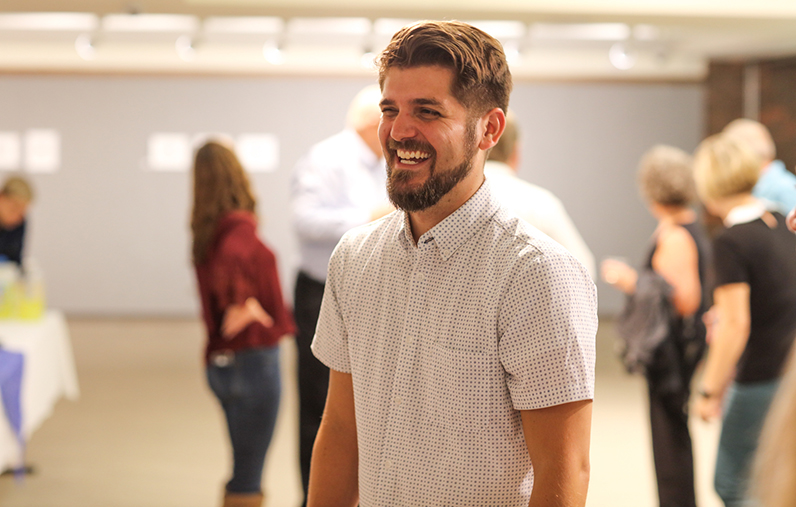 Cohan created a painting each day throughout this past April describing the experience as a way to "paint without boundaries."
"You have it available, you could capture something successfully or not in a relatively small amount of time, and you can document daily living. It was a great release of all those ideas that had built up over time," said Cohan.
Items that Cohan captured included worn-out boots or a field beyond his backyard with the idea of trying to render something fast and very small. "It becomes a visual presence of the place or the thing, but also capturing it in a little window," he said.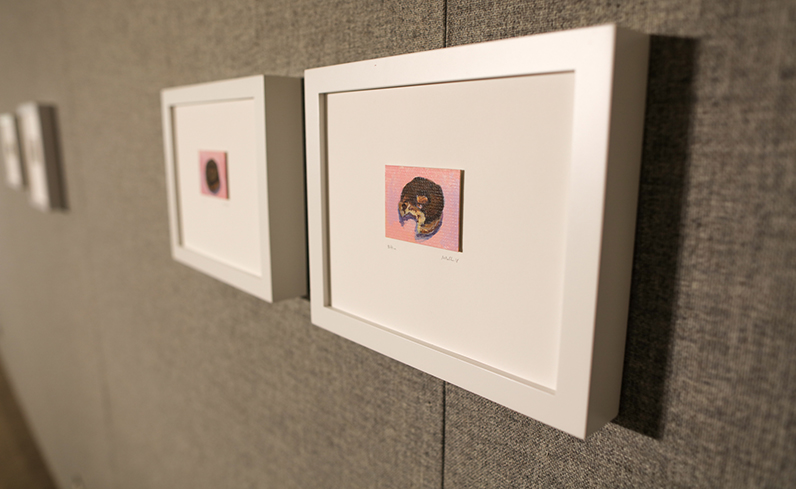 Cohan is currently a professor of art at Lakeland Community College in Mattoon, Ill., where he's been teaching since 2009. Cohan received his associate's degree from Lakeland before transferring to Millikin.
When he was looking at a transfer school, Cohan said Millikin was the right fit because of the one-on-one interactions with faculty, and the collaborations and constructive criticism he received from fellow students.
"It created a community that current students told me still exists at Millikin, where you want to be here and students are granted access to a space like Perkinson that allows exponential growth," said Cohan. "I couldn't have imagined making what I made as a senior after I transferred to Millikin. That span was brief on the calendar but it really allowed for diverse learning in the art history realm as well as research in the studios and getting to go to conferences and see exhibitions."
During his return to Millikin, Cohan spoke to current art students about his experiences as an artist.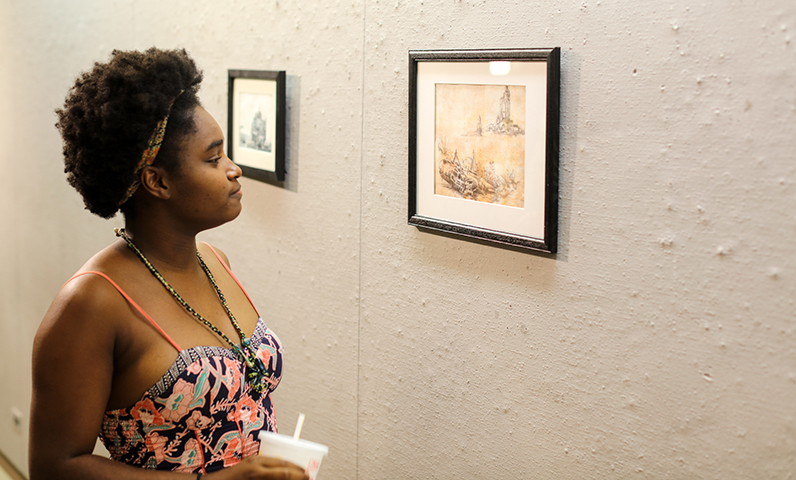 "I think the real payoff as an educator is seeing the students overcome the skepticism they have in their lack of abilities and keeping an eye on moving forward. When you see somebody do those things it's very rewarding," said Cohan.
When asked about what he hopes people take away from his artwork, Cohan said, "A hint of understanding. If it's the ocean or a lost feather, there's a nuance to all those things visually that I think painting can capture and present to an audience. If nothing else, they can look at their backyard a bit differently or that lost feather and contemplate it a bit more."