Millikin graduates celebrate achievements at Winter Commencement
Kirkland Fine Arts Center was a packed venue on Sunday, Dec. 11, as families, friends and faculty celebrated the achievements of over 170 Millikin University graduates at Winter Commencement.
Graduates from Millikin's traditional undergraduate, Master of Science in Nursing, Master of Business Administration and Doctor of Nursing Practice programs were honored during the ceremony.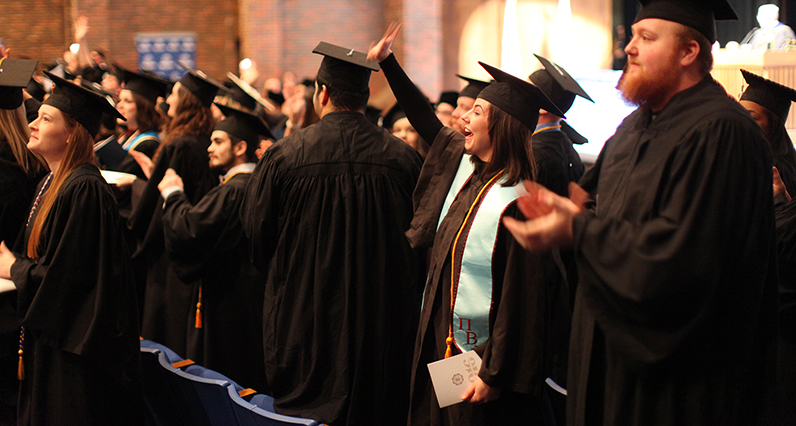 Dana Sayles, from Decatur, Ill., a business manager with Archer Daniels Midland Company for 27 years, was one of two student speakers at the ceremony. Sayles graduated with a Bachelor's Degree in Organizational Leadership.
"I did it, we all did it, congratulations to all of the Millikin graduates," Sayles said. "I think this is a testament to the outstanding faculty we have here at Millikin, for not only their willingness to share their wisdom but for their support to every student that walks through these halls."
Sayles said earning here degree had not made her a better person, but it had expanded her horizons and challenged her to excel.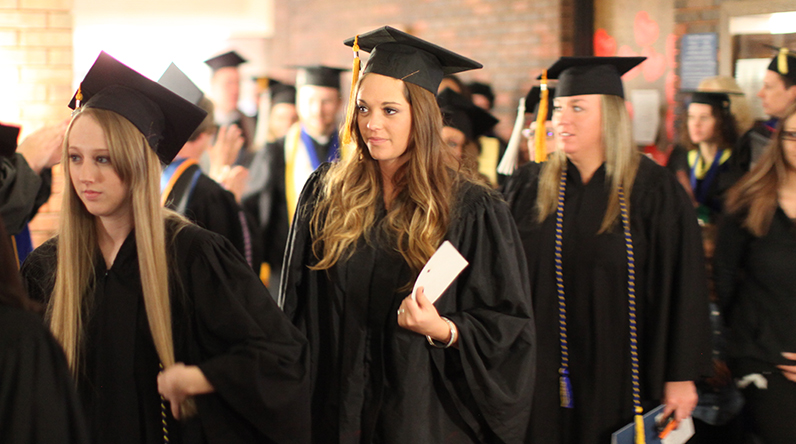 "I wouldn't trade one moment of my journey that it took for me to get here," Sayles said. "Our families and friends are the unsung heroes in our story. To my fellow graduates, I encourage you to never stop learning, to never be afraid, and to stretch yourself beyond your comfort zone. It's only when we challenge ourselves that we learn how high we can climb."
The second student speaker was Stephanie Sullivan, from Peoria, Ill., who graduated with a Doctor in Nursing Practice degree with a focus in Nurse Anesthesia. Sullivan will be working at Unity Point Methodist Hospital in Peoria.
"As a member of Millikin's Doctor of Nursing Practice curriculum, we were faced with obstacles that were presented during our journey," Sullivan said. "It's with great pride and pleasure that I can stand here and congratulate all of you on your accomplishments."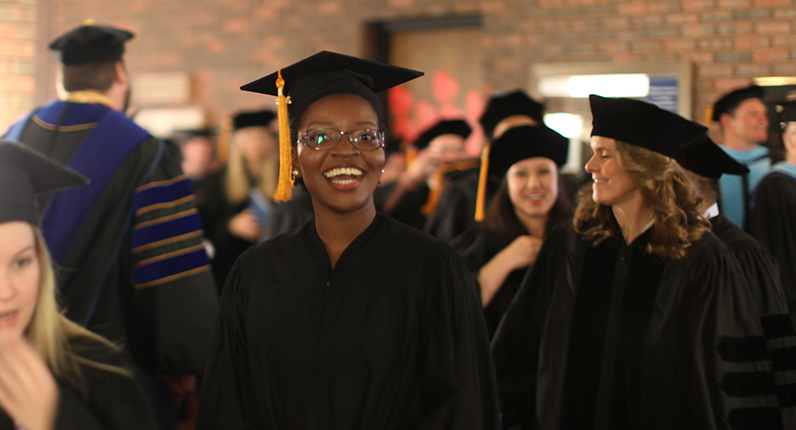 Dr. Rhonda M. Gee delivered the commencement address entitled "While You Were Sleeping: Insights from your Nurse Anesthetist."
A life-long resident of Pana, Ill., Dr. Rhonda Gee has been a practicing nurse for 40 years. Dr. Gee currently serves as the Decatur Memorial Hospital/Millikin University joint certified registered nurse anesthetist program director, and holds an appointment within the Millikin University School of Nursing as a full-affiliate faculty member.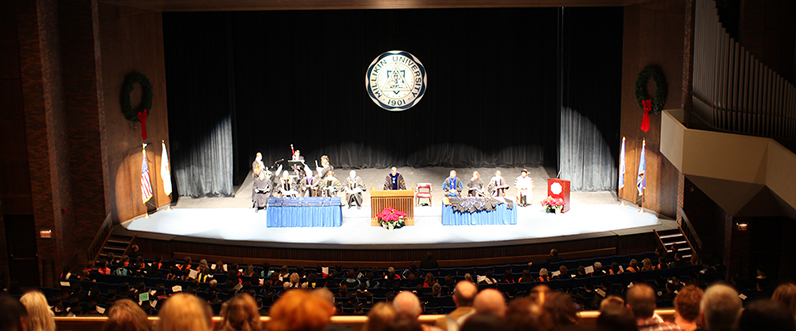 View Coverage