Summer program at Millikin teaches hip-hop music
Many might assume that summertime at most universities can be a quiet time as classes have wrapped up and graduation ceremonies are taking place – this isn't the case at Millikin University.
Even though most students are gone for the summer, the Millikin campus community is staying active with different camps, conferences, workshops and immersion courses.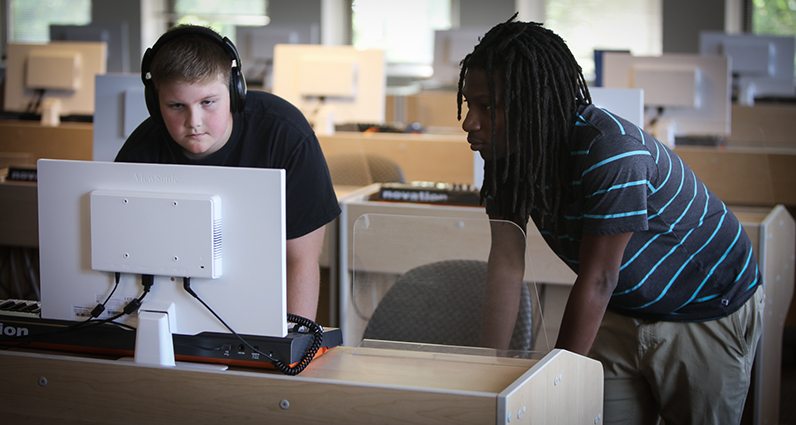 The month of June is particularly busy in the music sector as the Millikin School of Music Preparatory Department is hosting five camps for children of all ages. Among those camps is Music Alive! where students can explore their musical creativity using cutting edge media technology. However, this year's camp went a new direction with the help of 2018 Millikin graduate Kaream Williams.
Kaream Williams is a music teacher at Dennis Lab School and Garfield Montessori in Decatur, Ill., as well as a signed artist and producer under the artist name TaQsem. The Millikin School of Music asked Williams to return to his alma mater for one week (June 10-14) to lead the Music Alive! camp. Williams saw this as an opportunity to give students a chance to create hip-hop music and study the hip-hop culture.
"My style involves string sections and brass sections, and I want to incorporate all that stuff into hip-hop music or reggae as well," Williams said in an interview with WAND-TV. "I have a very unique sound when it comes to making music. It's kind of hard to find people who make music just like me."
Williams added, "I've made it a mission to teach students how to make beats, write music and analyze lyrics."
Williams has taken a different approach with the camp by not just showing students how to create music using production software such as GarageBand, but by teaching the history of hip-hop and elements that make up the large ever-changing culture.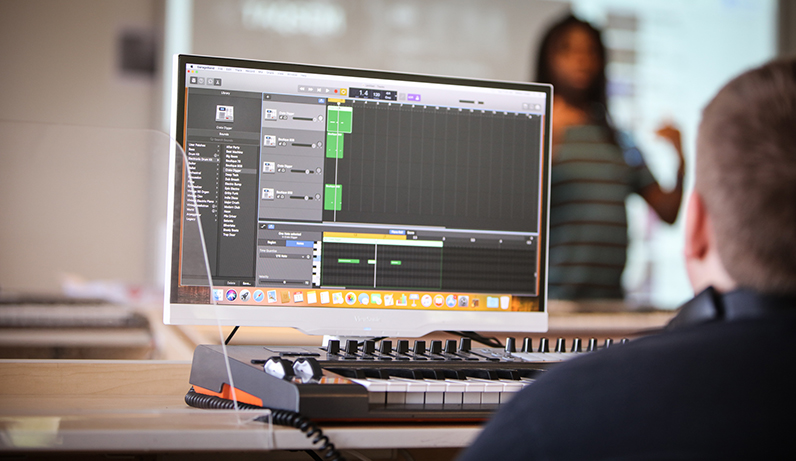 "I'm trying to get the students to listen past what's on the radio and understand the bigger meaning behind the music," said Williams. "I'm encouraging them to understand new perspectives such as the struggles of losing somebody or growing up in a neighborhood that you want to save but doesn't necessarily want to save you."
Focusing on beat making, rapping, social justice and art, students are getting the opportunity to express themselves using the culture as both listeners and creators.
"I hope I'm inspiring them," Williams said.