Joel Kim Booster '10 featured in new NBC sitcom
Millikin University graduate Joel Kim Booster '10 has become one of the hottest entertainers and stand-up comedians in Hollywood today. A Chicago-bred, Los Angeles-based comedian and writer, Booster has appeared on Conan, Comedy Central's "The Meltdown with Jonah and Kumail," This Is Not Happening and @midnight, Logo's "Comedy Cabaret" and truTV's "Comedy Knockout."
Booster is currently starring as Jun Ho in NBC's "Sunnyside" which premiered on Sept. 26. "Sunnyside" is produced by comedy veteran Kal Penn and actor Matt Murray as the cast brings to life the show's story of pursuing the American dream.
A 2010 graduate of Millikin University, Booster has come a long way from the Chicago clubs to the national spotlight, and faculty members at Millikin University's School of Theatre & Dance are excited to see him blossom.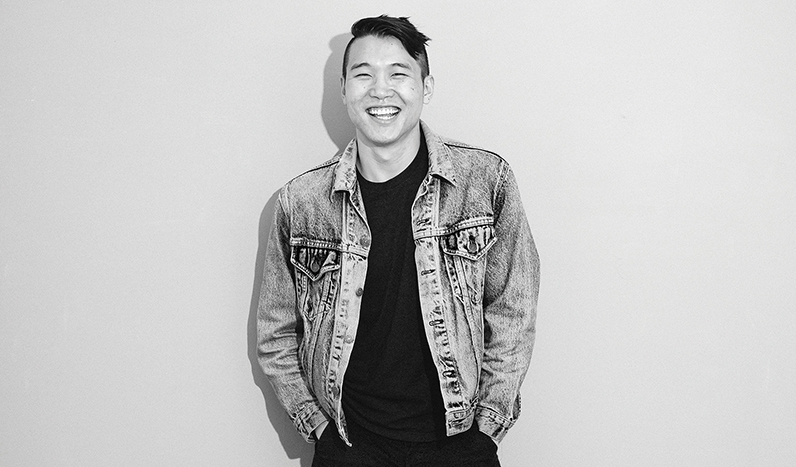 In an interview with WAND-TV, Sean Morrissey, artist-in-residence at Millikin said, "It's really fun to be able to see our students on camera. We've had quite a few students who have shown up on television shows, episodic TV shows and films. It's always great to see their success on the small and large screen."
"He's been back to campus a few times since then, and he's been well-connected to us ever since he graduated and it's really great to see his success," said Laura Ledford, dean of the College of Fine Arts at Millikin.
Booster returned to Millikin's campus in October 2018 for a performance at Kirkland Fine Arts Center during Millikin's Homecoming festivities.
In 2017, Booster recorded a stand-up special for Comedy Central's "The Half-Hour," a full-length stand-up album called "Model Minority" and was listed as one of Esquire's "10 Comedians to Watch."
He recently had the honor of making Forbes' 2018 "30 Under 30" list in their Hollywood and Entertainment category spotlighting the next generation of talent, Variety's 2018 "10 Comics to Watch," Vulture's "20 Comedians You Should and Will Know," and TimeOut's "L.A. Comedians to Watch in 2018."
Booster's film credits include "The Week Of" on Netflix and "Vulture Club" from YouTube Red. His writing credits include "Billy on the Street" (truTV), "Big Mouth" (Netflix) and the Comedy Central series "The Other Two."
"If you've ever had a chance to watch his standup, he really, no matter what walk of life you're from, he makes you feel like you're in the story with him no matter how bizarre as it gets," said Kal Penn. "That's also what he's brought to our show, where he's brought his character to life in a way, many ways we didn't even script the type of stuff he does on our show."