Burgett's music career has a "Big Blue" connection
Building on the success of his previous single "Town You Never Heard Of," 2012 Millikin University graduate Eric Burgett is releasing music with his new record label, Bow To Stern Group. His debut single "Swing Low, Sweet Old Cadillac" was released on June 3, 2019, and an EP is slated to release in Aug. 2019.
Eric Burgett's "Swing Low, Sweet Old Cadillac," produced by fellow Millikin alumnus Matt McClure '92 (Lee Brice, Dylan Scott, Kellie Pickler) is a small town anthem about a fun summer night out on the town, kicking it back with friends in an old classic.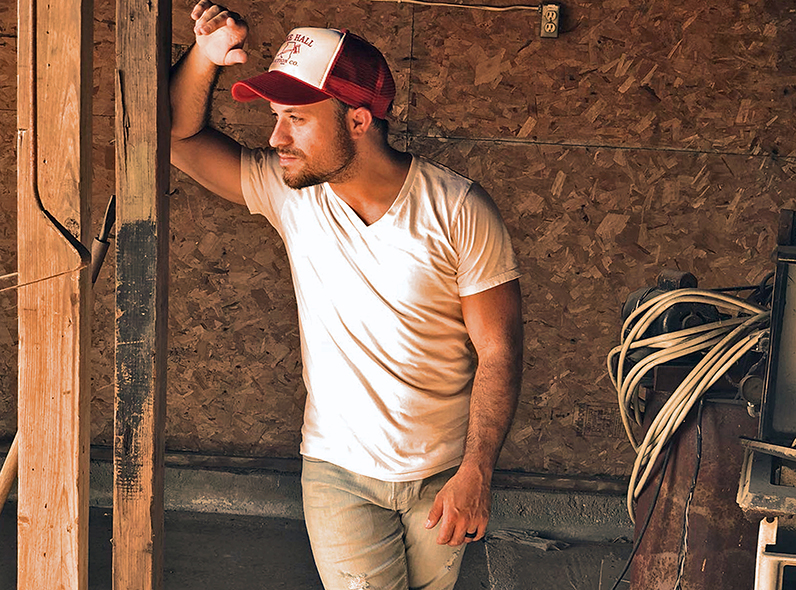 Country music artists have a long-standing love affair with the six-string guitar. However, a select few have chosen a different path. Following in the footsteps of legends like Charlie Rich, Ronnie Milsap and Phil Vasser, Eric Burgett has taken the 88 key torch and is blazing his own trail of standout country music.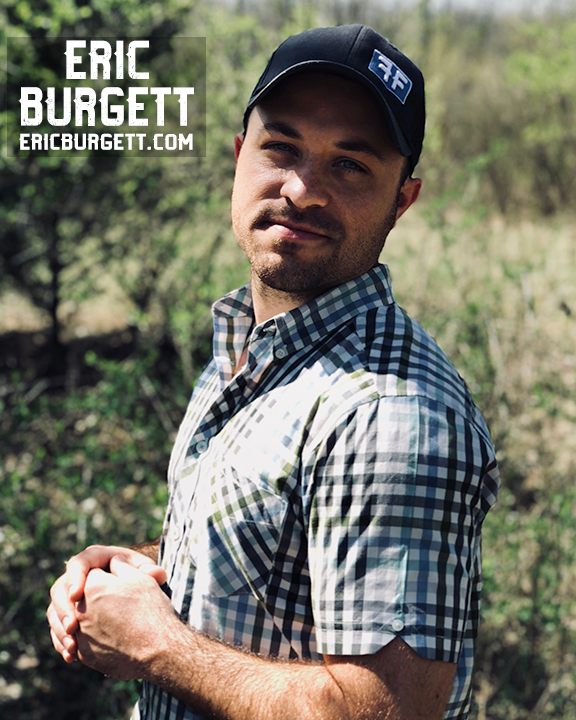 Burgett grew up on the family farm in Latham, Ill., performing on an old upright piano at his parents' tavern, The Korn Krib, along with Sunday services at the Latham United Methodist Church. Burgett earned a Bachelor of Music in Piano Performance from Millikin in 2012, and shortly after, made the move to Nashville, Tenn., along with friends and fellow Millikin graduates Adam Cunningham '12, Sean McDonald '12, and Jake Widenhofer '12, who all performed on "Swing Low, Sweet Old Cadillac."
While pounding the pavement networking, writing songs and playing any show he could, Burgett completed his master's degree at Belmont University. During that time he became friends with Matt McClure who eventually signed Burgett to an exclusive management deal. Burgett was then assigned Alex Kidd, a 2015 Millikin graduate, as his day-to-day manager. Shortly thereafter, he began working with McClure on his first Nashville album.
When asked about the process of making his soon-to-be released record, Burgett says, "It only felt right to make this record with my old friends. We all started in the small town bars together and it's exciting that years later we are all still making music together."
In 2018, Burgett was named a social media brand ambassador for Hardee's Corporation. A music video created in conjunction with Hardees and Burgett's new single will be released the week of June 3.
Burgett currently serves as a studio accompanist for The School of Nashville Ballet, music director for Glencliff United Methodist Church, accompanist at Belmont University, and adjunct piano instructor for Belmont's pre-college program, Belmont Academy. Recently, he was featured in Billboard's "615" Section as an up-and-coming artist, as well as Performer Magazine, discussing "The Art of a Dance Accompanist."
Burgett has opened for artists such as Lee Brice, Chris Stapleton, Rodney Atkins and Phil Vassar. His music can be found on major digital outlets including: iTunes, Apple Music, Spotify, Amazon Music, GooglePlay, Pandora and TouchTunes Jukeboxes nationwide.
Burgett will be radio touring and performing shows across the country over the next few months promoting his new music. For more information about Burgett, including his tour schedule and latest updates, visit ericburgett.com.