Millikin University hosts 13th Annual International Thanksgiving
Millikin University's Director of Inclusion, Molly Berry, was approached by a resident assistant 13 years ago with the idea of hosting a Thanksgiving dinner for international students. Together they cooked the dinner in Berry's apartment, at the time, and served the small number of international students that Millikin hosted that year. What began was the tradition of Millikin's annual International Thanksgiving Dinner.
Hosting the dinner did not always go according to Berry's plans. "We always had these turkey crises," Berry said. "Many times the turkey was raw when we hosted the dinner. One year I catered from Kroger and didn't realize that the turkey came uncooked, so we once again could not serve the turkey."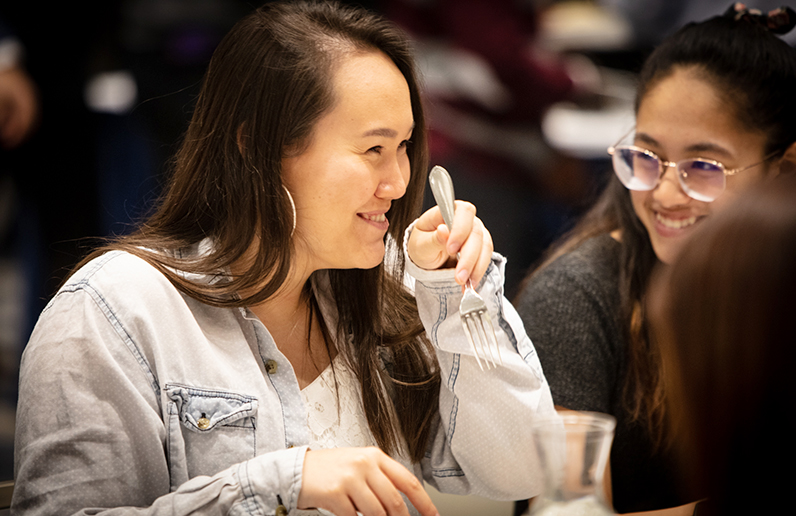 Flash forward to 2019; the dinner has completely transformed due to the increasing number of international students, and with a little help from Millikin's Catering services, the International Thanksgiving Dinner is no longer a small gathering with occasional raw turkey, but rather a large gathering with over 100 international students.
This year, Millikin's Center for International Education (CIE) treated the international students to a traditional Thanksgiving dinner on Nov. 20 in the Bob and Debi Johnston Banquet Rooms in the University Commons.
"The idea is to give them an experience of a traditional American Thanksgiving dinner," said Interim CIE Director Briana Stephens Quintenz. "Most of the students will go with their host families or friends for the holiday, but just in case they don't, they have the opportunity to experience the holiday here at Millikin."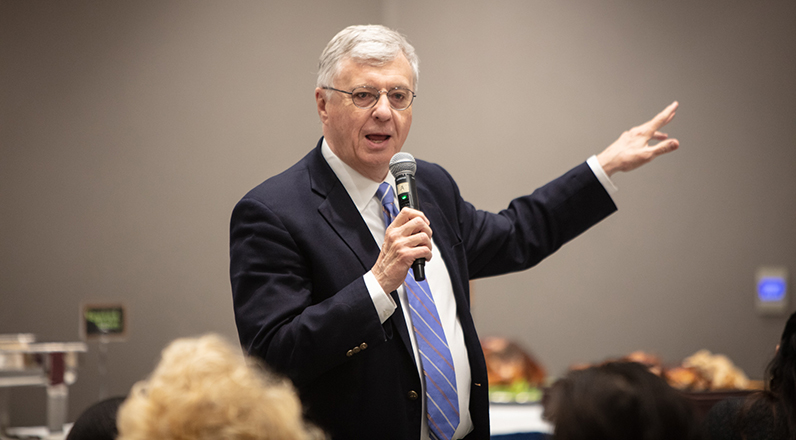 With hopes of mimicking a traditional family dinner, two long rows of tables were set up for the students with their own slice of pumpkin pie already in front of them. Millikin President Dr. Patrick E. White joins the students for the dinner each year to not only carve the turkey, but offer some insight into the tradition of Thanksgiving in the U.S.
"In all of our cultures and traditions we have celebrations of Thanksgiving - time to thank one another and to thank communities for the blessings on our lives," said White. "Millikin is a great place, but it's a richer place because of all of you. Take the time to thank one another, thank your teachers, your friends and families who made this possible, and return the thanks that Millikin University offers you and the vitality in life that you bring to Millikin."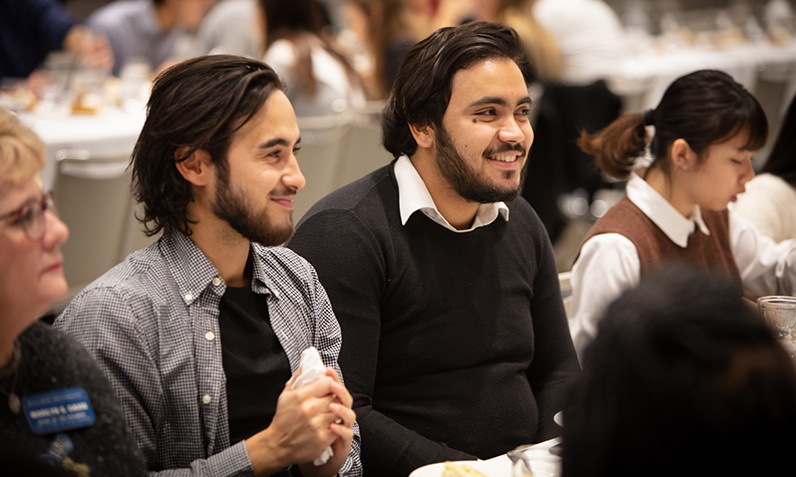 Gabriel Gil, a senior international business major from Caracas, Venezuela, enjoyed his final Millikin Thanksgiving dinner. "Each year the dinner has grown. My first year wasn't as big as this," he said. "It's always a great opportunity to talk to President White and continue to meet the other international students."
Not only do the international students come to the Thanksgiving dinner to enjoy a great meal, but it's a way for them to experience an American holiday and learn more about American culture.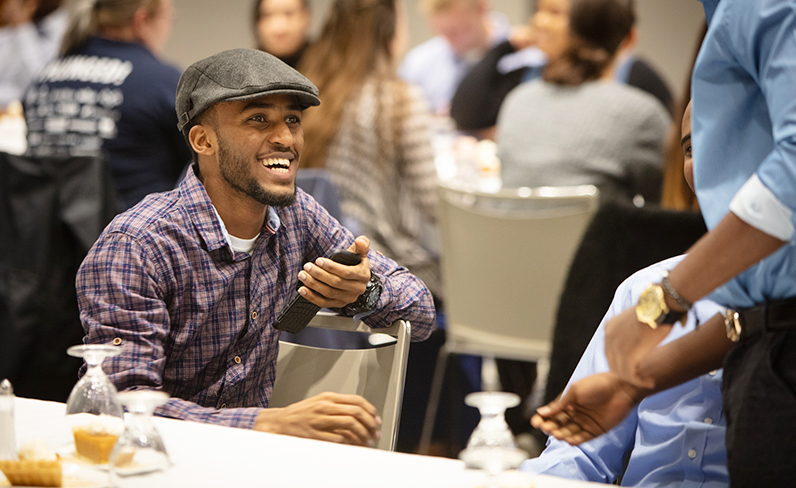 "The dinner is very nice since we don't experience this holiday. Millikin does a great job immersing its' international students into American culture. And the food is very food, I mean everyone enjoys the turkey," said Gil.
In an interview with NowDecatur.com, Kimberly Tejada, a senior digital media marketing major from El Salvador, recalled the excitement of her first Thanksgiving on Millikin's campus.
"I think it's great to have an event where you can be thankful for what you have," said Tejada. "It's great to see so many international students attending Millikin and to see the great work the Center for International Education has done."