Dr. Christopher J. Marquette weighs in on "Factors That Influence the Cost of Auto Insurance"
Car insurance rates can vary based on many factors, including location, driving record and even credit score, therefore it is always a good idea to get at least two to three quotes from insurance carriers to weigh your options more accurately.
Millikin University Assistant Professor of Finance, Dr. Christopher J. Marquette, recently provided expert commentary for a published article on MoneyGeek.com that looked at "Factors That Influence the Cost of Auto Insurance."
When asked about factors that make insurance rates seem much more expensive than average, Dr. Marquette said insurance companies use what is called "classified pricing," a practice where the companies group customers into observable classes that their actuaries (statisticians) have determined to be correlated with loss rates from analysis of past data.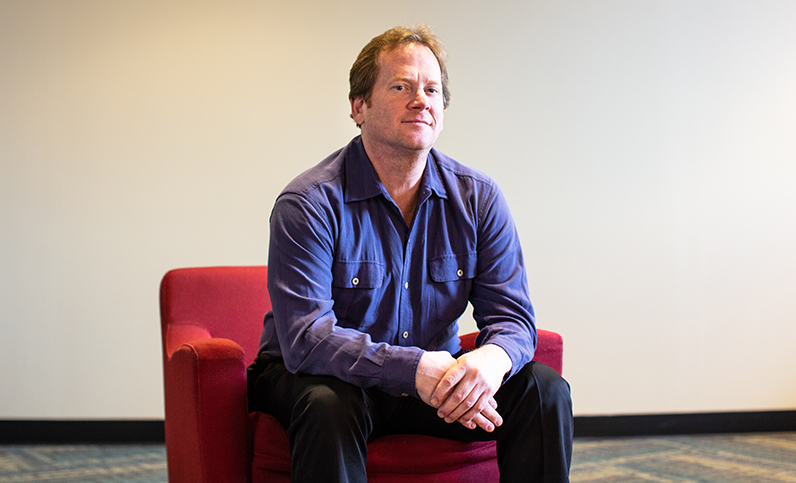 Dr. Christopher Marquette
"The groups that are correlated with higher loss rates are charged higher premiums and groups that are correlated with lower loss rates are charged lower rates," Dr. Marquette said. "If an insurer finds something that gives them a pricing advantage over their competitors, they certainly don't want that information to become public. These classification schemes are also restricted by law and the insurance industry is regulated at the state level, so classification by a given insurer can be different in different states."
Dr. Marquette says insurers use risk factors to classify prices, including past driving history with accidents and moving violations which cause premiums to be higher. Other factors include age, gender and marital status. "The type of car and even the color of the car are sometimes used in classification. Location of the driver's residence is also important, with urban drivers paying more than rural drivers," he added. "Drivers who are still in school can sometimes get a good student discount by scoring high grades in class."
"Insurance companies use pricing formulas to estimate a potential customer's loss rate and thus the premium they will charge. Different insurers have different practices regarding pricing," Dr. Marquette said when asked why the average cost of car insurance is so different between insurance companies.
"Other insurers do not do as comprehensive of an effort on pricing, choosing to save the money needed for this activity and make their profit from other areas, such as investment income," Dr. Marquette noted. "These two types of companies will come up with different premiums. With many different insurers in a market doing different classification schemes and having different plans for their business in an area, rates for a given potential customer can vary significantly among different companies."
Dr. Marquette holds a Bachelor of Science in Chemical Engineering from the University of Illinois at Urbana-Champaign, an MBA from Loyola University Chicago and a Ph.D. in Finance from Texas A&M University.
Dr. Marquette has taught at universities in the United States and the United Arab Emirates for the past 20 years. He has also done executive education for the Sony Corporation and produced boot camp training for firms in the insurance and banking industries. His research has appeared in well-respected journals such as the Journal of Financial and Quantitative Analysis and Journal of Investing and Applied Financial Economics. He has received Best Paper awards at three different academic conferences.