Learning about the health of the economy
The best credit cards are offers with stand-out terms in at least one major category, such as rewards, rates or fees. But no credit card is perfect for everyone, so it's best to focus on the features that will affect you the most.
In a recent article from WalletHub, the personal finance website took a look at 2020's best credit card offers along with some insight from Dr. Christopher Marquette, assistant professor of finance at Millikin University.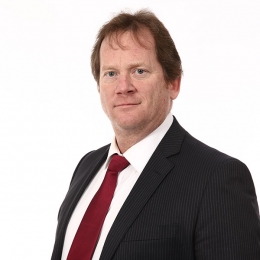 Dr. Marquette offered advice on what we can learn about the health of the economy from the terms offered by the market's best credit cards.
"The actions of credit card companies can tell us a great deal about the state of the economy. Credit card debt is one of the riskiest types of debt from the lender's perspective and loss rates are heavily dependent on the business cycle," Marquette said. "Credit card lenders are apt to take action to reduce their exposure in hard economic times and expand their activities in good economic times. We can, therefore, look to the actions of the credit card lenders to gauge their opinion of the economy. If they are tightening their standards, it is a sign they think the economy is doing poorly, and if they are expanding their customer base and offering more incentives to customers, we can surmise they think the economy is doing well. For example, in the coronavirus recession, we have seen a wave of credit limit reductions by credit card issuers."
When asked what he would say to someone who thinks the best credit card is no credit card at all, Dr. Marquette noted, "I would say that it depends on the person. Credit cards offer many benefits in terms of convenience, preparedness for emergencies and credit-score building. However, some people have difficulty controlling their use of credit cards and build up balances bearing high-interest rates by buying frivolous things with them."
Marquette added, "If you are a person who is good at controlling your spending, it's good to have a credit card. If you are a person who is subject to the occasional spending spree, they can be potentially hazardous to your financial well-being. Options for the latter type of person include getting a credit card with a very low limit and not allowing the credit card company to raise the limit or getting a stored-value card."
Dr. Marquette has taught at universities in the United States and United Arab Emirates for the past 20 years. He has also done executive education for the Sony Corporation and produced "bootcamp" trainings for firms in the insurance and banking industries.
Dr. Marquette's research has appeared in well-respected journals such as the Journal of Financial and Quantitative Analysis, Journal of Investing and Applied Financial Economics and he has received "Best Paper" awards at three different academic conferences.
Dr. Marquette holds a Bachelor of Science in Chemical Engineering from the University of Illinois at Urbana-Champaign, an MBA from Loyola University of Chicago and a Ph.D. in Finance from Texas A&M University.