Millikin professor offers expert advice on car insurance quotes and affordability
MoneyGeek.com recently published an article featuring an interview with Millikin University Visiting Assistant Professor of Finance Dr. Christopher J. Marquette.
In the interview, Dr. Marquette offered his expert advice on comparing car insurance quotes and rates, and finding affordable car insurance in Illinois.
Multiple factors can affect people's ability to find affordable car insurance in Illinois. Dr. Marquette says drivers in Illinois have ample opportunities to shop around for auto insurance. Access is available from organizations with different incentives and consumers can leverage their advantage by diversifying their use of the different types of sales organizations.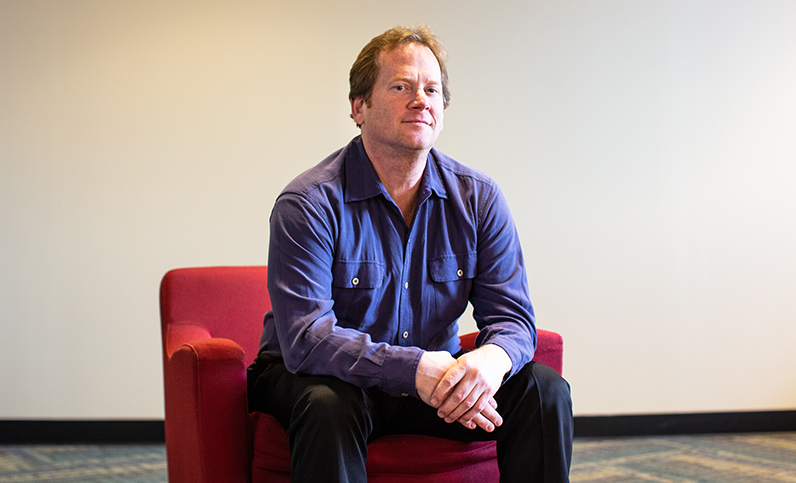 Dr. Christopher Marquette, assistant professor of finance
"Consumers can contact individual insurers directly through the company's website or by phone. Consumers can use any one of a number of websites that will match them up with three to five quotes from different insurers," said Marquette. "These websites are impartial to the different companies. Consumers can visit an insurance agent or an insurance broker. An insurance agent is tied to a particular insurer and their loyalty is to the company. An insurance broker, however, is not committed to any insurer. Their loyalty is to the customer only and they can search among the different insurers for the best deal for the customer."
Every state has an insurance commission and one of the responsibilities of the commission is to protect individuals from egregious actions of insurance companies in the state. "If a consumer is dissatisfied with the actions of an insurance company, they can seek redress from the insurance commission," said Marquette.
In reference to car insurance quotes and rates, Dr. Marquette addressed particular subjects, including how often drivers should get new car insurance quotes, major factors drivers should consider when comparing car insurance quotes and why car insurance quotes vary by location.
"It depends on the individual and how busy they are. I would say, however, that more than annually is probably overkill," said Marquette. "The good news is that it is very easy to get an auto insurance quotation. The insurance industry has a unique distribution system whereby consumers can contact the companies directly or go through agents or independent brokers. There are also numerous websites consumers can access that get quotations from several different companies very quickly."
Dr. Marquette says the big factors when comparing different policies are the policy limits, the deductible and the company itself.
"Auto policies have liability limits on them. These are the maximum amounts for which the insurance company will cover, with the insured being liable for any payouts above the limit," he said. "Deductibles are the amount for which the insured is liable before the insurance kicks in. A consumer should also consider the company offering the policy. Is it a good company? Does it have good customer service? Does it have a history of being fair and reasonable in its claims adjusting? Are payouts made promptly?"
Auto insurers base their premiums on average loss rates for drivers, such as the likelihood of having an accident and the likely cost of such accidents. Location has an impact on the likelihood of a motorist having an accident.
"The most important factor is if the location is urban or rural. Urban areas have higher rates of accidents than rural areas, resulting in higher costs to the insurer, which will result in higher premiums," said Marquette. "Another location factor is the state in which the motorist resides. Regulation of the insurance industry is at the state level and there are differences in laws across the states. These differences can cause differences in the cost of an insurer doing business in a particular state and will be reflected in the premiums it charges to motorists in that state."
Dr. Marquette holds a Bachelor of Science in Chemical Engineering from the University of Illinois at Urbana-Champaign, an MBA from Loyola University Chicago and a Ph.D. in Finance from Texas A&M University.
Dr. Marquette has taught at universities in the United States and United Arab Emirates for the past 20 years. He has also done executive education for the Sony Corporation and produced bootcamp trainings for firms in the insurance and banking industries. His research has appeared in well-respected journals such as the Journal of Financial and Quantitative Analysis and Journal of Investing and Applied Financial Economics. He has received Best Paper awards at three different academic conferences.