Millikin faculty, students lead solar eclipse viewing events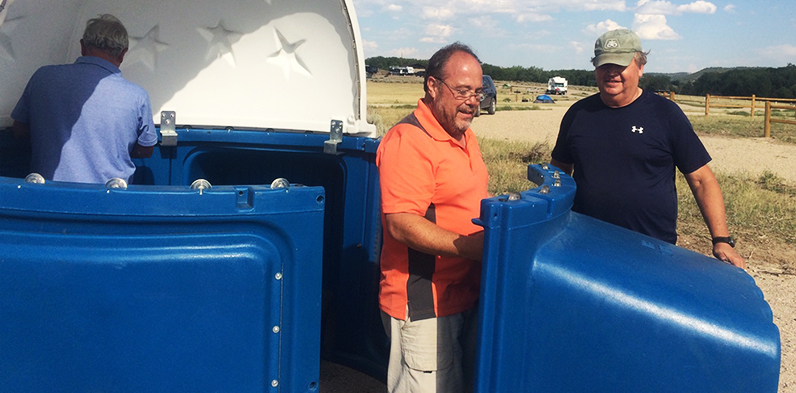 Many people from the local Decatur community joined the millions of Americans around the U.S. to watch the total solar eclipse on Monday, Aug. 21. Even with a few clouds in the sky, a number of Millikin University students, faculty, staff and community members watched the eclipse during a public viewing event held on the Miller Quad on Millikin's campus.
"The clouds held off just enough to get a view, which was just phenomenal," said Dr. James Rauff, professor of mathematics at Millikin. Dr. Rauff help coordinate Millikin's public viewing event. A few Millikin natural science students were also on hand to answer questions about the eclipse. More than 100 students, faculty and others attended the event.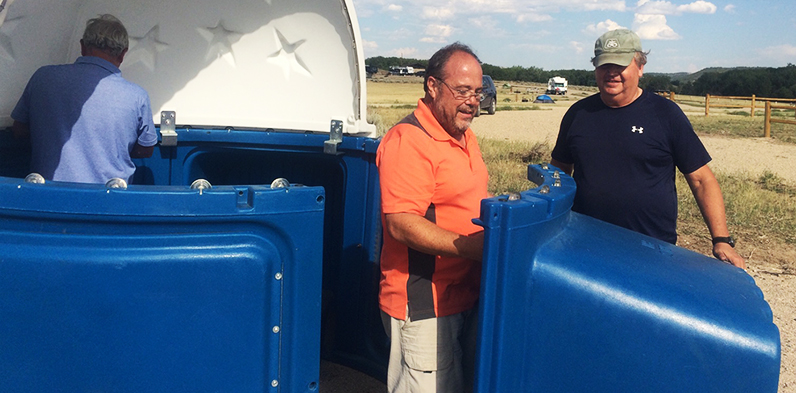 The August eclipse was the first total eclipse visible in the contiguous United States since February 1979 and the first coast to coast since June 8, 1918. The darkest part of the total solar eclipse occurred just south of Carbondale, Ill., at Giant City State Park, with the longest duration of totality lasting 2 minutes and 41 seconds.
The eclipse was visible in Decatur starting at 11:52 a.m. The highest blockage occurred at 1:19 p.m. Eclipse glasses and solar lenses were used by those in attendance to enjoy the experience.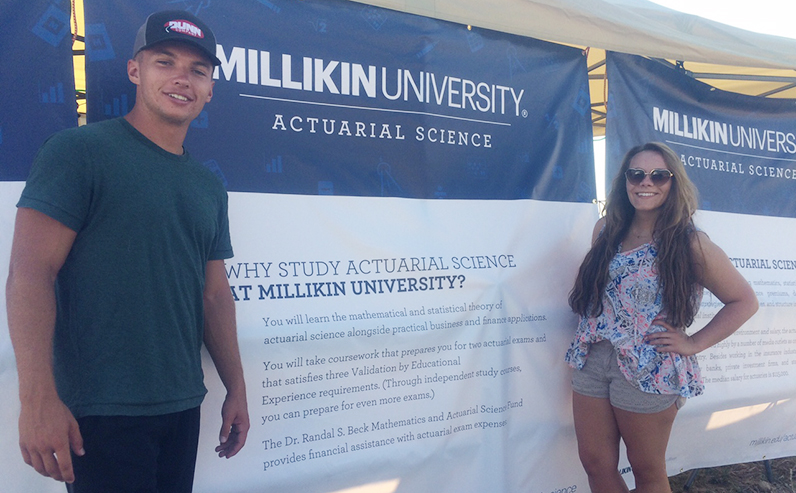 In addition to the local event, Millikin faculty members Dr. Daniel Miller, professor of mathematics; Dr. Casey Watson, professor of physics and astronomy; Johnny Power, art adjunct professor; and John Werner, physics adjunct faculty member, as well as students Carrie Barrick, Whitley Sapp and Jake Smothers traveled to Glendo State Park in Wyoming to lead a nightly public viewing of the eclipse and engage in outreach opportunities. Millikin alumnus Dr. Robert Arn '10 also made the trip
The Millikin group welcomed over 4,500 visitors to safely view the sun and dark night skies. During the daytime, visitors got spectacular views of the sun's photosphere and sunspots through white light solar filters as well as the sun's chromosphere, filaments, and prominence through a Hydrogen-Alpha Solar telescope.
Professor Johnny Powers demonstrated how to create a pinhole projection camera in which guests were able to take home their own photographic image. The Millikin faculty members and students hosted a series of presentations, including Dr. Daniel Miller's "A Historical and Cultural Overview of Eclipses," student Carrie Barrick's "Demonstrating 'Magic' Tricks that are Mathematically Based," student Whitley Sapp's "Undergraduate Physics Research, Current Project Overview," and Dr. Casey Watson's "Topics in Dark Matter."
Professor John Werner led visitors on a tour of the night sky, showing and describing astronomical objects such as the Andromeda Galaxy, Saturn and the Double Double star of Albireo.
In describing the eclipse, Dr. Watson says, "It looks like twilight. Looking up at the eclipse, I'll see maybe some wisps of the corona around it and stars, and you're able to see stars all around as if it were nighttime."
View Coverage